Home >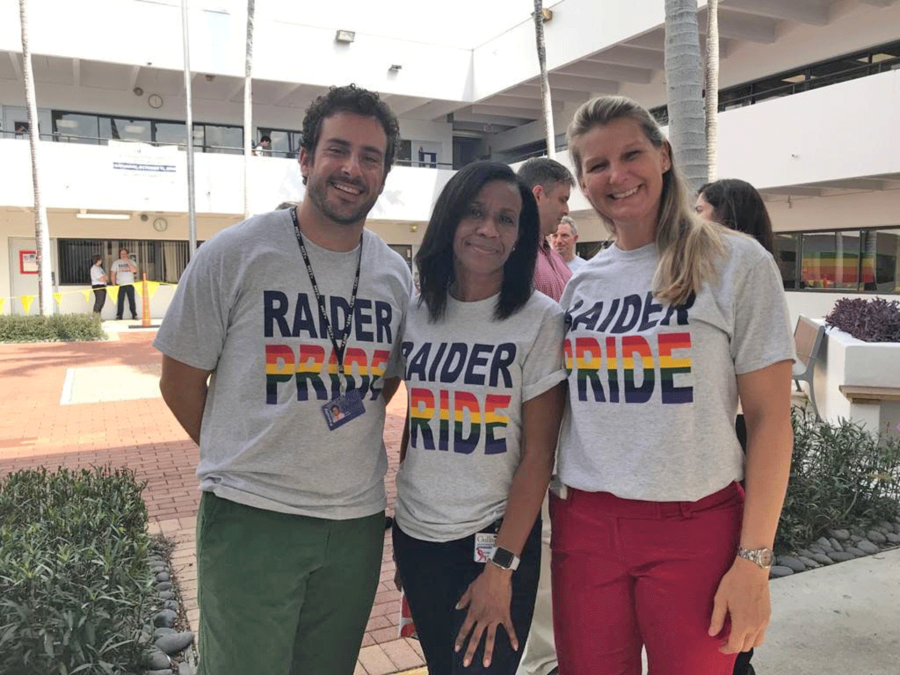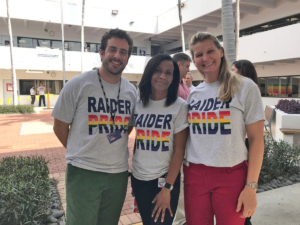 Each week through our Faculty/Staff Spotlight series, we invite our community members to get to know Gulliver Prep teachers and staff members across every division. This week, our Spotlight features Ms. Donna Lee P '10, Upper School Assistant Principal. Read on to learn about the women she admires, what Women's History Month means to her, her go-to commute soundtrack, and more.
Q: Tell us about your journey at Gulliver. 
A: During my first 12 years in education, I had the opportunity to work in the Miami-Dade County Public School system as an English teacher, Activities Director, Coach, Assistant Athletic Director, and Athletic Director. After completing my Master's degree in educational leadership, I arrived at Gulliver in the summer of 2008 to serve as Assistant Principal of the Pinecrest Campus. Upon my arrival I felt immediately welcomed and quickly discovered a nurturing environment, where student success was encouraged and celebrated. Becoming familiar with the faculty, staff, parents, and students seemed like a seamless transition from the public to the independent school setting. Although I worked in the public sector, I was always a "private school mom." I had the honor of giving my daughter her diploma during the 2010 graduation ceremony and in the summer of 2010, I was assigned to the Prep Campus, now known as our Upper School Campus. A new chapter in my life of an empty nester, my focus on my students was not only a priority, but a privilege.
Q: What is one thing people would be surprised to know about you?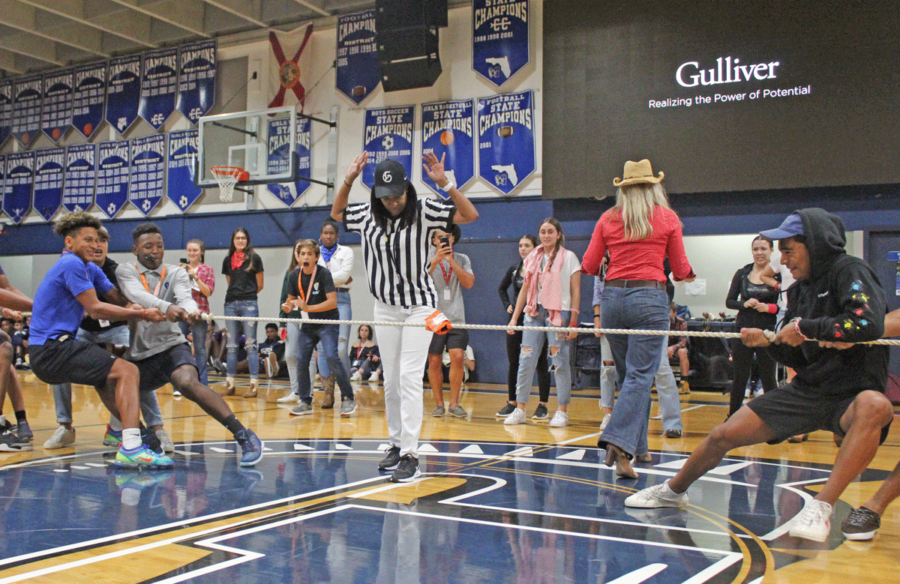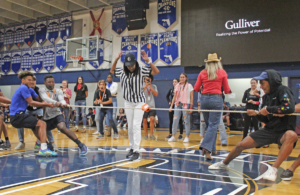 A: Being a scholar athlete at my alma mater, Miami Southridge Senior High, I was inducted into the 2006 Lady Spartan Track & Field Hall of Fame, as well as the Louie Bing Track & Field Hall of Fame. My love for running may have subsided; however, my love of dance has attracted me to Zumba. 
Q: You wear many hats as Assistant Principal at the Upper School Campus. What does your typical day look like? What's your favorite part of the day?
A: I can honestly say that the life of an administrator is unpredictable, exciting, and never dull. My day begins at 5:00 a.m. I arrive at school around 6:00, meeting faculty and staff to ensure that the campus is set to receive students before Early Bird. By 7:00 I have read and responded to emails, reviewed my calendar, and prioritized my work for the day. From 7:30-8:30 I am welcoming students, taking temperatures, and checking the health app. Once classes begin, I attend meetings, do class observations, and supervise class transition/lunch. Should an emergency arise throughout the day, I respond accordingly. Most days I make a to-do list and begin those tasks around 3:30; the majority of the favorite part of my day is spent connecting with students and parents, and supporting faculty and staff.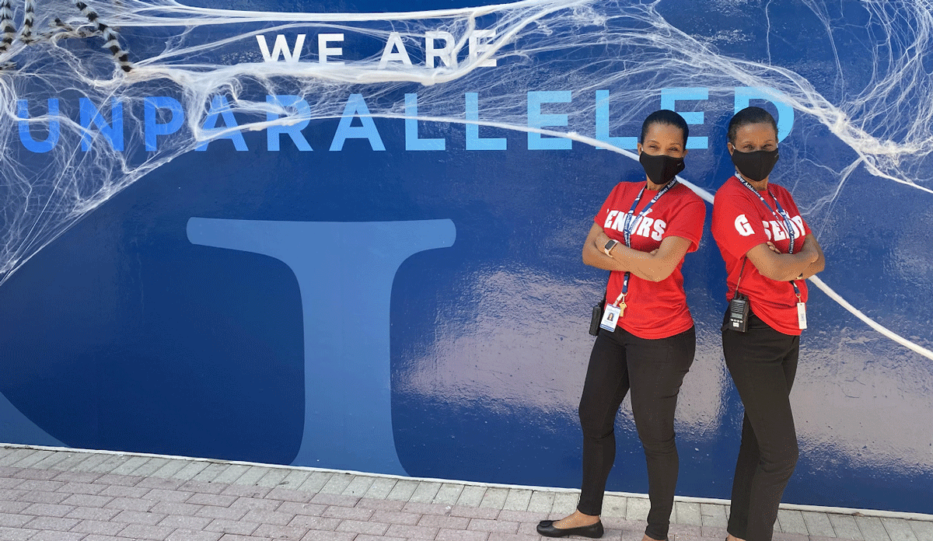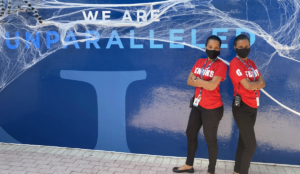 Q: What does Women's History Month mean to you? 
A: This month is important to me because it recognizes women who created a pathway for me and future generations of women to not only aspire to, but achieve greatness. In highlighting historical and cultural contributions of our ancestors, may we take this time to build awareness of the women before us and empower our children's' voices to be heard. As we continue to work as a school in the area of diversity, equity, and inclusion, it is my hope that we embrace each other's differences with understanding, and create a climate that permeates empathy.
Q: Who are three women you admire, and why?
A: The three women that I admire are my mother, grandmother, and great-grandmother. What an honor to be born into a family whose matriarch strength has set the foundation for each generation. My great-grandmother taught me the importance of leading with confidence and grace. My grandmother had the vision to migrate to the U.S. in hopes of the American dream. My mother took the opportunities of the dream and made them a reality. Her focus on education and the importance of hard work created professional success. Self-worth, determination, drive, and an unyielding strength to move forward, letting no one interfere, are common themes from these three strong-willed Jamaican women. It is with great humility and admiration that I hope to pass on these values and tradition to our next generation.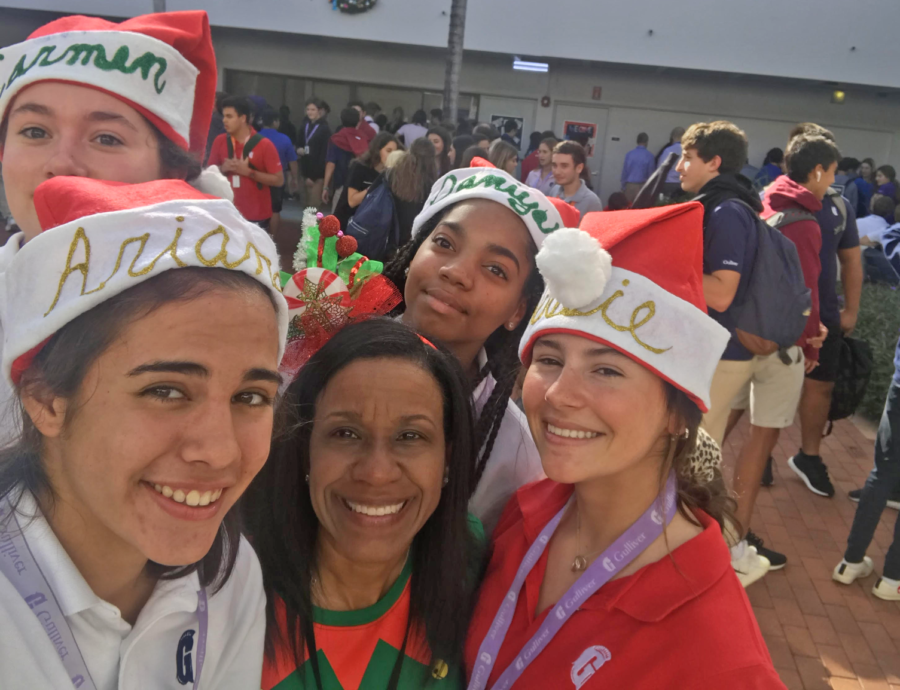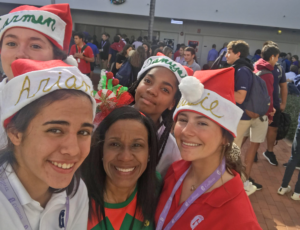 Q: What are your goals for this school year?
A: My goal this year is to take each day as an adventure filled with opportunity to create a safe, healthy environment for students to learn, and faculty to grow, with a hope of bringing some sense of normalcy to our school.
Rapid Fire!
A song you'll never get tired of hearing: "Happy" by Pharrell Williams
Favorite meal at a local restaurant: Tacos or fajitas at Lime
Last TV show you watched and loved: The only time I have to watch movies are during the breaks. The Hallmark Christmas movies are my favorite. I dream of traveling to the beautiful scenes.
Your go-to commute soundtrack: The Bodyguard. I'm the driver that you see at the red light singing like she's actually Whitney Houston, but the sound just isn't the same 🙂
A quote that motivates you: "If you're going to live, leave a legacy. Make a mark on the world that can't be erased." ~ Maya Angelou