Home >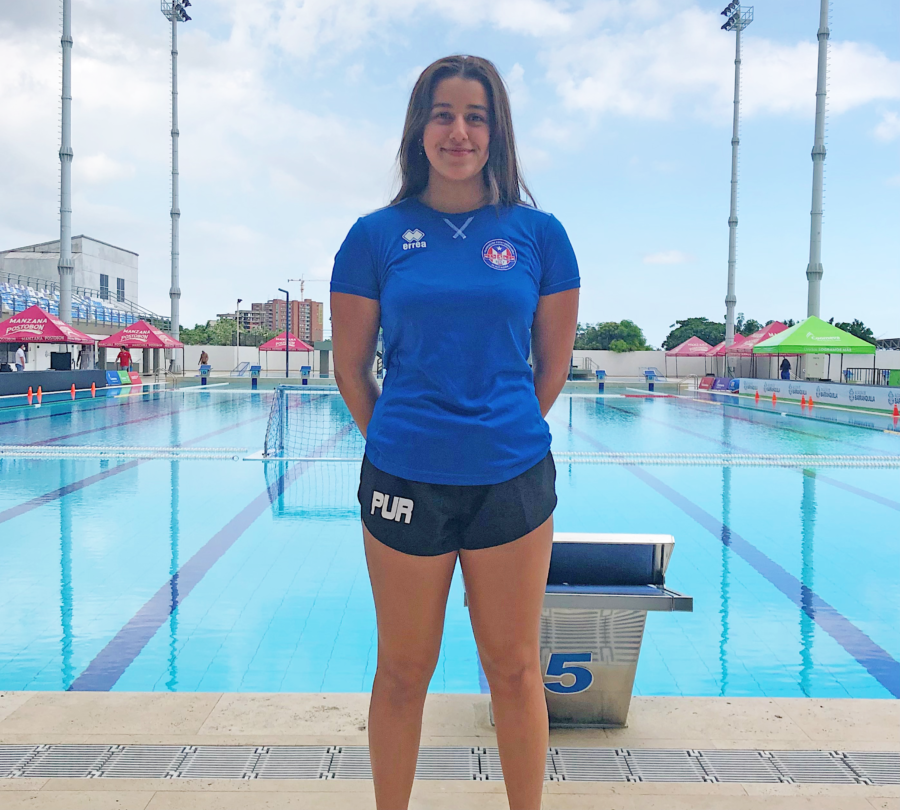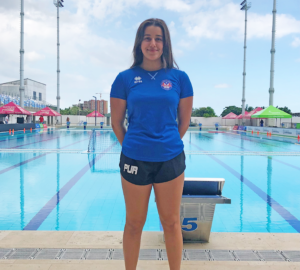 A Gulliver Senior Joins the Puerto Rico National Team
Junior member of Gulliver Prep's varsity girls' water polo team, Gaby Montalvo '23, was selected to join the Puerto Rico Women's Senior National Water Polo Team and compete in the Fédération Internationale de Natation (FINA) Water Polo Challenger Cup in Barranquilla, Colombia. Puerto Rico won the bronze medal in the tournament, notching a 15-14 victory over Venezuela in the finals. 
In addition to training full-time in Miami with the Gulliver Prep Raiders and the Miami Riptides, Gaby travels to Puerto Rico twice each year to train with the national team and spend time with her extended family. For this event, Gaby spent 10 days in Colombia representing Puerto Rico against teams from Chile, Thailand, Singapore, Hong Kong, Czech Republic, Great Britain, Turkey, Mauritania, Tunisia, Algeria, and Colombia.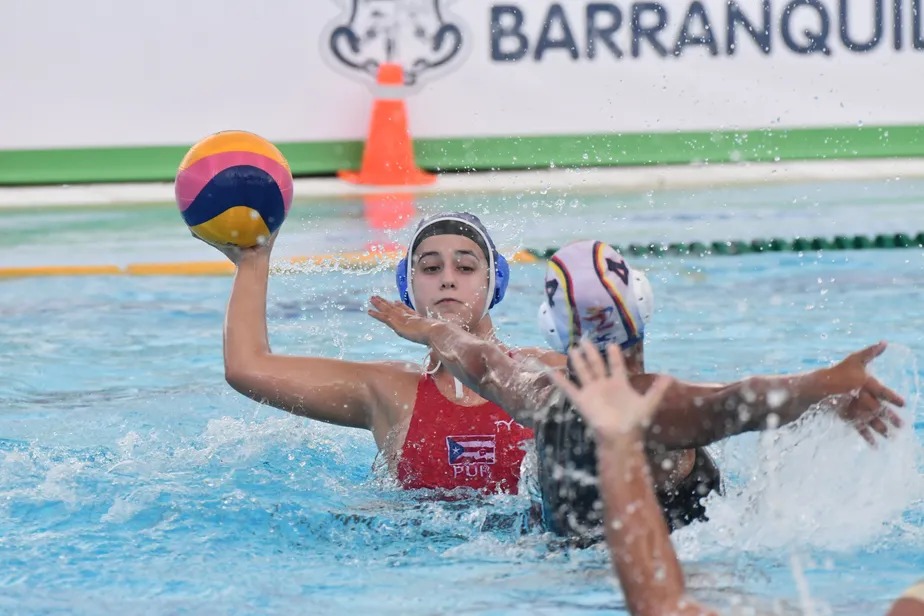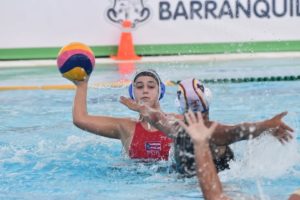 As the youngest member of the team, Gaby felt welcomed by her new teammates and excited to play on the international stage. She mentioned that adjusting to the heightened level of play and alternative style of officiating was a challenge, but one that she felt ready for.
Gaby discovered water polo in Middle School, when she and her family lived in Southern California. Swimming competitively at a young age prepared her for the sport and she fell in love with the team-oriented gameplay. Since then, she has developed into a force in the pool and revels in introducing new fans to the intricacies of water polo. 
Gaby has her sights set on competing with the national team through the Central American & Caribbean Games next spring in Panama City, Panama, and the Pan American Games in the fall of 2023 in Santiago, Chile.