Home >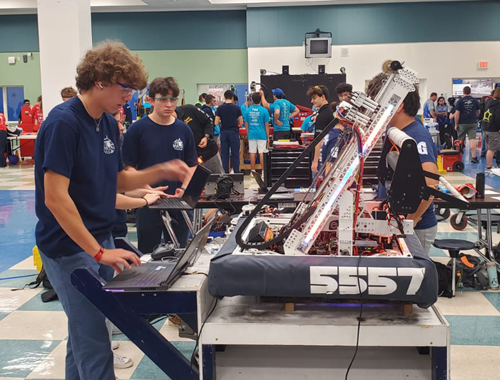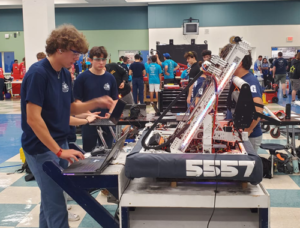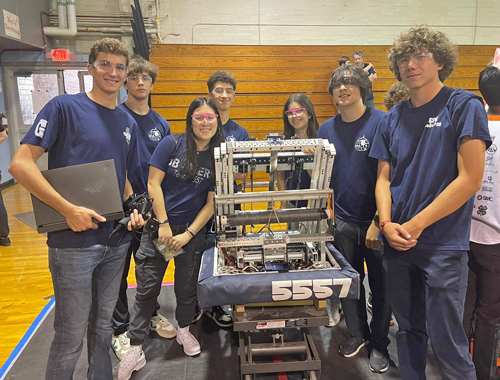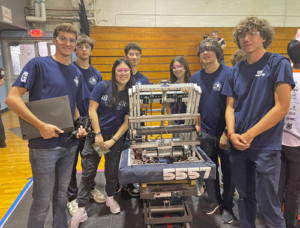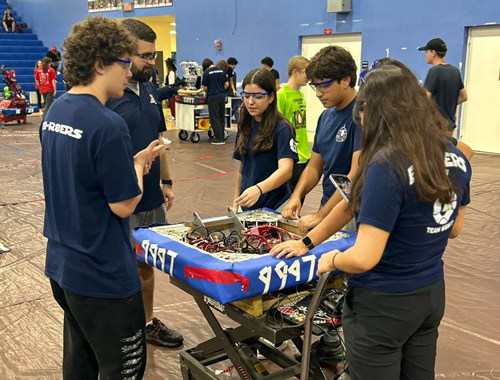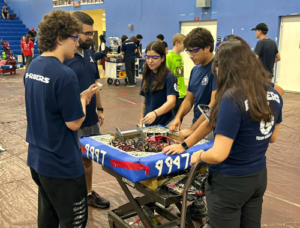 The Upper School's 2024 FIRST Robotics team recently wrapped up off-season competitions, turning in excellent performances at two competitive events.
On September 24, 2023, the BB-R8RS traveled to Rockledge, FL, for the SpaceCoast Showdown. They were chosen in the finals to be ranked fourth, and "Stormy" – the team's senior bot – performed well, reminding everyone of his speed and agility, and showing off his structural integrity, being able to continue competing after a major bump. Practice bot "Shoota" also had great success, proving that the younger team members have what it takes to build and compete.
A local friendly competition, Pirate's Pillage, then took place on October 21, 2023, with some of the BB-R8RS' close robot "allies" (Coral Park RamTech and South Dade Buccaneers). The team had a great time teaching new team members how to drive the robot, make fast decisions, and show them what it is like to program on the fly. The BB-R8RS were ranked 10th going into the finals matching round and were chosen again for the finals. Their bot scored the most points in its alliance and carried the grouping to a fourth place finish!
The BB-R8RS, Team 5557, will kick off the regular season in the spring.