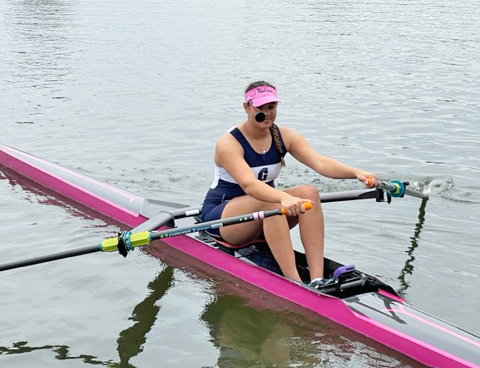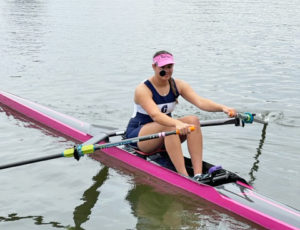 In May 2023, Eden Alfi '25 became the first student-athlete to represent Gulliver Prep on the national rowing stage, competing at the 2023 Scholastic Rowing Association of America (SRSA) National Championship Regatta.
Held in Oak Ridge, TN, on Melton Hill Lake, the SRSA National Championship gathers the winners from eight regional championships across North America. Over the course of two days, student-athletes in grades 9-12 from public and private high schools across North America compete on a 1500-meter course, in 16 separate varsity, junior varsity, and freshman events to determine National Champions.
On day one, the top two in each of three heats moved on to compete in the finals, held the following day. Eden advanced to the finals and muscled herself into a fourth place finish, coming within under three seconds of a medal.
Eden has been training in technique, strength development, and racing strategies with Head Coach Francisco Viacava during Gulliver's spring season. She qualified for Nationals in April while competing for the Raiders at the Florida Scholastic Rowing Association (FSRA) State Sculling Championships in Sarasota, FL. She accomplished that goal by placing in the "A" final for varsity girls 1x level, open to rowers up to grade 12.
"Eden is technically probably one of the best rowers out there," said Coach Viacava. "She is very young to have reached such a high level of performance against juniors and seniors."