Home >
As we wrap up our recognition of Women's History Month, we invite you to hear from some of our student-athletes and coaches about being a woman in sports. Read on to learn what being a female athlete or coach means to them, the athletes who inspire them, and more, in this Q&A compiled and written by Ruth Artze, Sports Information & Digital Media Services.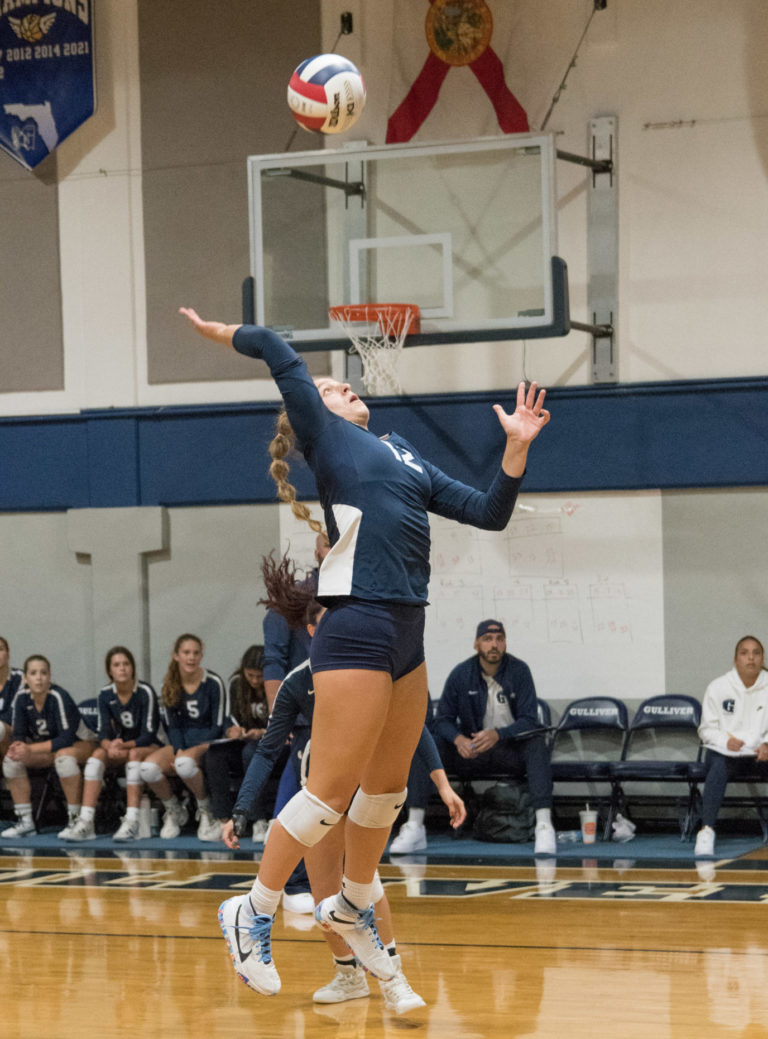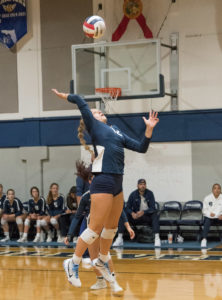 What does being a female athlete mean to you?
Hailey Brenner '24, Outside Hitter, Varsity Volleyball (HB): It means to me showing the younger generation of girls what they can do and who they can become if they put their minds to something they love.
Ariana Lopez '23, Point Guard, Girls' Varsity Basketball (AL): To me, being a female athlete means empowerment. Being a female athlete has also allowed me to build different connections and learn life lessons. Because of what I've learned through my journey with sports I am dedicated on and off the court, disciplined, and determined.
Gabriella Montalvo '23, Attacker, Girls' Water Polo (GM): It means working harder to be acknowledged as an athlete and showing women can do it, too. Usually, women are dominated by men in the world of sports and find themselves having to prove that they should be there, sometimes even going above and beyond what any man can do.
What does coaching female athletes mean to you?
Suzanne Landsom '92 P '19 '29, Middle School Varsity Volleyball Assistant Coach (SL): I feel like I have a stronger connection to the girls I coach since I have a better understanding of what they are going through, and can help encourage them to be their best.
Diane Kunkel, Upper School Girls' Basketball Varsity Head Coach (DK): Growing up I saw the inequities in sports. The boys got the new uniforms, the girls had the same ones for years. The boys got the best gym times, the new sneakers, the weight room, and many other opportunities not afforded to the girls. I always vowed that I would coach one day and fight for the same opportunities for the girls. I believe in empowering girls and helping them find their voices. I want them to have leadership skills, assertiveness, and a strong belief in themselves.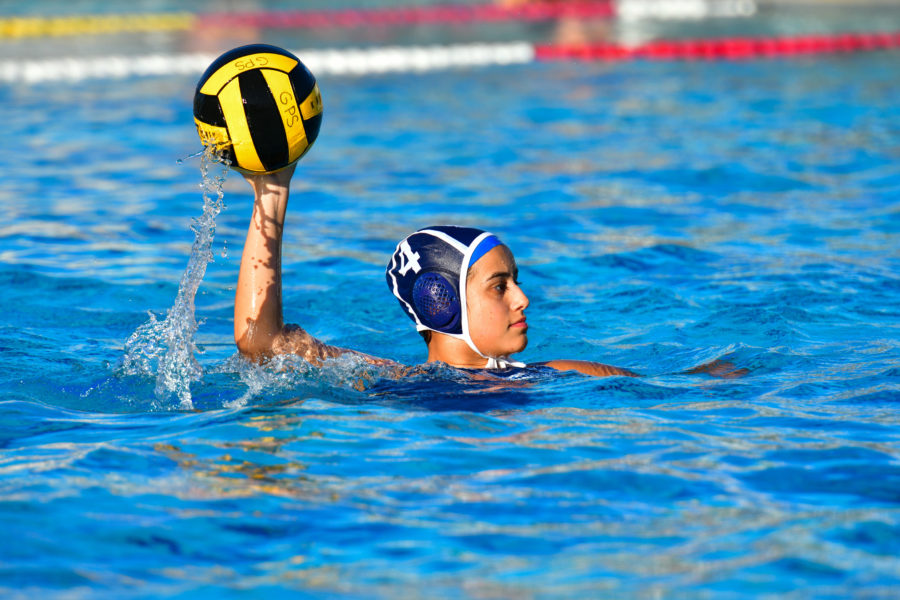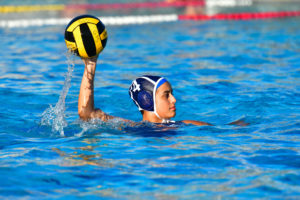 What advice would you give to younger girls looking to join a sport?
HB: Work hard and believe in yourself; don't let anyone make you feel inferior.
GM: I would tell them to pursue their interests and not let their gender stop them from playing the sport they want.
AL: I would tell younger girls to not be afraid and just join. A sport doesn't just teach you how to pass or score, it also teaches you commitment, discipline, and dedication. All these life lessons are beneficial for future jobs, relationships, and much more.
SL: By trying out for different teams, I learned how to compete and work for something I truly wanted. I also learned what it was like to be a member of a team and how to hold each other accountable. It also opened up opportunities to play in college, which was one of the best things I did!
DK: DO IT! The memories you will have will be life-lasting. You will learn so many valuable life lessons like teamwork, sportsmanship, assertiveness, grit, determination, etc. Research shows that 94% of women who hold top leadership positions were former athletes!
Which female athletes inspire you?
HB: Serena Williams, because she is so powerful and holds herself so well while still winning.
GM: My inspiration is Ashley Johnson, the USA Women's Water Polo goalie. She grew up in Florida and used to play in the same club that I play for, the Riptides.
AL: An inspiration of mine is Sue Bird, not only because of her exceptional talent, but also her ability to share the ball on the court. She leads the WNBA in assists and that is inspirational to me as a point guard because our main goal is to make sure everyone is involved.
What keeps you inspired while coaching?
SL: Since this is my first year back from not coaching for a few years, I realize how much I miss their excitement to learn which, in turn, keeps me motivated and inspired.
DK: My passion for the game of basketball. I love to see the girls improve and learn. I love the camaraderie. I hope to make a difference in every young girl's life.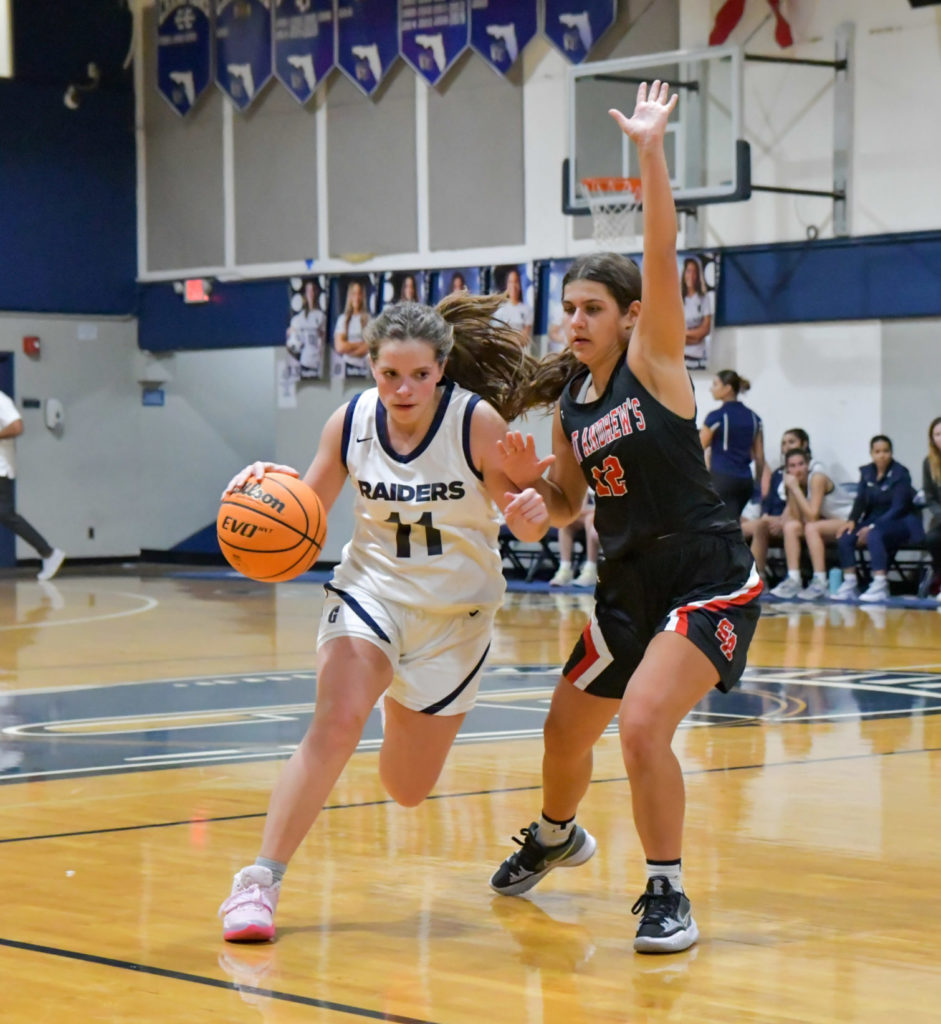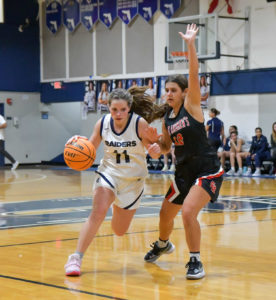 What is your favorite sports memory?
HB: Meeting my Gulliver team and finally feeling like I had a home full of sisters and making history with them.
GM: My favorite sports memory is going to Greece while competing with the U.S. National Youth Women's team. It was so fun playing internationally and spending time with my teammates. Another favorite memory that also involves traveling internationally was when I went to Colombia with the Puerto Rico Senior National Teams (I'm part of two national teams). Being connected with my roots and establishing new friendships with this team will last me a long time.
AL: My favorite sports memory by far has been my Senior Night. This night not only made me realize all of what I have accomplished throughout my years of playing basketball, but also all the connections I've made because of basketball. Thankfully, I've been blessed with a strong support system and basketball has allowed me to create lifelong friendships.
SL: I have so many memories from both playing and coaching that it would be hard to pick just one. As a player, one of the greatest memories I have was my freshman year in college and being on a team where everyone just had fun playing and there were no disagreements. To this day, many of us still keep in touch with each other.
DK: I have so many! Winning a State Championship in Montana in my first assistant coaching position, coaching my daughters' basketball team and winning the National Championship, and as a flag football coach, winning the ACC Championship on a last-second touchdown on a trick play. I currently play on the Broward Heat Senior National Basketball Team and am enjoying playing with many former collegiate athletes, even at our age.
What do you think the biggest challenge of being a woman in sports is?
AL: I think the biggest challenge of being a woman in sports is that we women don't gain the same popularity as men's sports do. Therefore, when we play, we are used to not having a large crowd or many supporters. I think that in the future we will be able to turn this around if we continue to promote it.
HB: Being taken seriously. I feel this because there have been multiple times in my sports life where the gym or facility was given to boys over us, even if there was an important game coming up. A lot of times also people overlook girl athletes taking things seriously and think they just do it for the swag and to say, I play a sport. People also believe that we are weaker physically and mentally and cannot handle a lot, yet it is the complete opposite.
GM: The biggest challenge is being given the same recognition as men. Since I am a woman, I feel the need to prove myself and over-exert myself as an athlete more than a man would do.
SL: Honestly, the biggest problem that I have seen is that women's sports are not treated the same across the board. I think the climate needs to change because too often, females are intentionally excluded from physical education by their peers and not given the same opportunities to participate. When this starts at such a young age, I feel it deters many females from trying out for sports when they have the opportunity to do so.
DK: Even after all of these years, we are still facing the same issues and challenges.  Things have improved but still have a long way to go. Money, travel, sponsorships, gym times, and quality facilities are still issues facing girls and women in sports today. Female sports need more support, especially from men. Female athletes need to know they are as valuable as men.
Where do you see yourself in 10 years? Still playing, coaching, or incorporating movement in some way?
HB: I want to play volleyball in college and then continue coaching younger kids so they can learn to grow up strong, in and out of sports.
GM: I see myself involved in the water polo world as a player and maybe for the younger athletes as a coach. I don't think I will ever be able to disconnect from this sport, as it brings me much joy and introduces me to many new people.
AL: In 10 years I see myself maybe playing recreational basketball for fun or volunteering at basketball camps and clinics to give back to the community and be an inspiration to young kids.