Home >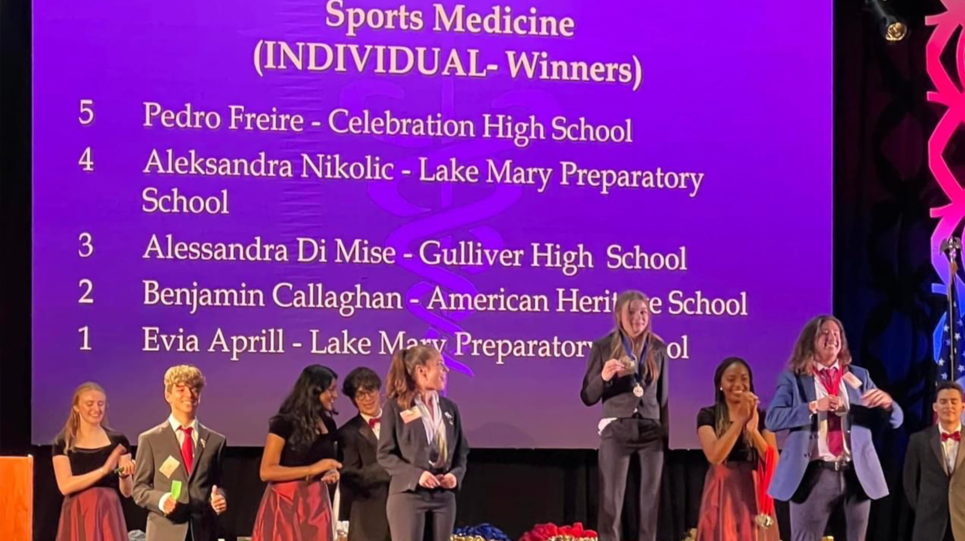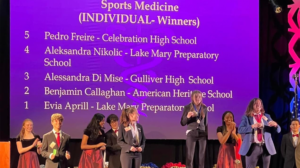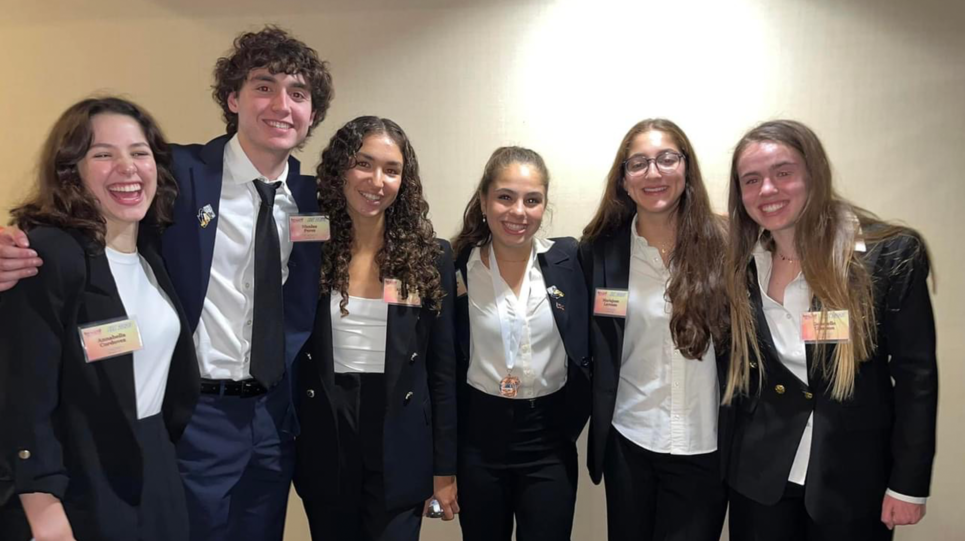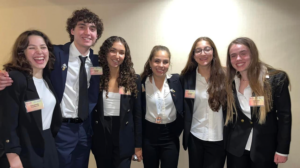 Following their winning performances at the district and regional levels, Upper School biomedical science students had another successful showing at the H.O.S.A. State Conference in Orlando, competing with more than 3,000 students from across the state of Florida in multiple disciplines.
Back in February, individuals and teams competed in the regional competition, taking home top honors and advancing to this past weekend's state level competition. At least three students will now continue onto the National Conference as national qualifiers, to be held at the end of June in Dallas, along with more than 10,000 students from all over the country.
HOSA – Future Health Professionals is the premier organization for student leaders pursuing careers in the healthcare industry. Congratulations to our winners and participants!
State H.O.S.A. Results
Sports Medicine
3rd place (Qualifier for National Conference) – Alessandra DeMisa
Medical Innovation
2nd place (Qualifiers for National Conference) – Johanna Ernsberger, Gabby Gleason
Forensic Science
4th place (Alternate Qualifiers for National Conference) – Alexis Melchor, Adria Davenport
Biotechnology
Top 12 – Alyssa Ruiz, Annabella Cordovez
Biomedical Debate
6th place – Neelesh Pandey, Ashley Garcia, Bella Burns
Regional H.O.S.A. Results
Nutrition
3rd Place – William Rivabem
Biotechnology
1st place – Annabelle Cordovez
2nd place – Nico Perez
3rd place – Alyssa Ruiz
Sports Medicine
1st place – Maria Jose Larenas
2nd place – Ella Alon
3rd place – Alessandra DiMise
Biomedical Debate
2nd place – Neelesh Pandey, Bella Burns, Ashley Garcia
Forensic Science
1st place – Sienna Alonso, Sofia Andrade
2nd place – Adria Davenport, Alexis Melchor
3rd place – Leticia Lemann, Julia Witherspoon
4th place – Sofia Moreno, Elyse Wood
Medical Innovation
1st place – Fernando Bianco, Gabe Machado, Sebastian Prusky, Diego Carillo
2nd place – Johanna Ernsberger, Gabby Gleason
Health Career Display
1st place – Charli Brambilla, Stefano Haddad