Introducing the Class of 2022
Sara Buchholz '10
Sara Buchholz was a standout athlete during her time at Gulliver, playing on the junior varsity and varsity volleyball teams for three seasons, and excelling in softball. Her statistics for softball include a 66-16 lifetime record, 546 innings pitched, only 30 earned runs allowed, 890 strikeouts, 39 walks, 54 career shutouts, a .373 batting average, and 87 RBIs.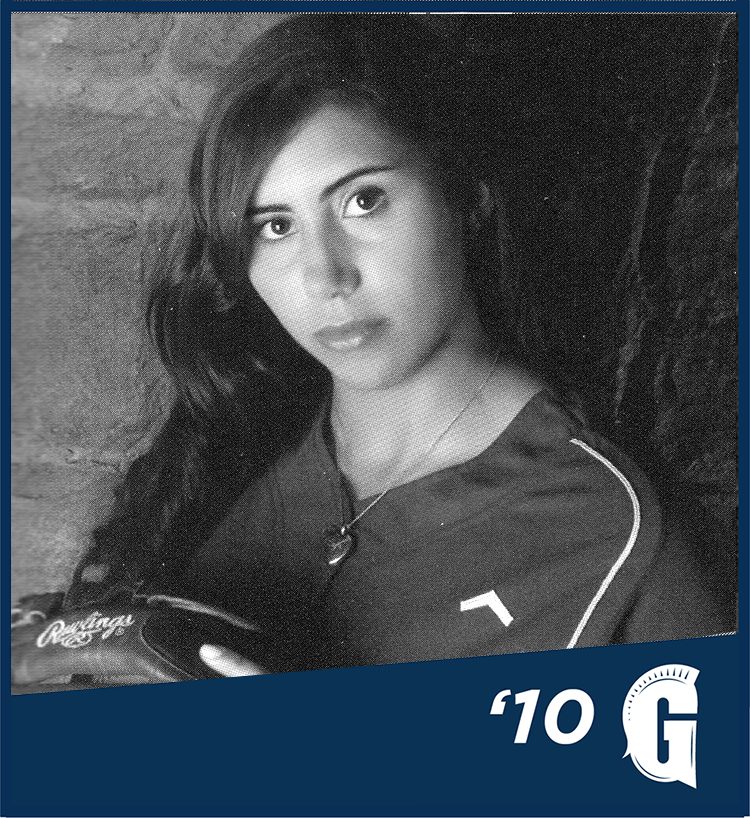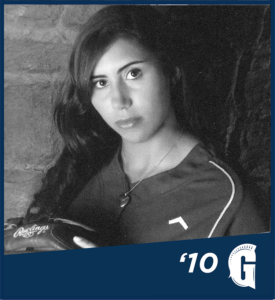 Sara took the softball team to the FHSAA State Championship game in her freshman and senior years, winning the championship in her second appearance as a senior in 2010. Her sophomore and junior years included deep runs into the regional playoffs. As a senior, she started 19 games and had a 17-2 record with a 0.30 ERA. She threw 126 innings and had 226 strikeouts with only seven walks. In the batter's box, Sara hit .320 with 19 RBIs, striking out only six times in 89 plate appearances. The Raiders finished that season with a record of 27-3.
In 2010, Sara was named Florida Dairy Farmers 3A Player of the Year. She was also named a finalist for Gatorade Player of the Year; First Team All-State by the Florida Sportswriters Association and National Fastpitch Coaches Association; and First Team All-American after being named Second Team All-American as a sophomore and junior. She was named The Miami Herald Pitcher of the Year all four years as a Raider.
In her freshman year, Sara was also a member of the Puerto Rican Junior National Team, leading the team to a second-place finish in a qualifier for the Junior Pan-American Games. She also played in the Junior Women's World Championship in Enschede, Netherlands.
After graduating from Gulliver, Sara attended the University of North Carolina, Chapel Hill where she was a four-year letter winner on the varsity softball team, and was named the 2014 Athletic Director's Scholar-Athlete for softball. She also participated in the Richard A. Baddour Carolina Leadership Academy as part of the Veteran Leader Program and served as a Creed Mentor. Following graduation, she spent two years working in Washington, D.C., where she worked in the United States Senate. She then attended Fordham University Law School in New York City, graduating in 2019 and subsequently passing the New York Bar, which is considered one of the most difficult state bars in the nation. She is presently practicing federal employment and administrative law in Washington, D.C.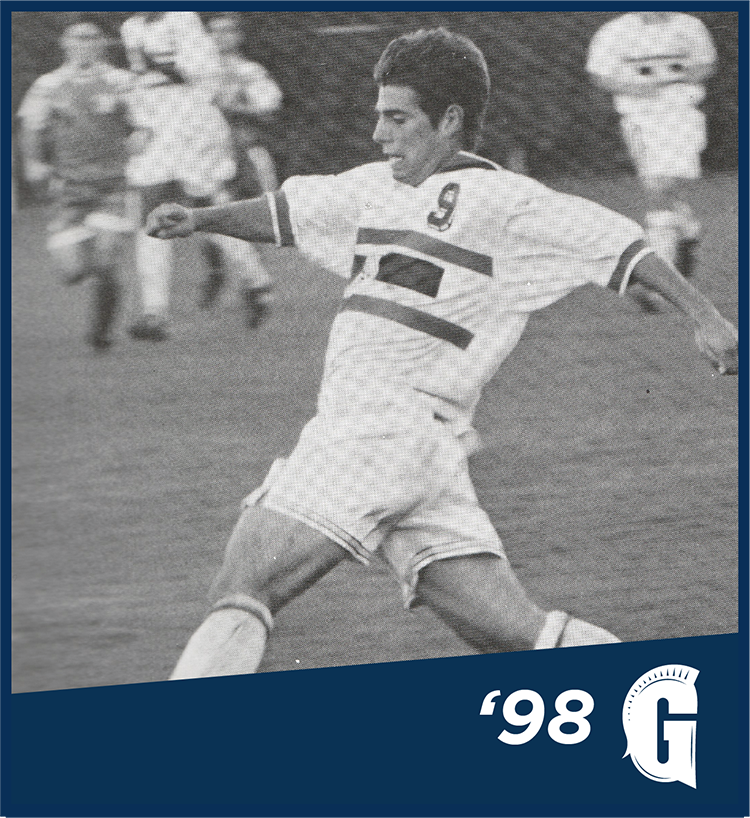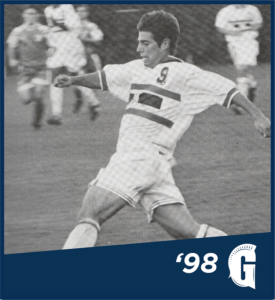 Luchi Gonzalez '98
Luchi Gonzalez made his mark on Gulliver soccer not only as one of the leading scorers in school history, but as a leader and role model for generations of Raiders to come.
As a leader of the boys' soccer team, Luchi amassed several records and accolades. He was selected as a Miami Herald First Team selection for three consecutive years, a Florida All-State selection for two years, Co-Player of Year junior year, and The Miami Herald Player of the Year his senior season. During his time at Gulliver, the boy's varsity soccer team won three district championships. While leading the Raiders, he also represented the United States at the U-17 World Cup in Egypt, was named 1998 Parade High School All-American, and led his local club team to five state championships.
Luchi received a full scholarship to attend Southern Methodist University where he starred and eventually received the Hermann Trophy in 2001, which is awarded to the best NCAA soccer player of the year. He scored a school-record high (combined goals/assists at SMU) of 48 goals and 32 assists. Luchi continued his soccer career by playing professionally in the United States (MLS), Sweden, and Peru. He later transitioned to coaching and won two National Championships with U-17 FC Dallas Academy and made the playoffs in two of three seasons coaching FC Dallas 1st Team. Luchi now serves as the Assistant Coach of the U.S. Men's National Soccer team where he will represent the United States in FIFA's World Cup Qatar 2022.
Before taking on coaching full-time, Luchi returned to Gulliver as the Dean of Students and Head Soccer Coach from 2009-12 impacting three winning seasons with district titles all three years, and multiple All-Dade First Team players.
Luchi currently resides in Dallas with his wife Amal Rhoe, and two children, Giordana (14) and Liam (8).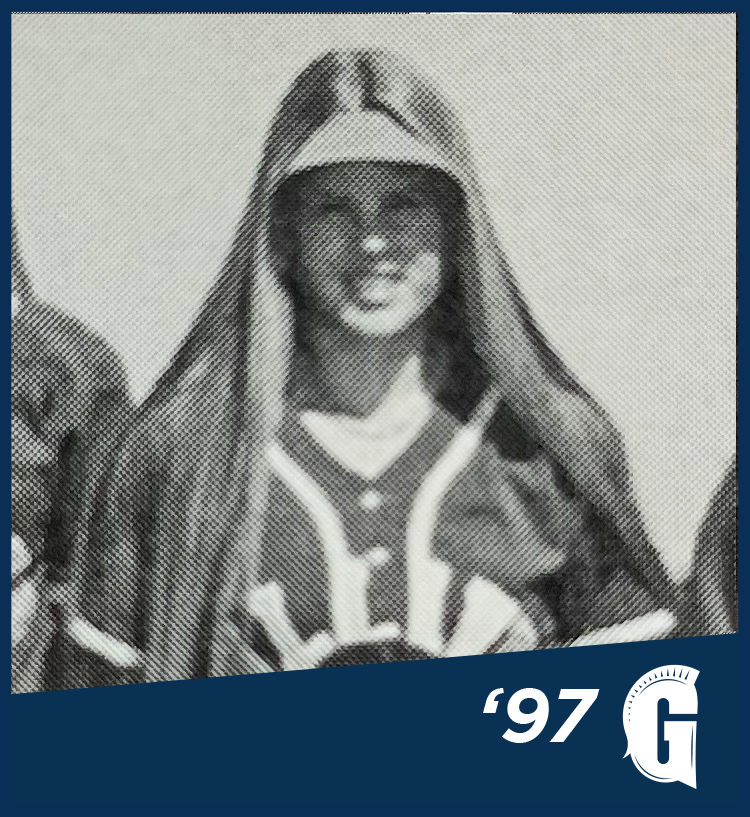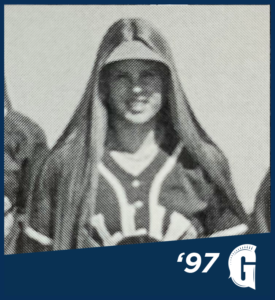 Monica Pardo '97
Monica Pardo was an extremely versatile player who excelled as a three-sport athlete at Gulliver. During her years as a Raider, she was an exceptional player and leader on the volleyball, soccer, and softball teams, serving as a captain for three years in each of those sports.
As a member of the girls' varsity soccer team, Monica was a driving force and helped lead her team to the State Championship game, where the Raiders finished as runners-up. Monica was a powerhouse for the softball team and earned the honor of All-State Catcher of the Year three years in a row. She was also named Florida Softball Magazine Athlete of the Year, and her successes as a student-athlete got her nominated for The Miami Herald Overall Athlete of the Year. In 1997, she won Athlete of the Year at the Gulliver Awards Ceremony.
Her accomplishments as a Gulliver athlete earned her a full academic and sports scholarship to Georgia State University. In her freshman year, she was named All-Conference Player of the Year for the Sun Belt Conference. Monica went on to play for Florida International University for her sophomore, junior, and senior years, serving as their team captain. In her sophomore and junior year, she was named first-team and set the conference record for most doubles.
Currently, Monica is an active volunteer for the Gulliver Prep Alumni Association and is a Legacy Family member, as her son is currently a sixth grader at the Marian C. Krutulis PK-8 Campus.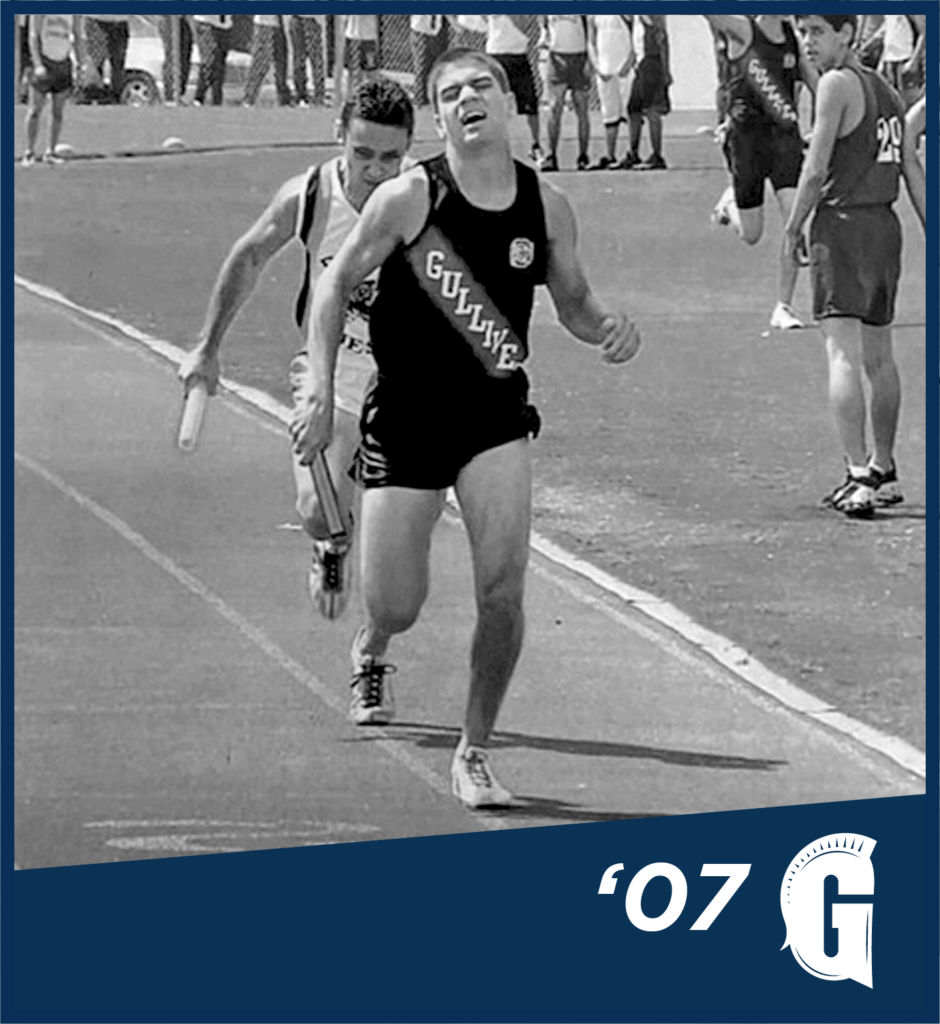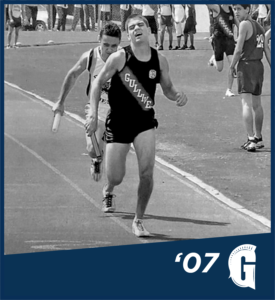 Philip Woerner '07
A three-sport varsity athlete his senior year, Philip Woerner is the only athlete in Gulliver history to have won three state titles in one year.
Primarily excelling in cross country and track & field, Philip was also a three-year varsity team member in soccer as a defender, assisting in winning a State Championship. As an All-Dade runner in cross country, he led his team as a captain and won an individual state championship. In track & field, Philip won an individual state championship in the 3200-meter distance.
Following graduation, Philip continued his education at Boston College where he was named team captain in cross country his junior year and led his team in the ACC Championships. In indoor track & field with the Eagles, Philip posted a 4:11 personal record in the mile distance.
Philip graduated from Boston College in 2011 with a B.A. in business management and with a concentration in marketing. He currently works in real estate investment and management.
1990 Girls Cross Country State Championship Team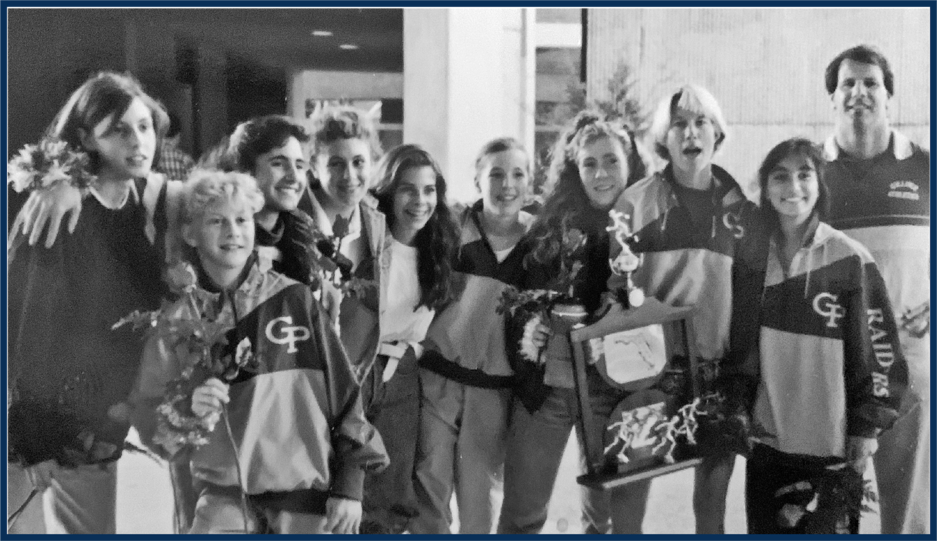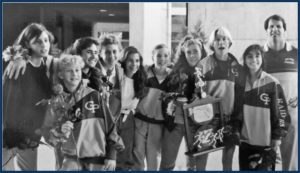 Lauren (Camner) Winter '92
Stephanie Cakov '93
Elizabeth "Hill" (Hector) Coyle '94
Sharokina De Mirza '92
Samantha (Schosberg) Feuer '94
Carrie "Morgan" (LeFevre) Little '93
Olga (Alcazar) Lesparre '94
Cheree Padilla '94
Miriam "Raquel" (Salume) Rebres '93
Coach Karen Callaway
Coach Jeff See
Coach Chuck Tobey
The late '80s and early '90s yielded exceptional cross country athletes. In 1988, the girls' cross country team qualified for the FHSAA State Championship and captured fifth place. They were led by state champion and Gulliver Hall of Fame member, Gina (Derks) Gardner '90, who was an inspiration to the team. The following year the team advanced to earn third place with the addition of several new runners.
The 1990 team was a group of hard-working, motivated girls who defeated rival Ransom Everglades throughout the year. It took some great coaching by Head Coach Karen Callaway to give them the determination, pride, and motivation to put every ounce of energy they had into winning. The 1990 girls' cross country team was the first group to win a team state championship in any sport in the school's history. They had a triumphant year with an undefeated dual and tri-meet season, won the District 4 2A Championship, and took home the title of 2A State Champions.
Members of this team went on to earn individual state titles, were awarded scholarships to prestigious universities, and have continued their passion for running through local and global marathons.