Introducing the Class of 2016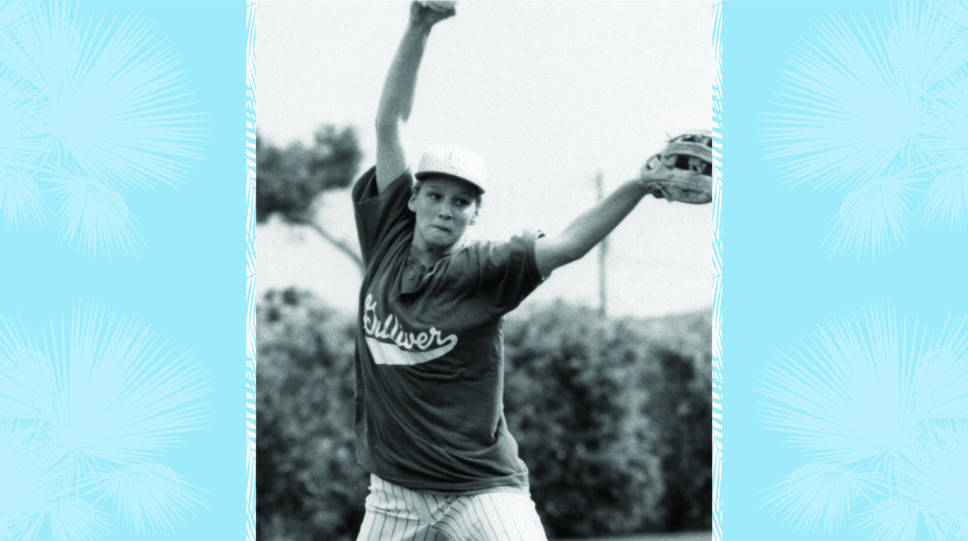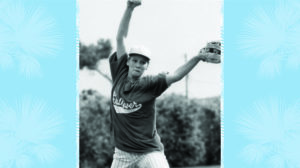 Danielle Polley Bowen '94
Danielle Polley Bowen '94 is an extremely versatile player who excelled as a four-sport athlete. During her three years at Gulliver, softball was her main focus. Bowen also played three years of varsity basketball while lettering two years in volleyball and one year in track. In softball, she played various positions throughout her career, including pitcher, catcher, third base, first base and all outfield positions. She played varsity for Gulliver, helping the program transition from slow-pitch to fast-pitch. Quickness and arm strength proved to be valuable during her career, and her leadership was heavily relied upon.
She was recognized by the Miami Herald, earning All County First Team honors her sophomore year, the only player from a school smaller than 6A. By her junior year, Gulliver began competing with larger 6A schools, and Bowen was honored as Softball Player of the Year in Small Schools by the Miami Herald. In Gulliver's third year of fast-pitch softball, the team was officially dominating Dade County schools, defeating 6A powerhouses Southridge and Sunset. Bowen earned her second Miami Herald Player of the Year for Softball accolades and a trip to the Senior All-Star Game. Her career home-run record was only recently surpassed in 2013! She led her team to the district title, hitting .487, 12 home runs and driving in 36 runs, and she had a 3-2 record as a pitcher. Bowen finished out her high school career as World Magazine's All-American Fast-Pitch Award winner, was named one of the top six softball players in Florida and one of the top 200 players in the US.
In another Dade County first, she signed a softball scholarship to Georgia State, a Division I program in Atlanta. As a starter her freshman year, Bowen quickly continued her reign, leading her team in home runs. She would do this for all four years while at Georgia State. What's more, she led the Panthers in batting average, RBIs and runs scored for two years. She was also the team leader in hits her sophomore year. She was named to the All-Conference team in 1996 and 1998, in addition to being named to the All-Conference Tournament Team in 1997 by the Sun Belt Conference. Academically, she received Academic Conference Honors three times during her college career. Bowen still holds career records at Georgia State in doubles, home runs and runs scored.
After college, Bowen moved to Belize, where she married a Belizean and became a citizen. She then joined the Belize National Softball Team and participated in the 2001 Central American Games in Guatemala City, Guatemala. Bowen pitched and played first base, contributing to the team's success of a bronze medal!
In 2006, she joined Gulliver in a coaching capacity for varsity volleyball and softball. Since then, Gulliver has won four state championships in softball and was state runner-up in 2007. Pitchers who worked with her have won Miami Herald Pitcher of the Year honors seven times!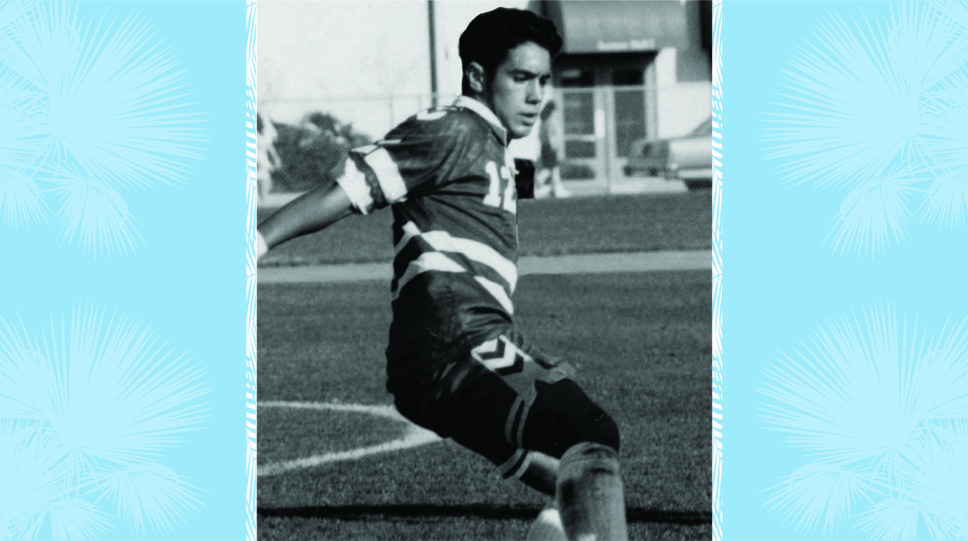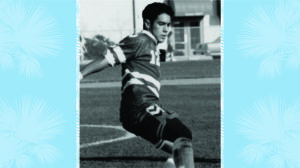 Julio Guzman '93
Julio Guzman enjoyed an impressive men's soccer career with the Raiders, playing for the high school varsity squad since he was in seventh grade. He was a member of the US-17 national soccer team that played in the 1990 Youth World Cup, finishing in fifth place and defeating the Italian host team.
As a junior, Guzman was an integral part of the 1992 state championship team, the first in Gulliver's history for a team sport. During the state final championship game, Julio was responsible for scoring the winning goal. After Clearwater Central Catholic and Gulliver played to a 1-1 tie in regulation, a penalty kick was awarded with 11 minutes left in overtime. It was Guzman who stepped up to take the spot kick, placing it in top left corner with all the confidence of national level player propelling Gulliver into the history books. He also helped lead Gulliver to three consecutive trips to the state final four, under the direction of Coach Jorge Dieppa. He was a two-time Parade magazine All-American and the 1993 Gatorade/Scholastic Magazine Florida Player of the Year with 20 goals and 13 assists. During his time at Gulliver, Guzman was recognized by the Miami Herald as Player of the Year in Soccer for the 1991-92 and 1992-93 seasons. He was also honored with Miami Herald All-Dade Boys Soccer First Team in 1991 and 1993, Miami Herald All-County First Team 1992–93, and the National Soccer Coaches Association selected Guzman for the high school All-American Team. Other accomplishments included South Atlantic Conference All Conference First Team in 1992 and 1993, Florida Athletic Coaches Association regional player in 1992 and 1993 and Puma National High School All-Star Team in 1993.
Guzman then attended Yale University, where he dominated the starting forward position on the soccer team. He was selected as All New England and All Ivy in 1996. He was awarded the Walter J. McNerney Leadership and MVP award.
Following graduation, Guzman joined the US Air Force, where he was a special agent and counterespionage case officer with the Office of Special Investigations. He separated after 10 years, having attained the rank of major. Guzman is currently a consultant and crisis responder with The Ackerman Group, based out of Fort Lauderdale.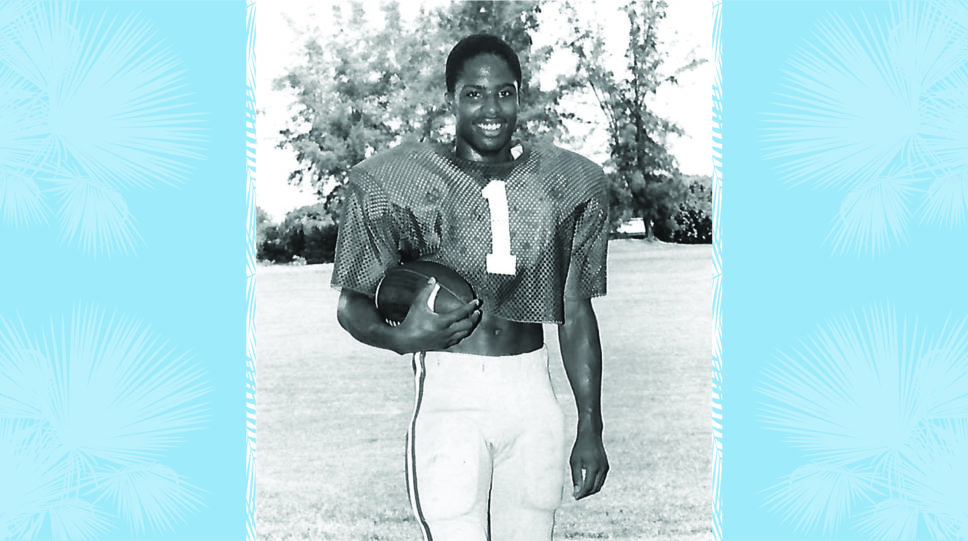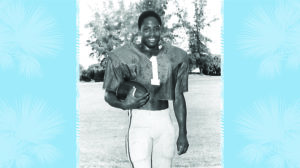 Eric Brewton '84
A three-sport athlete at Gulliver, Eric Brewton lettered in football, basketball and track. In the 1982-83 season, he helped the Raider basketball team reach the district championship and its first and only regional championship. That same season, he led the team in assists, was its third-leading scorer and earned its Most Unselfish Player Award. During the 1983-1984 season, he led the team in assists and earned Gulliver Football's Most Valuable Player award.
In track, Brewton qualified for the state championships in the long jump, triple jump, 200-meter and 4×100 relay. He earned the Gulliver's Boy's Track Outstanding Performer Award for the 1982-1983 and 1983-1984 school years as well as Gulliver's Sportsmanship/Leadership Award.
In football, Brewton played running back and safety on a team that posted a 9-1 record, leading the team in rushing and serving as its third-leading tackler. For the 1983-1984 season, the Miami Herald selected him All-Dade County first-team on offense, and Gulliver named him Best Offense Player and Most Valuable Player.
After Gulliver, Brewton enrolled at Gardner-Webb University and became the school's only three-time NAIA All-American football player. During his freshman year, he was Named ESPN National Player of the Week, and was selected Defensive Player of the Week several times throughout his college career. He also earned the Best Special Teams Award during his freshman season. During his senior season, Brewton served as co-captain and earned MVP and President's Achievement awards, as well as the Best Male Athlete and Academics awards. A four-time All-South Atlantic Conference defensive back, Brewton still holds the university's record for interceptions in a single season, with 13; he made 25 interceptions (then a record) throughout his college career. In 1998, Brewton was inducted into the Gardner-Webb Athletics Hall of Fame, in his first year of eligibility.
Following graduation, Brewton worked at QS/1 Data System as a software engineer for seven years. He then returned to Gardner-Webb University, where he installed the university's first computer network and first wireless network, which at one time was the fastest network in Southeast U.S. Before leaving Gardner-Webb, he set up seven remote sites and more than 5,000 total computers in its network.
Brewton is currently a full-time NCAA basketball and WNBA official. He has worked seven Final Four tournaments, two NCAA National Championships and 12 ACC Finals in a row. He has also worked two WNBA All-Star Games, 12 WNBA Finals and has been a full-time crew chief for 10 years.
Brewton is married to Kimberly Brewton, an assistant women's basketball coach at Middle Tennessee State University. They have five children and two grandchildren.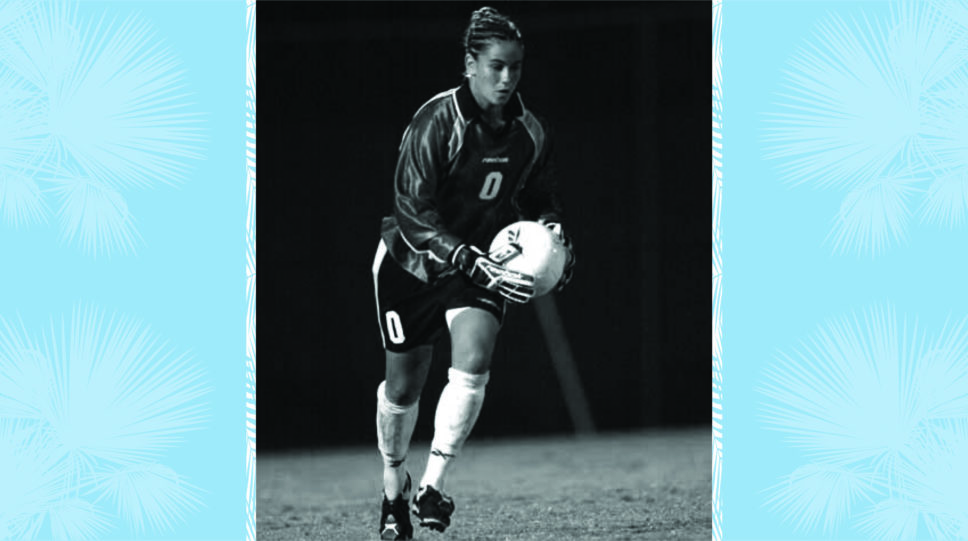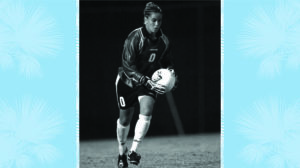 Megan K. Rivera '01
By the age of five years old, Megan Rivera had a passion for the game of soccer that would continue throughout her high school and collegiate career. She began honing her skills through South Florida's AYSO (American Youth Soccer Organization) program, the Miami Strike Force Soccer Club and Miami Premier Soccer Club.
As a freshman, Rivera was a starting goalkeeper for Gulliver's varsity team – a position she continued in throughout her time at the school. In 2000, she was chosen for a coveted spot to be part of the U.S. Under-16 Women's National Team. In 2001, she earned the prestigious Gatorade Player of the Year Award, honoring excellence in athletics and academics.
College soccer programs soon came calling with scholarship opportunities. Rivera chose Auburn University, where she was a starting goalkeeper for the Auburn Tigers from her freshman through senior years. She has since re-written the women's soccer record books, becoming Auburn's first four-time All-American Athlete with an astounding 33 career shutouts, eight Southeast All-Region honors, four All-SEC team honors and an SEC Freshman of the Year Award, as well as a National Soccer Coaches Association of America (NSCAA) All-American award. Shortly after, she became the first soccer player to be inducted into Auburn's Athletic Hall of Fame, prominently known as the Tiger Trail.
In 2002, Rivera was named to the U.S. Under-19 Women's National Team, a coveted position with only two spots in the country for qualifying goalkeepers. The team went on to win the Gold Medal in the first-ever Under-19 Women's Soccer World Championship.
After graduation, Rivera followed her commitment to fitness and earned her certification in personal training while pursuing business interests. She has since used her strong communication skills, team-building acumen and steadfast resolve to propel a successful career in the medical sales industry.
Among Rivera's proudest recent accomplishments was completing the HITS Napa Valley Ironman competition. The rigorous course pushed her mind and body to the limit, but a year of grueling training paid off, as she placed second in the women's division.
In her free time, Rivera enjoys traveling, boating and spending time with her friends and family, especially her young niece and nephews. Now and again, she can even be spotted coaching on the sidelines of one of their weekend game.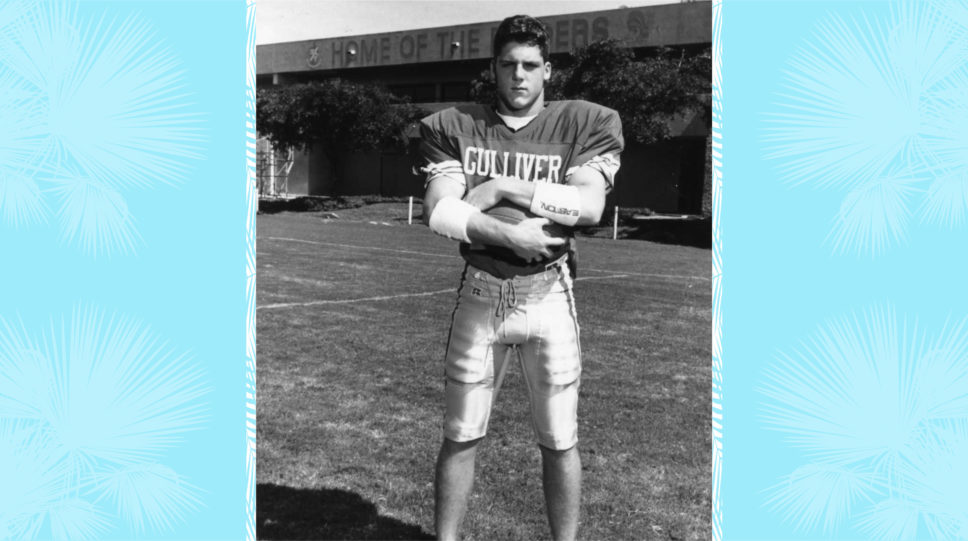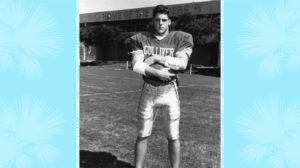 Ricardo "Rick" Sarille '95
An incoming transfer student his sophomore year, Rick Sarille was a three-sport student-athlete who made an immediate impact for the Raiders in football, soccer, and track and field. He was best known for his prowess on the gridiron, but not to be overshadowed was his role as a starting left fullback for the Gulliver Soccer Team, which won the district championship three years in a row. The team, coached by Jorge Dieppa, made it to the Florida High School Athletic Association Final Four during Sarille's junior year in 1993 and fell one game shy of a repeat for the Final Four in the conference championship game.
On the track, he competed in the 100 and 200-meter events as well as the 4×100 relay; as a senior, he took home multiple medals in the district championship: second place in the 100-meter dash, third in the 200-meter dash and first place as the lead-off leg of a 4×100 relay team that set a school record that stood for more than 10 years. That same relay team qualified for the FSHAA state championship meet with a time of 43.3 seconds.
As a senior starting running back, Sarille was named three times as a Miami Herald Player of the Week under head coach John McCloskey. He rushed for a total of 1,117 yards on 180 carries, with an average of 6.2 yards per carry. Sarille amassed 15 total touchdowns, rushing for 11, connecting for three passing touchdowns and adding another on a kickoff return. His total of 1,762 all-purpose yards ranks among the top five in Gulliver football history. This earned him honors as first-team running back selection for All-Dade, All-Conference selection and third team All-State selection.
Sarille accepted a scholarship to play football at Wagner College in Staten Island, New York. As a freshman running back, Sarille rushed for a record 271 yards in his first game. He won the Eastern College Athletic Conference Rookie of the Year, although only starting two games while passing the 1,000 yard mark. Sarille was a two-time Northeast Conference Offensive Player of the Year. He led Division 1-AA as a senior in all-purpose yardage, with 207.5 yards per game. He finished his career with 5,290 rushing yards, 7,338 all-purpose yards, 55 touchdowns and 334 points scored, all of which stand as school records and two of which amounted to a top-10 finish in all-NCAA history at the time of his graduation. Sarille was Wagner College's first three-time team captain and selected as the 1999 Associated Press First-Team All-American All-Purpose Back and the 1997 Associated Press Third-Team All-American kick returner.
Professionally, Sarille signed with the XFL out of college after many workouts with NFL teams. When the XFL folded, Sarille played in Europe for two seasons, where his Milano Falcons won the Italian League Championship and Sarille was named MVP. Most recently, Sarille was named to his college's 2014 hall of fame class, and in 2015 was named to the Northeast Conference silver anniversary team as the first team running back.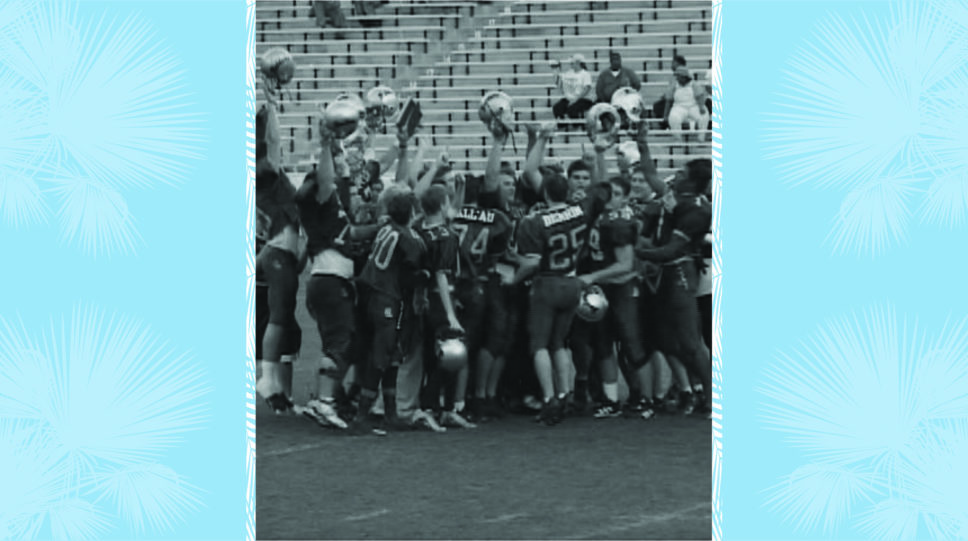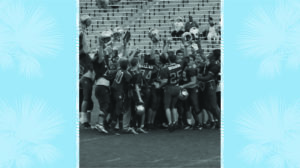 2000 State Football Champion Team
In 2000, Gulliver, led by coach Steve Howey, won the school's first, and to-date only, state championship in football, defeating Marianna High School in the Class 2A state championship game in Gainesville, 31-21. In fact, the Raiders made history, becoming the first private school and the first "small" school from Miami-Dade County to win a football state championship. The late, great Sean Taylor led Gulliver on the field – he was a standout on both sides of the ball and on special teams, scoring a then-record 44 touchdowns during the 2000 season. Taylor scored three touchdowns during the championship game, earning game MVP and cementing his legacy as the greatest player in Gulliver football history.
Quarterback Buck Ortega, a versatile runner and passer, assisted Taylor on offense. Running back Alfredo Pascal excelled as strong safety on defense. Unsung running back Ricky Berrin added to the offensive arsenal. Tight end Tim Tobey deftly blocked and caught the football and Jonathan Warshaw stretched the field with long receptions from Ortega. Eric Blacher and Casey Dunn anchored the offensive line.
The defense was led by linebackers Mike Caviglia and Alex Gonzalez, as well as defensive linemen T.J. Hacker, Greg Bellamy, Jared Dall'au and Jason Gasso. And Peter Simon's 27-yard field goal late in the championship game gave Gulliver an insurmountable lead.
Others also contributed to the win, including Asgar Ali, Marcus Jones, Alex Fournaris, Pierre Gaunaurd, Bobby Haney, Jorge Larrauri, Javier Perez-Giz, Mariano Pagano and John Valdes. Coach Howey received assistance from Ralph Ortega, Dave Burns, David Lawrence, Dirk Moran, Gary Armstrong, Brian Ludwig, Lee Horn and John McCloskey.