Homecoming & Reunion Weekend
Registration is OPEN:
Join us October 1
The Alumni Association is so excited to celebrate the following classes at Homecoming & Reunion:
1980, 1981, 1985, 1986, 1990, 1991, 1995, 1996
2000, 2001, 2005, 2006, 2010, 2011, 2015, 2016
All alumni are welcome!
Reunion Update:
We can't wait to see you at Homecoming and Reunion! Due to continued concerns with COVID-19, we have decided to adjust our Alumni Reunion Weekend schedule.
For the safety of our guests, we will only be hosting a Friday outdoor event.
The complimentary Alumni Homecoming BBQ will continue as planned, but we will extend the celebration with a special gathering for alumni following the game on the pool deck. Alumni and guests are invited to stay and enjoy food, drinks, and dancing.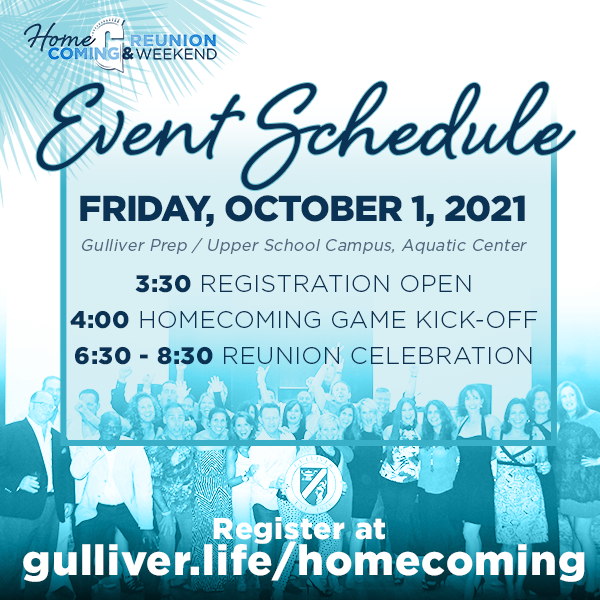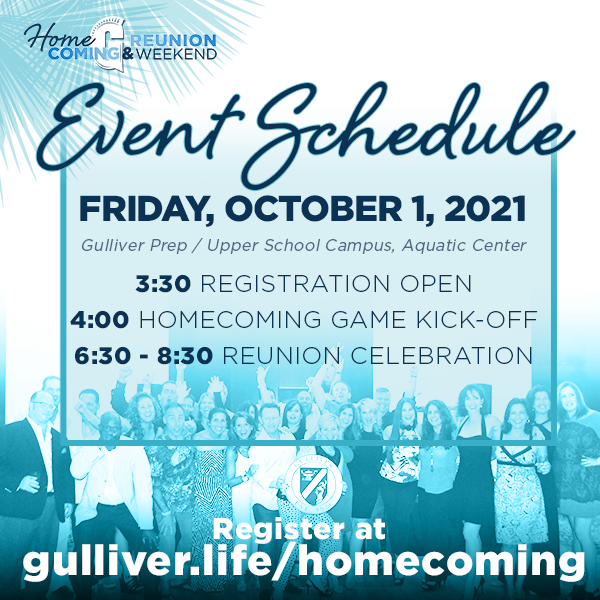 Want more information about Homecoming or Reunion or have questions about your reunion payment?
Marie Dieppa Hernandez '04
Director of Alumni Relations
Phone: 786.709.4082