Home >
Vic Garcia '08 is a full time artist and designer, living what he calls "the dream." He is passionate about his artwork, pursues his creativity regularly, gives back to the community and inspires the youth, and feels blessed to be able to pursue what he loves as his full-time job. Read on to learn more about his journey, his artwork and the growth of his brand, his future goals, how Gulliver influenced him, his advice for current students, and more!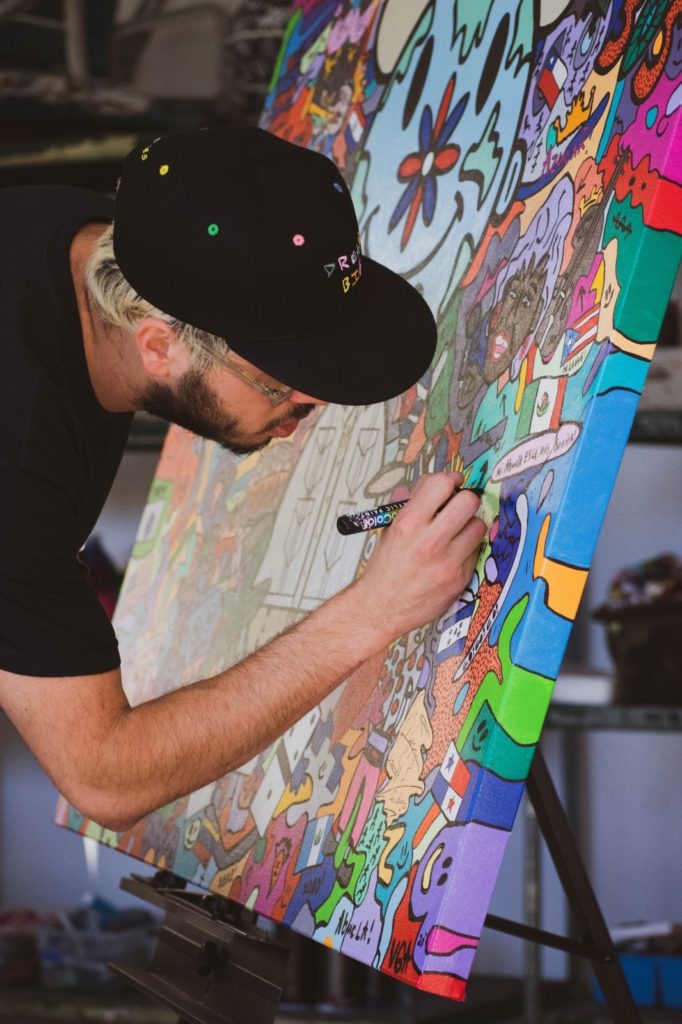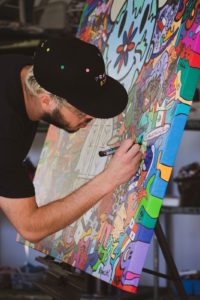 Q: What are you up to these days?
A: I'm a full time artist/designer of our brands @vicgarcia and @vgastudios! Most importantly, I am a dreamer and someone doing what he loves to do.
Website: www.VGAWorld.com
Instagram: @vicgarcia and @vgastudios
Facebook: @vgastudios
Clubhouse: @flowernose
Q: What do you like about the work you are doing now?
A: Our mission is to send good messages and good vibes through art. I say "our" because it is about the characters that live within the world I've created and the messages they are representing. They say when you're doing what you love, it's not work. I am blessed to be able to make my passion my full-time job, while simultaneously creating, giving back to the community, and inspiring the youth. This is what is most important to me. I love that I can do this through so many different mediums such as murals, canvases, clothing, and now putting the characters into 3D statues. It's a limitless dimension.
Q: Describe your path to becoming an artist.
A: I was as a business student in Boston, searching for a suitable path and had no interest in art. That's when my world was discovered. What started as pen/marker drawings on copy paper quickly evolved into a whole world populated by an overflow of characters I created. Using my art to express things I couldn't put into words, my newly realized passion soon began to infest my room –  from the walls to beneath the bed. Everyone, from my friends to guests, wanted to take a piece of my art home with them. But it wasn't until after college, when I went to work for my dad, that it became obvious that art had completely taken over my life. Lost in the world I created, I made the decision to go full throttle into what came so naturally to me. Today, my ability to show good vibes and happiness in my world has captured the hearts and minds of many.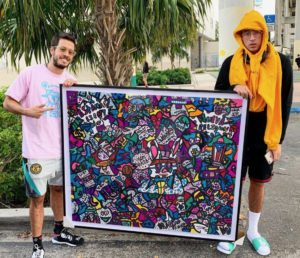 Q: Is there anything you learned during your time at Gulliver Prep that you feel was helpful in your career?
A: My 7 years at Gulliver Prep definitely molded me into the person I am today. From the memories, relationships and friendships I made, to the great teachers that made me feel accepted, I have carried that with me ever since. Gulliver Prep is a family that taught me in my time there, you create a network and opportunities for yourself. I will never take that for granted.
Q: What experiences did you have at Gulliver Prep that helped prepare you for college and beyond?
A: Being on campus was overall the experience that prepared me. Meeting all different kinds of people, attending the sporting events, and interacting with new and old friends every day. It really made me feel ready for what life was going to throw at me. What I feel was most important was being able to realize that not everyone you are going to encounter is for you, and you have to figure out who and what works for you while loving all!
Q: Are there any Gulliver Prep teachers or coaches that you credit as having been a positive influence on you?
A: From Middle School, Mrs. Fong-Yee, Ken Loughery, and Mrs. Papa. From Upper School Mr. Solomon, Mrs. Sully, Sra. Antorcha, Mr. G, Mr. Brown, Coach Peacock, Mrs. Eusebe, Coach Dieppa, and the late Mr. Busto. They all did an amazing job with us and really taught us so much that we now use in later life. Some were not the easiest, but tough love gives you courage and gets you ready for the real world!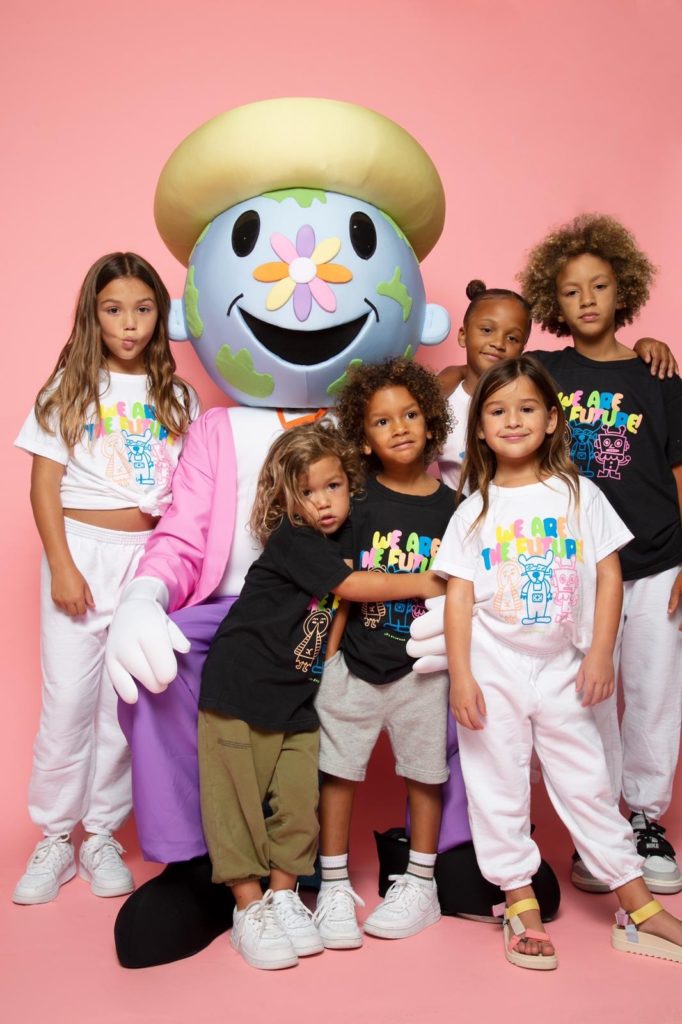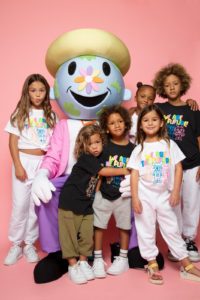 Q: What is one of your favorite memories from your time at Gulliver Prep?
A: The lifestyle at Gulliver Prep is the biggest memory for me. From walking around campus and the friendships you create, to the sporting events, prom, and homecoming – I will always carry this with me in my heart. Forever grateful.
Q: What has been one of your proudest moments thus far?
In my young career, I've been able to do some amazing things. Some special moments are the projects that I have been able to work on with children and foundations. Teaming up with charities and giving back is what brings me the most joy. Big collaborations have included Original Penguin, Carnaval Miami 2020, Miami Community Fridge X Buchanan's Whisky, Nesquik, and so many more. Honestly, I am walking on a dream. Seeing my art develop into 3D is what I am looking forward to the most this year.
Q: As a Gulliver Prep alum, what advice would you give to current students?
A: I really like this question! First and foremost, I regret not getting more involved and trying out all the amazing extracurricular activities the school has to offer! So, with that said, I would get involved everywhere and anywhere you can because you really don't know where life is going to take you or what you might learn about yourself. I didn't go to school to be a full-time artist and here I am. Follow your heart and you will find what your dream is. Even if it comes to you later in life, it will be worth it. Go out there and whatever you do put your heart and soul into it and give it your all. In life, people are going to try and bring you down, but take the good out of every conversation and keep going. Also, look for the good in others and you will get the good back. Go out there and #DreamBIG.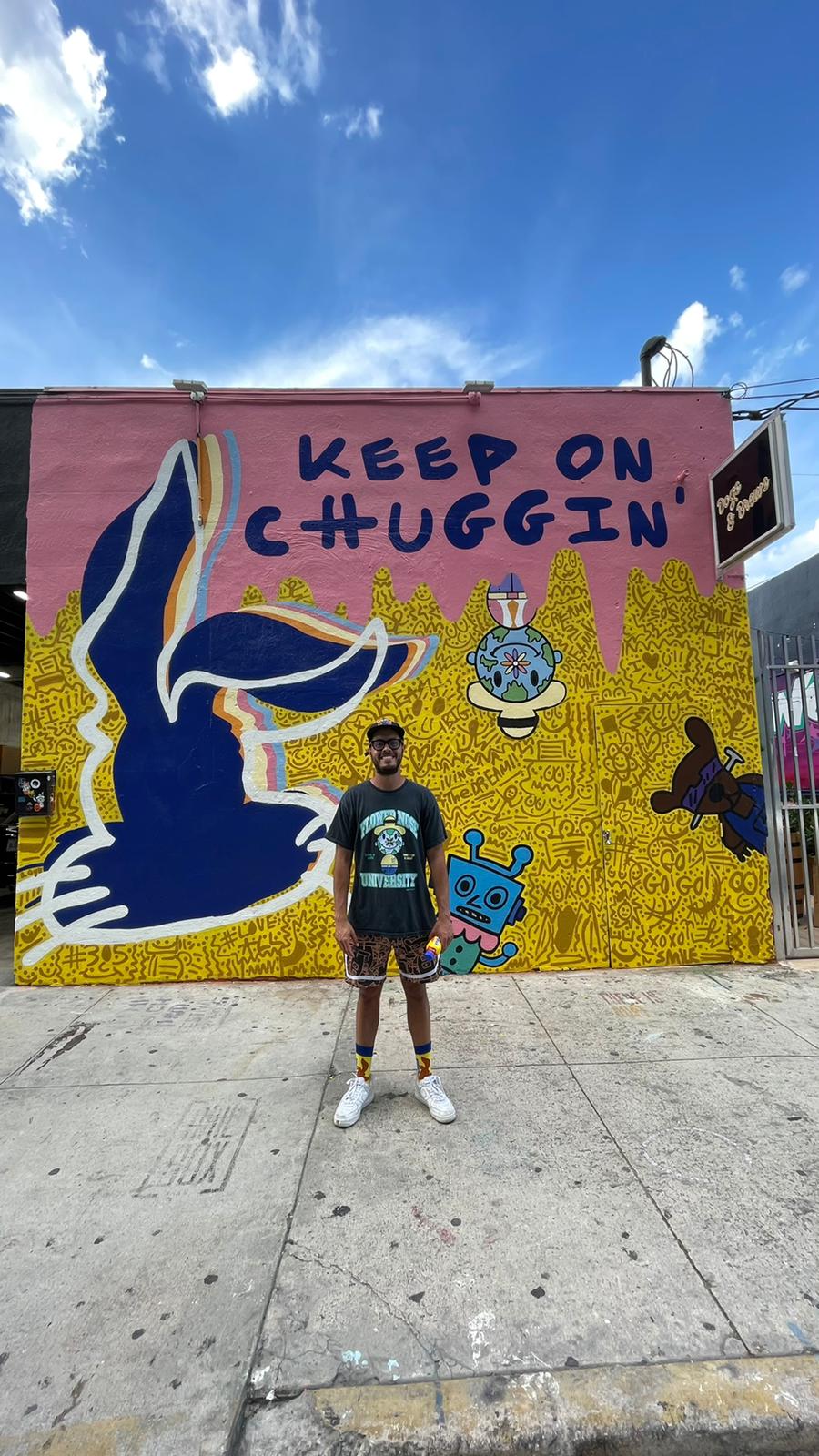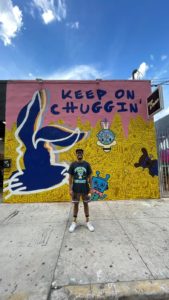 Rapid Fire!
Favorite music genre: Old-school hip hop, Reggaeton, and Cuban music.
A food, restaurant, or meal that you're always in the mood for: You can never go wrong with Chipotle or Cuban food. Italian always hits the spot also!
Favorite cartoon character growing up and why: Goofy was definitely one of my favorites! How he expressed himself and was always in a good mood laughing and being funny – I was able to connect with him!
Favorite recent Amazon purchase: I'm probably one of the few people in this world that has only used Amazon a couple times.