Home >
We recently caught up with Sandra Jacquemin '96. Read on to learn more about her marketing career, her new business STARSOUL which supports charitable causes, and more!
What are you up to these days?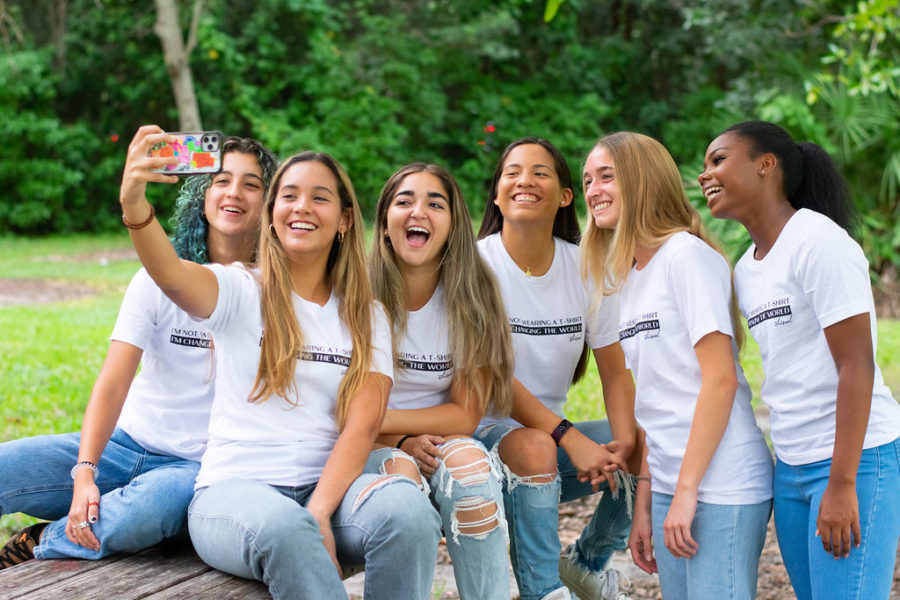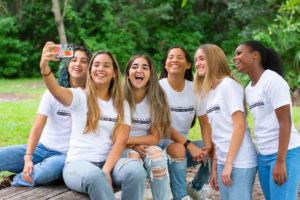 A lot has changed in the past few years and months. Personally, one of the biggest changes was becoming a mom in 2019. Professionally, I launched a business this past December on Human Rights Day which has been a dream fulfilled. I am thrilled that some of our very first subscribers were actually Gulliver alumni. We built the business and launched the site in two and a half months which was a HUGE undertaking.
Part of that realization was in part thanks to "old" friends who showed up to support including Tony Goudie '96 and ChiChi Nwadike '96 who rallied up the Gulliver girls' soccer team (right) to show up as our models and Kelly (Gaudet) Edwards '97, our amazing photographer. It was a day of love and laughs, for sure.
What do you like about the work you are doing now? Describe your career path.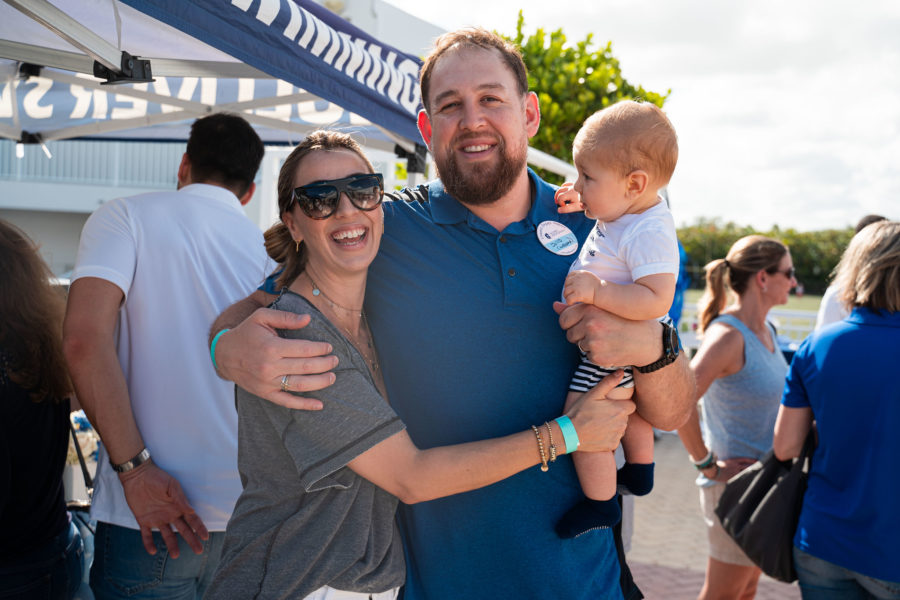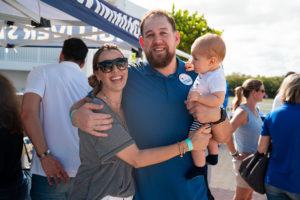 I've been in marketing since college. I opened my boutique firm back then and worked with amazing clients, including Reebok, Calvin Klein, MTV, Adidas, and so many more, for over 15 years. I also worked in production under the direction of The Mouse at Walt Disney World, which has been an added asterisk to my career.
Fast forward to now: while I continue to work as a marketing consultant, I found the opportunity during the pandemic to make an idea become reality. With everything on hold during the "shutdown," my husband and I put our heads together and spent a lot of sleepless nights with our newborn formulating the plan to conceptualize our idea. 
STARSOUL is the first subscription service that donates all proceeds to charities using t-shirts as the vehicle to raise funds and awareness for universal causes. Every month is designated to a cause, and subscribers receive a uniquely designed t-shirt highlighting that cause with 100% of the proceeds go to those charities needing support.
Is there anything you learned during your time at Gulliver Prep that you feel was helpful in your career?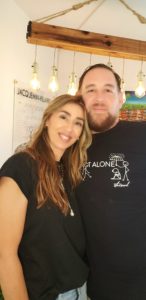 Absolutely! Aside from the strong academic programs, being involved as a student was a key part of my growth. I joined every club I could and loved the experiences and networking. Being a cheerleader for four years, was a part of team work. Every teacher holds a place in my heart, we were one big family and I still hold friendships today that are like family.
What experiences did you have at Gulliver that helped prepare you for college and beyond?
I have great memories of my English and World History classes which involved having open discussions with classmates and teachers. Looking back, I feel it made us dig into our minds and challenge ourselves beyond the books.
Are there any Gulliver teachers or coaches you credit as having positively influenced you?
All of them went above and beyond as teachers, so I couldn't pinpoint one or another as a favorite. All of them hold distinct memories for me!
What is one of your favorite memories from your time at Gulliver Prep?
As a cheerleader, games, and travels really stuck with me. Pep rallies were always fun, on so many levels. Oh my gosh, Music Fridays! Do you remember having the Live Music? We always used to push it to the limit, I remember playing Tom Petty's Mary Jane's Last Dance and just seeing the faces of everyone when they stepped out of class – but there was NO message, I just LOVED the song. Fun times.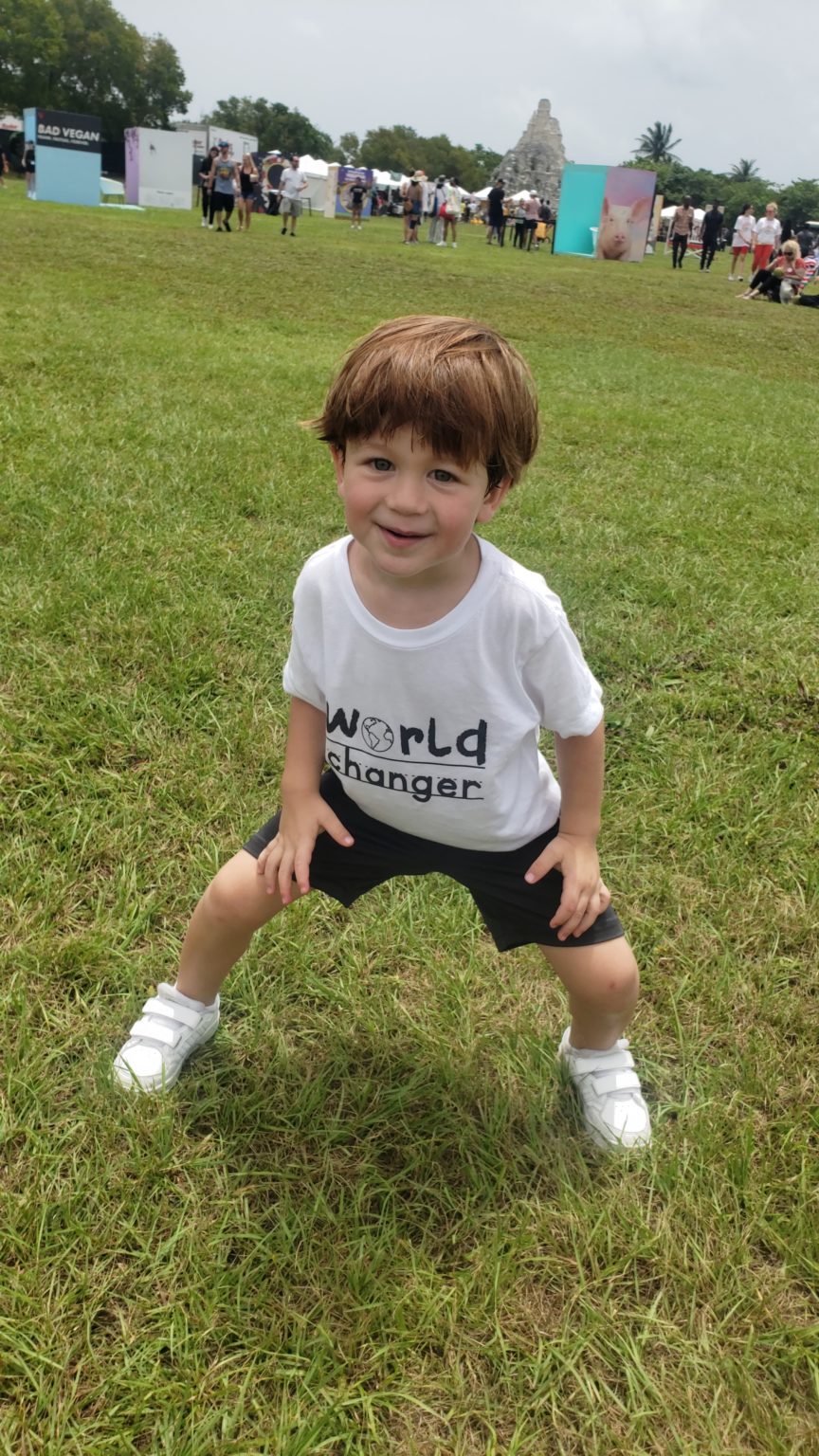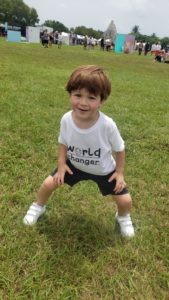 What has been one of your proudest moments personally and/or professionally?
Taking on every challenge with poise and grace. Professionally, starting my own business came with challenges, especially as a young woman in college. Learning how to harness my power. Personally, my son has undoubtedly been the most welcome surprise in our lives that arrived not long after losing my Dad.
As a Gulliver Prep alum, what advice would you give to current students?
People are going to judge and criticize, so do it anyway! You'll find that you will blaze your own path in ways you never thought you could. Get involved, be kind to others, and don't be afraid of failing.
Let's (re)connect!
Feel free to contact me at sandrajacquemin@gmail.com or on Instagram.
By the time you read this, we will be highlighting STARSOUL's March cause: arts and music programs serving underprivileged kids.  Any Gulliver student, parent, or alumnus who subscribes using code "GULLIVER" will receive a complimentary reusable 'COMPASSION' canvas tote and other goodies. I know Gulliver alumni and students are world changers, so join us and make that difference every day!