Home >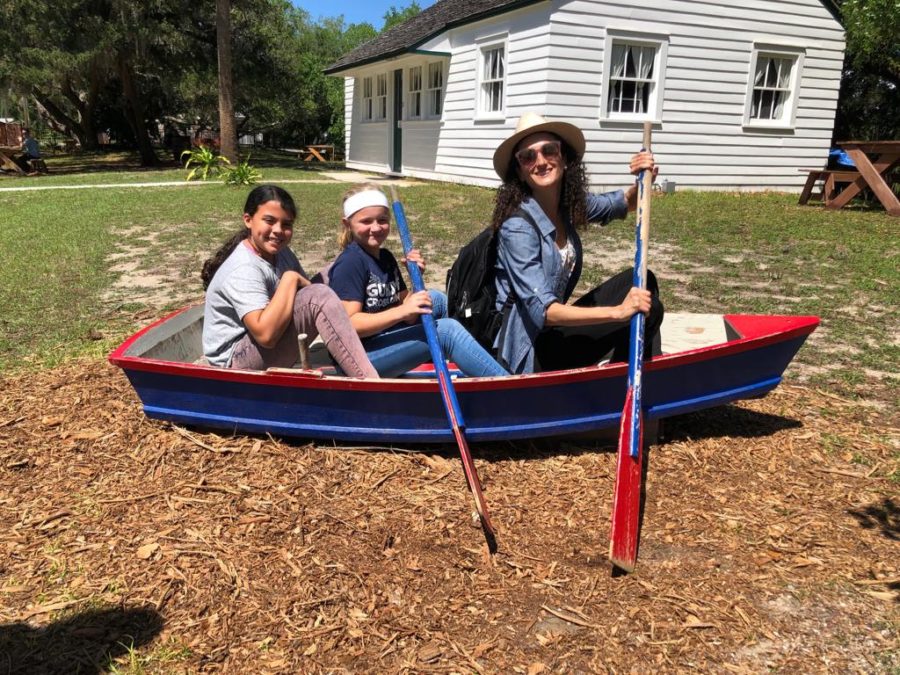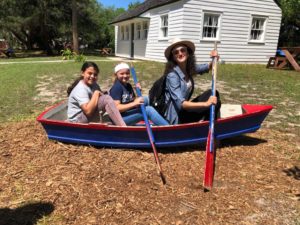 We recently caught up with alumna Renee Sasso '04. Read on to learn about the influential people in her life, the alumni events she looks forward to the most, and more.
Q: What is your current role at Gulliver and how long have you been working here?
A: I'm the Director of Student Services at the PK-8 Campus, but I've also unofficially been titled the Director of FUN! This is my fourth year in this role.
Q: Why did you choose to come back and work for your alma mater? 
A: We all have those moments when you think about your dream job. For me, that moment was telling my now husband that if I could do anything I would do what Les Cooperman from Gulliver does, because he planned trips, pep rallies, and got to spend time getting to know students in an informal educational setting. When Mr. Cooperman passed, I knew Gulliver would become my home again. I wanted the role of helping students enjoy the Gulliver traditions that Mr. Cooperman created at the Marian C. Krutulis Campus to continue – traditions that create lifelong memories when you attend Gulliver.
Q: Is there anything you learned during your time as a student that you feel is helpful in your current position? 
A: While a Gulliver student, I was drawn to athletics and art. I loved that I was able to explore my interests outside of the classroom. Looking back, it was my coaches and teachers that helped me thrive and never told me I couldn't do it all. As a result, I now try to always encourage the students to follow their passion and take advantage of everything Gulliver has to offer.
Q: Are there any Gulliver teachers or coaches that you credit as having been a positive influence on you? 
A: Of course! When I was in Middle School, one of the counselors, Mrs. Jones, let me hang in her office and never seemed too busy for me. So, in my position now, when a student wants to chat or hang in my office, I always stop what I'm doing to give them the time I remember Mrs. Jones giving me. The other biggest influence for me was Ms. Rod (Christine Lush-Rodriguez); she was the ceramic teacher at the Upper School. She was one of the most supportive people and shaped me into the person I am today. I took ceramics all four years of high school. She inspired me to follow my passion into college where I got my bachelor's degree in fine arts. She taught me to problem solve and never give up! Even when I created a ceramic sculpture that couldn't quite fit in the kiln, she didn't tell me to make the piece smaller; instead we created a rope and pulley system to lower the piece into the kiln!
Q: What is one of your favorite memories from your time as a student? 
A: Mrs. Krutulis loved Halloween and her energy for the holiday was contagious. EVERYONE in Middle School looked forward to dressing up and the costume contest. When I was in eighth grade and my sisters were in sixth grade, we dressed up as the three witches from the movie Hocus Pocus and we won the group category of the costume contest. 
Q: What has been one of your proudest moments thus far as an employee? 
A: A lot of my proudest moments come from continuing the Gulliver tradition of Middle School overnight grade trips. These trips are a unique opportunity for our students to learn and bond in non-traditional educational settings. So, when I hear the students shout encouragement to each other as they complete the ropes course on the seventh grade Dude Ranch trip, or when they collectively show maturity and respect when honoring the fallen at the Tomb of the Unknown Soldier on the eighth grade Washington D.C. trip, I know that they are learning important lessons outside the classroom. These are experiences I know the students will have forever. It also doesn't hurt that when the buses pull back to Gulliver at the end of these trips I hear students already excitedly talking about the next trip!
Q: Do you have advice for fellow alumni who would like to reconnect with the school? 
A: Just like when we were students, Gulliver has something to offer everyone, even alumni. One fun and spontaneous piece of advice is that if you can't make the organized events just stop by campus! The nostalgia you will feel pulling into G Circle and seeing Mr. McCloskey will bring you right back to your Middle School days (for better or worse).
Q: What alumni events have you attended and which do you look forward to the most?
A: I attended my 10 year class reunion, Homecoming games, and even a Gulliver out-of-state meet-up event that was organized by the school. Maybe it's because we are in football season, but games are always a fun place to catch up with your old classmates.