Home >
Karan Mirpuri '19 is currently attending Vanderbilt University on the pre-medical track and pursuing a double major in communication of science and technology and child development, along with minors in chemistry and cinema and media arts. Read on to learn more about his book, Tasting YOUR OWN Medicine: How to Advocate for Yourself in Healthcare Settings, and more.
Q: Tell us about your new book and what inspired it. 
A: My book is titled Tasting YOUR OWN Medicine: How to Advocate for Yourself in Healthcare Settings. I published it in May 2021 through New Degree Press and it is available on Amazon, Kobo, and Ingram. You can also check out a copy at the Upper School Campus library! 
Tasting YOUR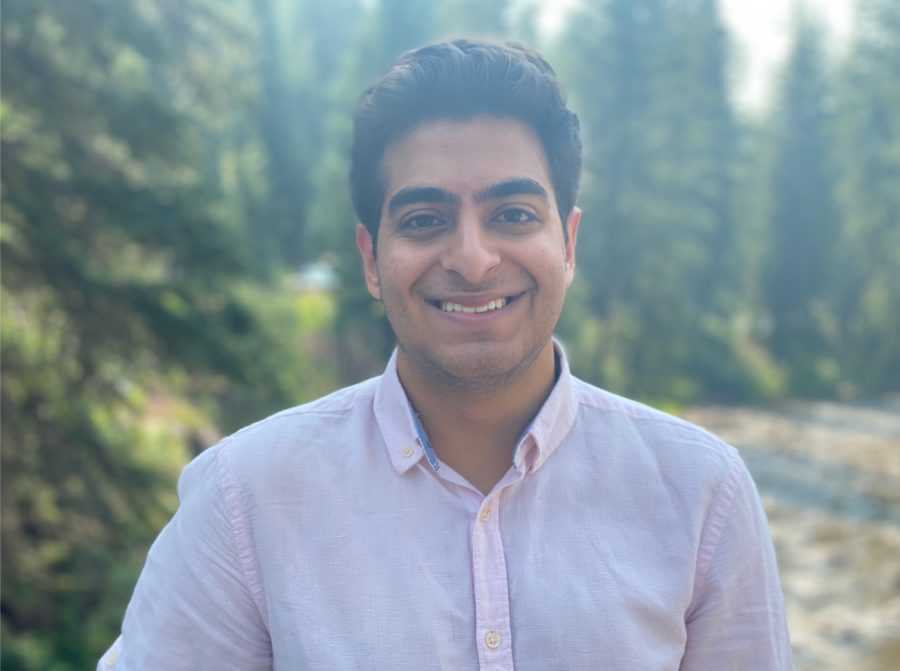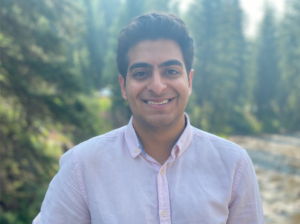 OWN Medicine touches on my own experiences as a child and adolescent patient, while also sharing the stories of health professionals, patients, and caregivers I interviewed about how they interact with the healthcare system. The book is meant to empower people of all ages to be more involved in conversations and the decision-making process with their physicians. I was inspired to write this book because I've found that a lot of fear and hesitancy towards the healthcare system comes from miscommunication. As seen with the pandemic, there's often a lot of jargon about health-related topics thrown around at people that can be difficult to understand. It feels like you're navigating a whole new world with a whole new language and it can be really scary, especially when the wellbeing of yourself or your loved ones is on the line. For this reason, I wanted to provide readers with tools and stories to make the system more approachable and to remind them that being curious and inquisitive does not make them bad patients.
Q: What experiences did you have at Gulliver that helped prepare you for college?
A: As a member of the International Baccalaureate (IB) Diploma Programme, I think I really benefited from all of the written and oral communication skills I learned throughout my classes, especially the science ones. In college, being able to communicate your ideas well across all subjects is invaluable. Additionally, the work ethic, discipline, and time management that came from juggling classes, clubs, and athletics have helped me better adapt to the workload in college. That being said, the first semester of college especially is challenging to navigate, so it's important to identify what works best for you as you find your groove.
Q: What are your future career aspirations?
A: After graduating from Vanderbilt, I'm planning to go to medical school in hopes of becoming a physician or surgeon. I'm not quite sure what field I would specialize in, maybe pediatrics because I love working with children, or geriatrics because I also think we need more people in healthcare to help the elderly navigate their health. That's a decision I'll make down the road, but I'd love to practice medicine and especially improve the accessibility of healthcare services to underserved communities. 
Q: What did you learn during your time at Gulliver Prep that you feel will be helpful in your career? 
A: As someone who wants to pursue a health profession, I found my experiences within my natural science and biomedical science courses really valuable. They've prepared me for the challenging content I've been exposed to in college and helped me see their greater applications beyond the pages of the textbook. I also really enjoyed getting to design and teach a health education curriculum to Breakthrough Miami students. Learning how to break down advanced concepts in an approachable and interactive way for people of all ages is something super important in every academic field, especially medicine (it's actually something I talk a lot about in the book).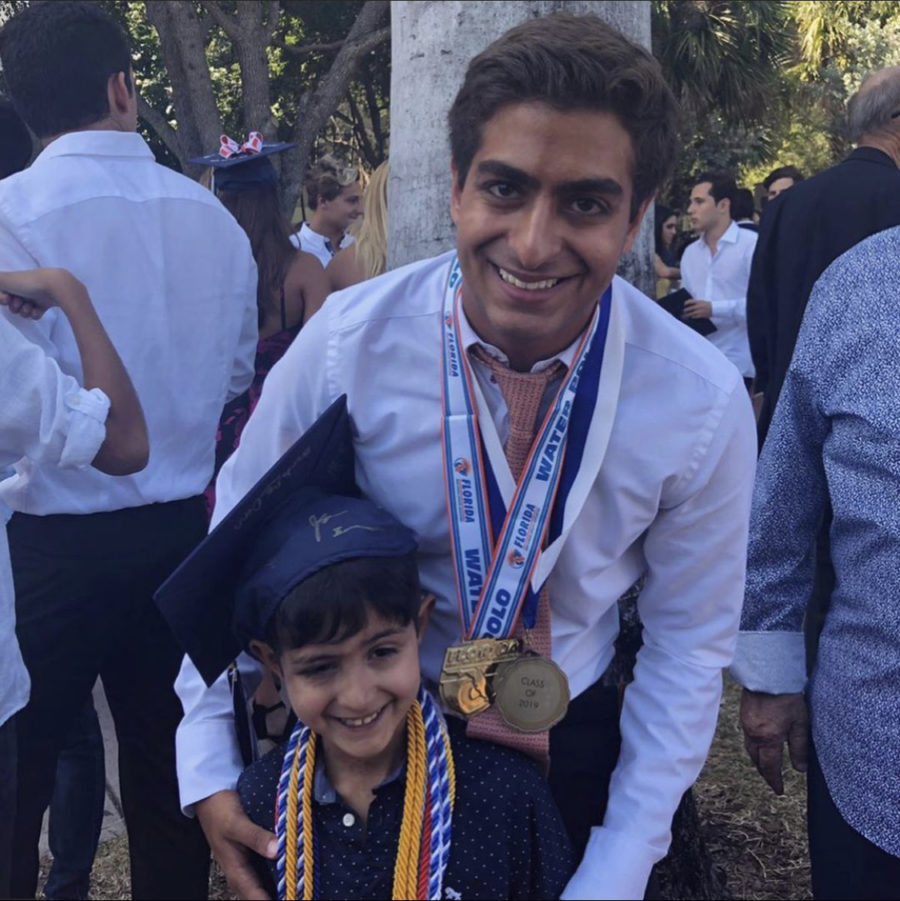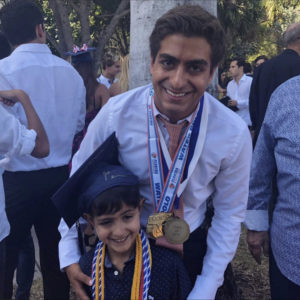 Q: Are there Gulliver teachers and/or coaches that you credit as having been a positive influence on you? 
A: I am truly grateful for all of the faculty and coaches I've had at Gulliver. They all truly challenged and supported me throughout the 12 years I spent at Gulliver and I've carried the lessons they've taught me throughout my career at Vanderbilt. I definitely have to give special shoutouts to the following:
The Gulliver Prep Science Department for supporting my intellectual curiosity and teaching me important lab skills, despite my two left feet.
My swimming and water polo coaches for teaching me drive and discipline that has been valuable in the pool, classroom, and beyond.
Mrs. Maria Gonzalez, my Middle School English teacher for instilling in me a love for literature and the written word.
Mrs. Elaine Costanzo, my fourth grade teacher at the then-South Miami Campus for seeing something in me early on, and motivating me to strive to achieve my greatest potential as a student to this day.
Q: What is one of your favorite Gulliver memories?
A: One of my favorite memories at Gulliver was definitely going to Universal Studios and Islands of Adventure for Grad Bash. It was a really great way to spend quality time with my close friends before senior year came to a close. I also really loved going to Mrs. Keepax's Biomedical Innovations class, as I loved learning about the design process and medical advancements. 
Q: As a Gulliver Prep alum, what college advice would you give to current students? 
A: I think the greatest advice for college would be to challenge yourself to explore things outside of your comfort zone, whether it be signing up for a new extracurricular, taking a class that seems interesting but kind of scary, or just striking up a conversation with the person sitting right next to you. Having been a Gulliver student for 12 years, I think I had developed an idea of who I was and who I was supposed to be based solely on my experiences in middle and high school. However, I find myself growing so much and learning so many new things about myself with every semester that passes in college. I think a big part of that has been a result of all of the new and unique experiences life at Vanderbilt has offered and me challenging myself to try new things. It's so important that you surround yourself with people who celebrate you for being your authentic self, but who also challenge you to grow and thrive. You might not find those people right away, but make sure you hold onto them when you do.