Home >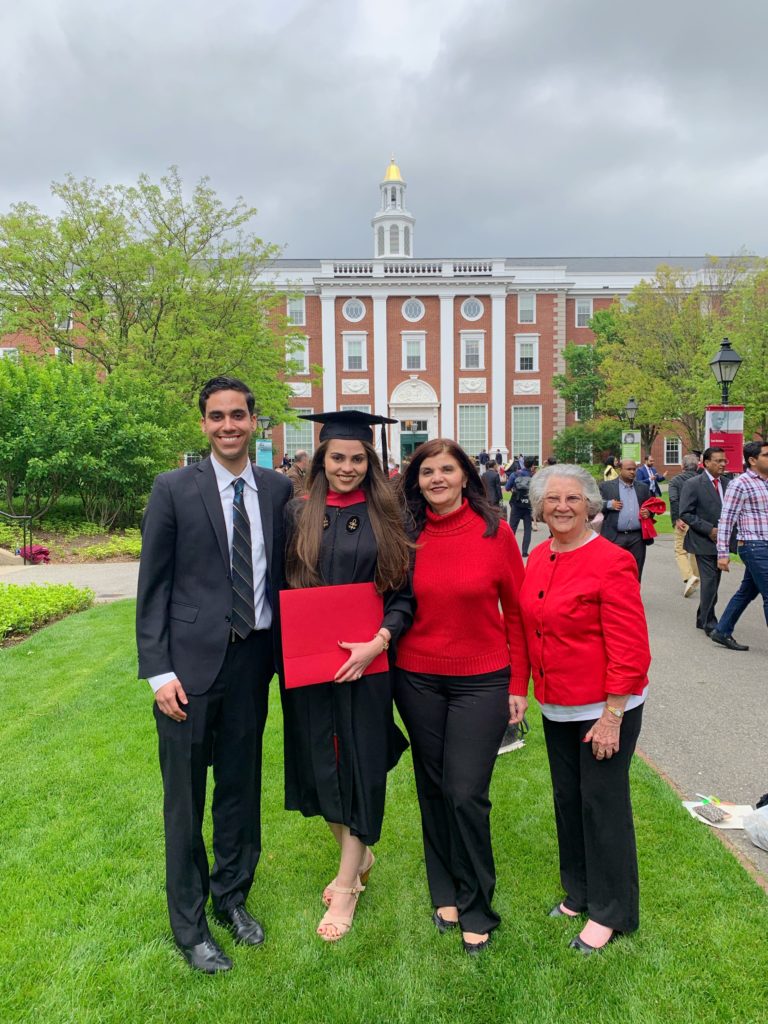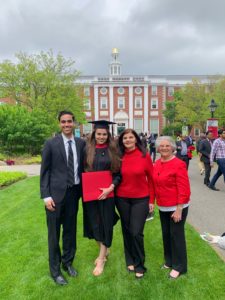 Forging her own path, Emily Martinez-Lanza '10 has turned her passion for traveling into a fruitful and fulfilling career in the cruise industry. Read on to learn about her inspiring career path, the skills she learned at Gulliver Prep that she still carries with her today, and more.
Q: What have you been up to since graduating from Gulliver Prep?
A: Since graduating from Gulliver in 2010, I lived in Boston and New York City until mid-2019 when I finally moved back to my beloved hometown. Since then, my husband and I have been focusing on our careers and spending lots of time with our family.
Q: What was your career path like, and what do you like most about the work you are doing? 
A: I'm currently the Director of Experience Intelligence & Strategy at Carnival Corporation's Global Experience & Innovation (GXI) team. Traveling has always been a passion of mine and I grew up cruising very frequently with my family. However, I did not begin my career in the travel industry. 
After Harvard undergrad, I started my career in investment banking at J.P. Morgan. I feel that my years there were the perfect introduction to finance and business, and also allowed me to forge strong relationships with like-minded young professionals, as well as mentors. I transitioned to private equity at Bain Capital with the goals of getting exposure to a broader set of industries, learning more about how to make investment decisions, and working closely with management teams. I loved my years at Bain Capital, but realized that – rather than work with management teams as an investor – I wanted to actually work within a management team at a company I was truly passionate about. This led me to pursue my MBA at Harvard Business School while forging a path into the cruise industry, which I was very passionate about and happened to also be heavily based in my hometown! I sought out the GXI team at Carnival because the work they were doing absolutely fascinated me. I wanted to be part of the world's largest leisure travel company with a large portfolio of nine cruise lines, and specifically was inspired by the game-changing guest experience innovations that the GXI team was building and bringing to my favorite form of travel. I managed to speak to leaders at the team, worked with them to define how I could add value, and ultimately joined them full-time in 2019. I love the people I work with and enjoy being part of an industry I have a real passion for.
Q: What did you learn during your time at Gulliver Prep that you feel was helpful in your career?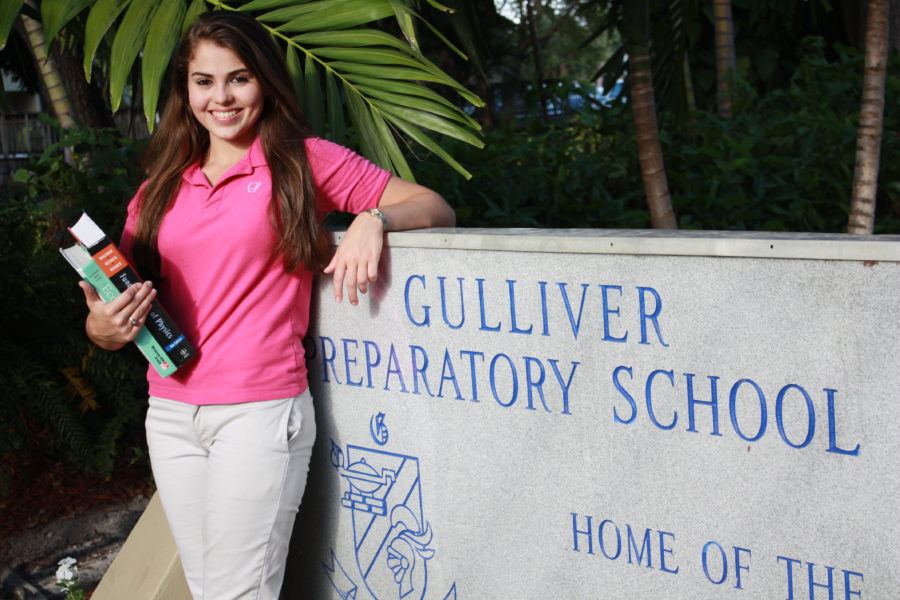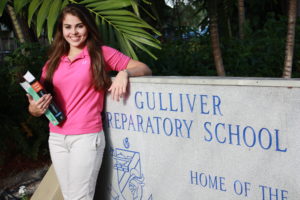 A: Juggling! And I mean that in the figurative sense, although knowing Gulliver I'm sure there's a way to learn actual juggling at a school that has so many offerings! But, in my case, Gulliver is where I first learned how to juggle many competing priorities and aspirations. As a Gulliver lifer, I always felt that there were limitless opportunities to get involved in an enormous array of academic subjects, extracurricular activities, clubs, arts, sports, service initiatives – you name it. And in the rare cases where your interest was not already well-covered by the existing offerings at the school, there was even the opportunity to start something new (something I actually did during high school). 
While it is rare and quite special to have so many options, it's also tempting to get spread thin across far too many efforts. During my time at Gulliver, I learned to prioritize what was most important to me and dive deep into those areas. I also learned to balance and juggle all the competing tasks and timelines across those areas. These have been critical skills throughout my career, and I'm grateful that Gulliver gave me this experience at an early age.
Q: What has been one of your proudest moments thus far in your career?
A: I knowingly made a non-traditional career move to follow a great passion of mine. This can be difficult and tricky to do, especially when your peers may not fully understand why the passion is so important to you or why you would set aside a traditional path that is already going well for you. Since it was not a standard path to switch from finance to cruising, I carved my own path and worked to craft a role for myself within my dream team. There is often a lot of pressure to stay within defined paths, but I am proud of myself for sticking to my passion and making it a reality. Shortly after my transition, the cruise industry appeared in countless headlines due to the pandemic. It's been a difficult time for everyone, but I feel very fortunate that my organization's leaders supported me, recognized my efforts, and allowed my responsibilities to grow during the past several years. While my journey might seem objectively nontraditional, each part of my career has been a necessary stepping stone to get me where I am today, and I'm proud to have followed my own unique path.
Q: Is there a Gulliver teacher that you credit as having been a positive influence on you?
A: Mrs. Maria Gonzalez has been a positive influence on me since the moment I set foot into her eighth grade English class. She fosters in students the kind of deep reflection and analysis that is not only useful in literature, but also in every aspect of life. Her doors are always open – before class, after class, and long after graduation. To this day, we keep in touch – she even came to my wedding! She is a wonderful, wise, and caring mentor and I encourage every student to have at least one conversation with her before graduating from Gulliver!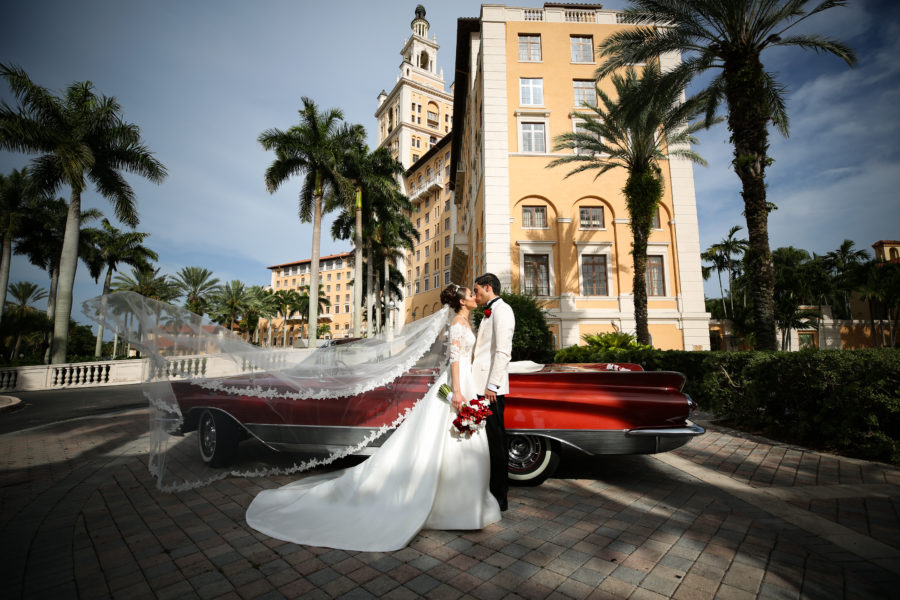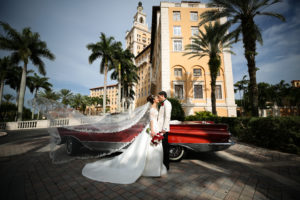 Q: What is one of your favorite memories from your time at Gulliver Prep?
A: One of my favorite memories from my time at Gulliver is the eighth grade trip to Washington D.C. Exploring our nation's capital while bonding with your closest friends is such a fun and unforgettable experience.
Q: As a Gulliver Prep alum, what advice would you give to current students?
A: Use your time at Gulliver to explore many areas that interest you, but remember to prioritize those that maximize your sense of meaning, joy, and fulfillment. Also, make sure to prioritize the experiences that will help you foster meaningful relationships with others. Throughout life, it's the people you're around every day that make all the difference! Once you leave for college and beyond, these experiences and relationships can serve as pillars in the future you are trying to build. Remember to follow your own path, not someone else's. Let those experiences that have given you joy and fulfillment from a young age guide you in crafting your life intentionally, instead of falling into a more traditional path that may simply not be right for you.