Home >
Meet Eddie Stephens '89, Gulliver Prep alumnus and Board Certified Marital & Family Law Attorney in Palm Beach, FL. Read on to learn more about his career path, how his time at Gulliver Prep made an impact on his life, the faculty members that supported him, and more.
What are you up to these days?
I am a Board Certified Marital & Family Law Attorney in Palm Beach, FL. I am also a published author and serve as the Vice Chair of the Board of Directors for the Center for Child Counseling and on the Board of Governors of Leadership Palm Beach County. I am married to Jacquie and have two adult children Christopher (working on his Master's degree at UCF) and Christopher (Undergrad at UCF). I recently started Jiu Jitsu which was an extreme challenge starting such a physical sport at the age of 50. My last visit to campus was in 2020 when I was asked to speak during a panel as part of the kick-off for Gulliver's Community Outreach Raider Experience (C.O.R.E.) program.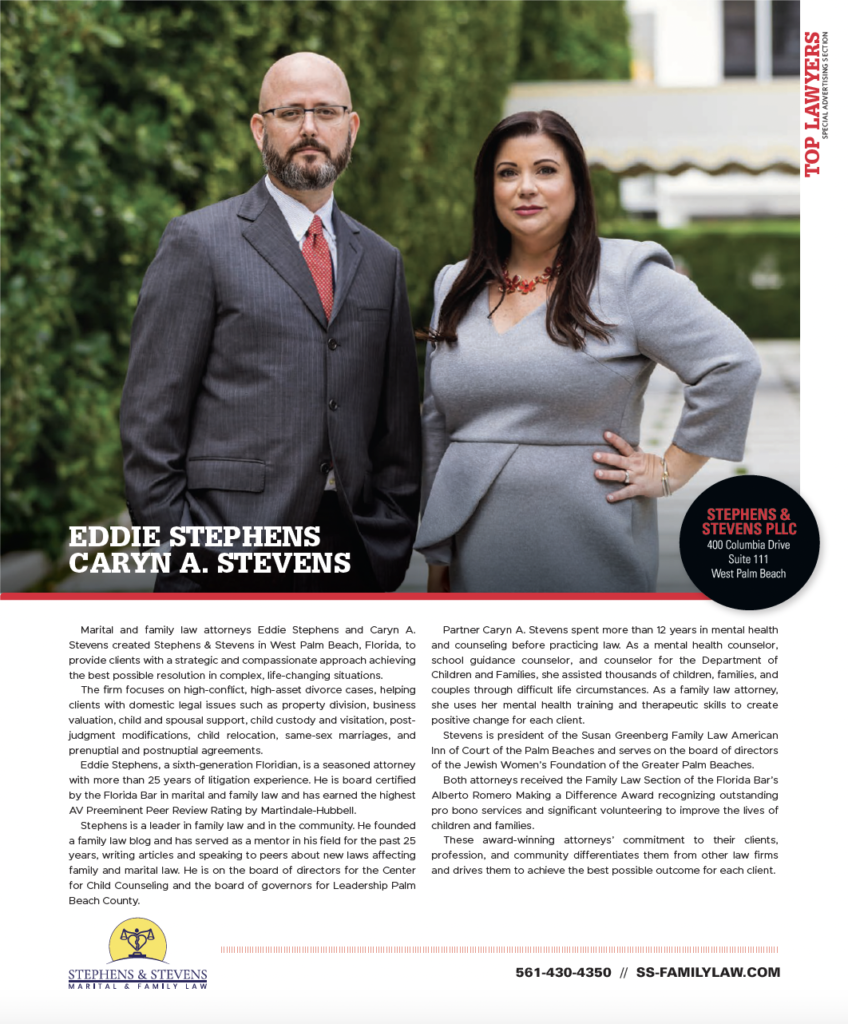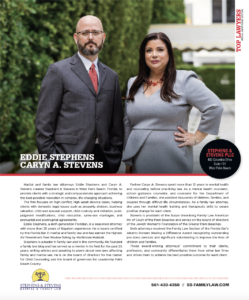 You were recently nominated for Volunteer of the Year for Nonprofits First "Hat's Off Nonprofit Awards". What do you like about the work you are doing now?
I survived a traumatic childhood. My mother passed away when I was in 11th grade at Gulliver. Fortunately, I was resilient enough to end up leading a functional life. That took a lot of work. I now give a lot of time, and raise a lot of money for charities that help children. The Center for Child Counseling serves the most vulnerable children in our community. They are also creating a trauma-informed community. I do a lot of public speaking to raise awareness (and funds) for the cause.
Is there anything you learned during your time at Gulliver Prep that you feel was helpful in your career?
I was a theater geek (International Society of Thespians) and spent 4 years having Drama as an elective. While I would have loved to have gone on to be an aspiring actor, I lacked the talent to be great. Public speaking, and being comfortable in front of a crowd are invaluable assets as a board-certified litigation attorney.
What experiences did you have at Gulliver that helped prepare you for college and beyond?
After losing my mom, it was really the Gulliver community that prepared me for and helped get me into college. Gulliver guidance counselor Julie Gottlieb would take me to school every day. Other teachers took a special interest in me. It definitely took a village to help me get through this period of my life. Mrs. K. was strict, but she was predictable and steady. I lacked this at home. I spent a lot of time in her office and she left an impression. She also gave me a moral compass, that I would not have otherwise had it not been for the frequent visits to her office. Interestingly enough, I went from a C-D student to receiving straight A's after I lost my mom. Had it not been for the Gulliver community helping me and being there for me, I would be lost.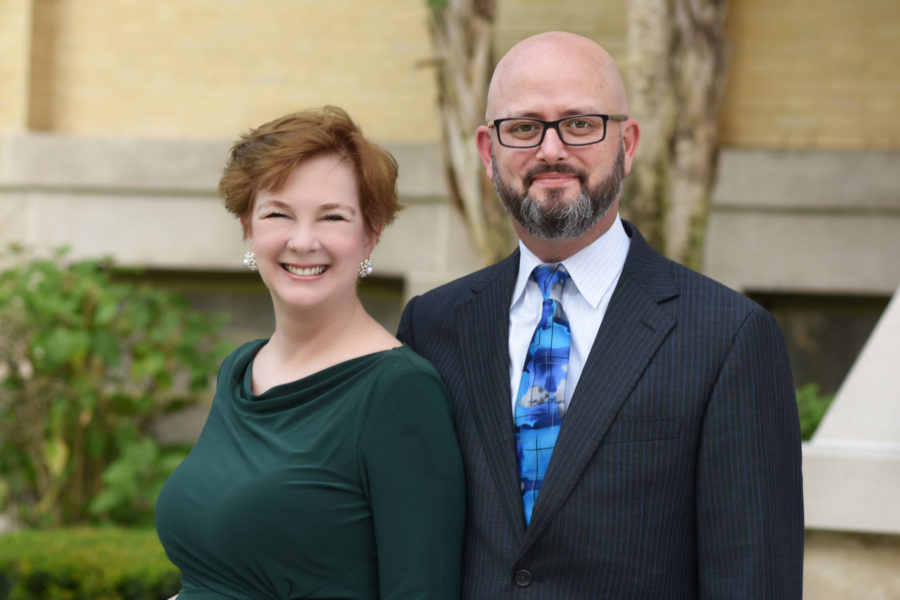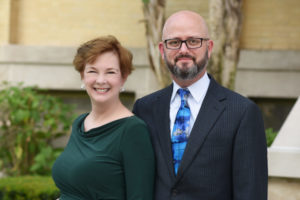 Are there any Gulliver teachers whom you credit as having positively influenced you?
Mrs. Julie Clegg (now known as Julie Armentrout-Peterson), Former Drama Faculty
After my mom died, she let me direct a play for the drama program that I wrote. This had a profound impact on my self-image and confidence. She believed in me at a time, I didn't even believe in myself. This past year I was selected by USA Today and the Palm Beach Post to participate in "Project Storytellers" where I crafted an 8-minute story that honors Ms. Julie's impact on my trajectory. The Center for Child Counseling also made a little video about the impact Mrs. Julie had on me during a very turbulent time.
What is one of your favorite memories from your time at Gulliver Prep?
I attended Gulliver from 7-12th grade. I made some incredible relationships, not just with students. I still keep up with some of my teachers. Growing up in an unstable world, Gulliver provided me with much-needed stability that somehow kept me balanced despite the chaos at home.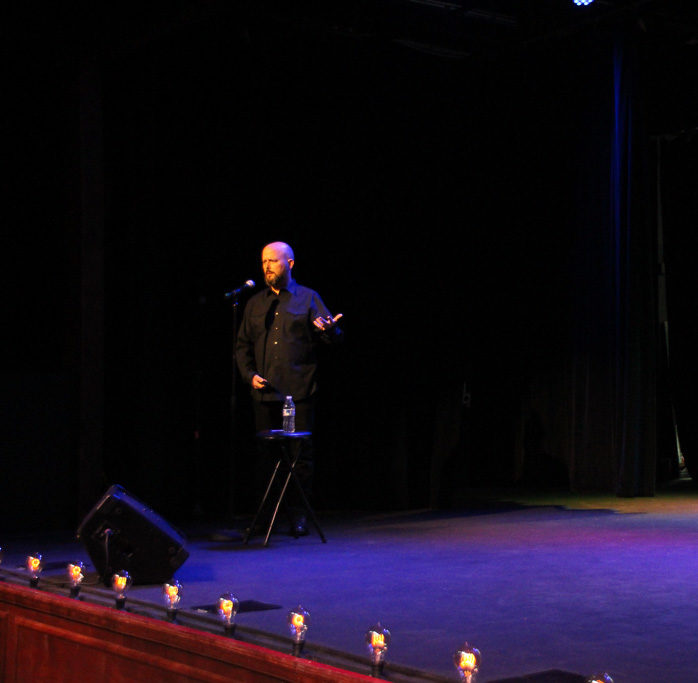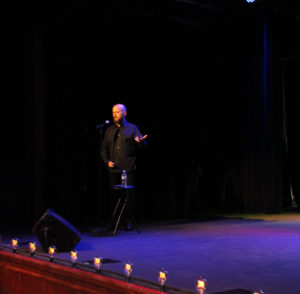 What has been one of your proudest moments personally and/or professionally?
Personally: Breaking the inter-generational cycle of substance abuse and maintaining a loving relationship with my wife, Jacquie, and producing two functional children, Christopher and Matthew. Professionally: Being the best at what I do. Helping other people overcome the traumatic situations they are stuck in.
As a Gulliver Prep alumnus, what advice would you give to current students?
I hated asking for help. It was something I resisted. However, during High School, I needed it. And when I finally asked, the Gulliver Community was there to support me. So… Don't be afraid to ask for help when needed. If you are in a position to help, do that too!