Home >
We recently caught up with international dance champion, Ashley Sanchez '13. Read on to learn more about her career as a professional dancer, the Gulliver faculty that have positively influenced her, advice to current students, and more!
What are you up to these days?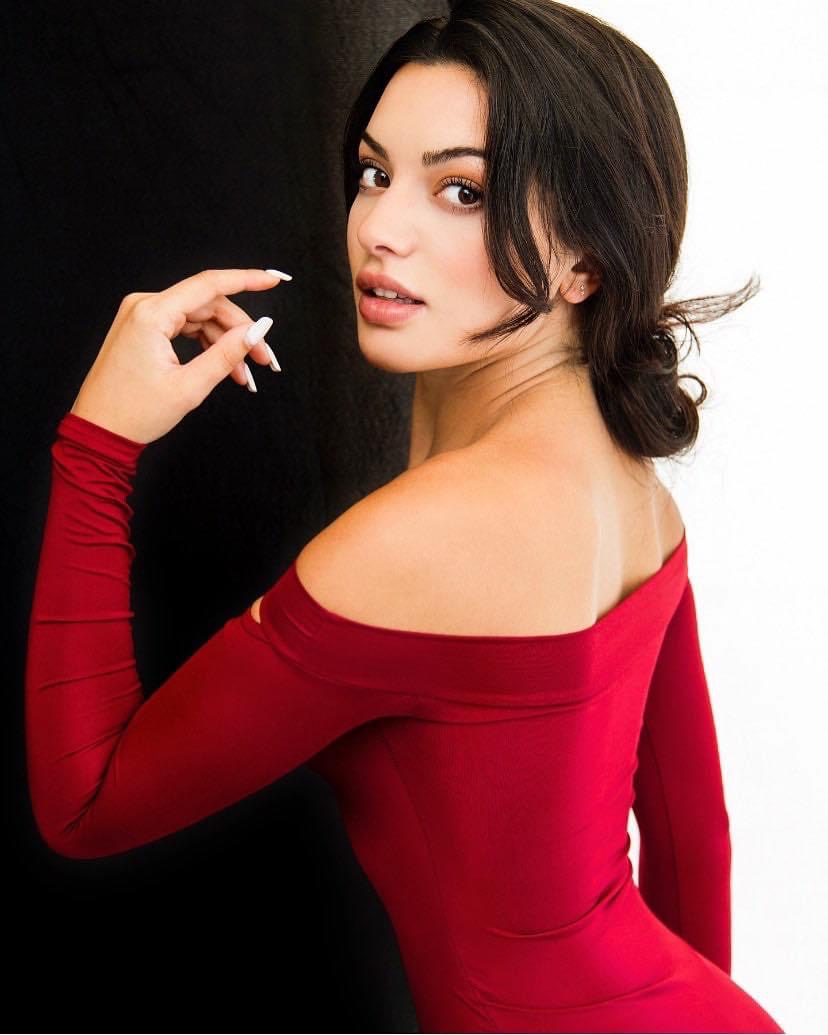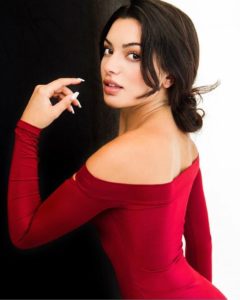 These days have been full of tremendous self-growth and adventure! I am currently in the process of opening my very own ballroom dance studio in South Miami – it's actually two minutes away from the Upper School (formerly known as the Prep). I would like to encourage you all to please pass by, say hello, and explore our grand opening introductory offers. It's never too late to start dancing and enhancing your life! Aside from this new project, I am also touring the United States teaching and choreographing at one of the nation's largest dance conventions as their ballroom dance master teacher. At these events, I get the opportunity of educating dancers from 5-18 years old and inspire them to pursue their dreams – just as I did!
What do you like about the work you are doing now? Describe your career path.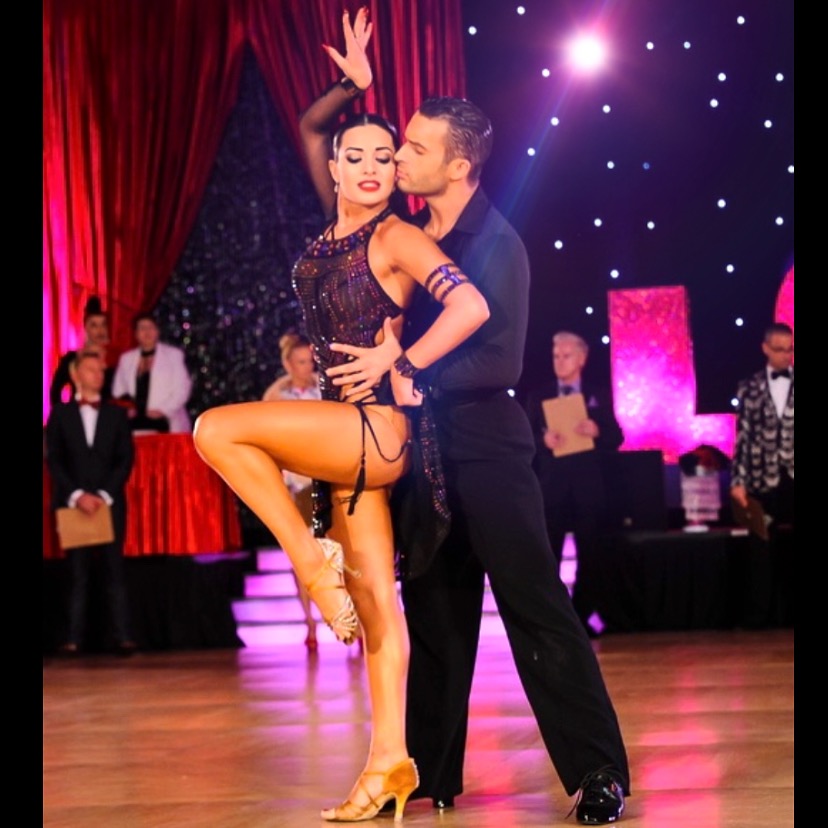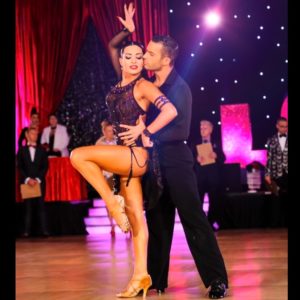 I am honored to be in a position where I can positively impact others' lives through the art of dance. As a professional Ballroom dance instructor and performer, I am able to share my love and passion for dance with people of all ages and levels and influence their life in the most magical way! The social, mental, and physical benefits of ballroom dancing are limitless and I strive to encourage others to get up, start moving, and prioritize their health and well-being while doing something new and fun!
Is there anything you learned during your time at Gulliver Prep that you feel was helpful in your life after Gulliver?
Definitely, my time management skills! Being a student-athlete and trying to maintain a high GPA is a huge challenge in itself. I feel that without the proper discipline needed to manage my time efficiently, I wouldn't have been able to keep up with my leadership role as dance team captain, my involvement in multiple school clubs, my competitive ballroom dance career, teaching at several local dance studios, mountains of homework, and all the other exciting things that come with growing up.
Are there any Gulliver teachers or coaches you credit as having positively influenced you?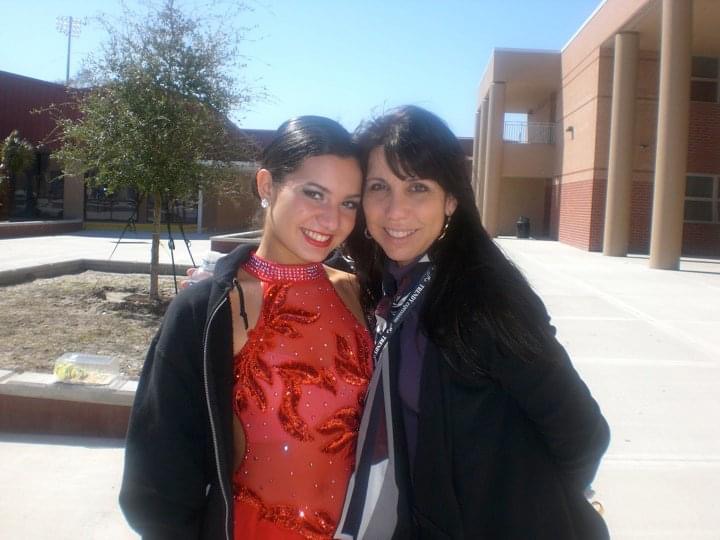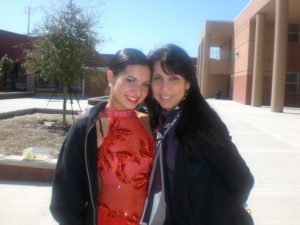 I am forever grateful to all of my Gulliver teachers and staff who enriched my life in several different ways during my 4 years at the Prep. I must mention one teacher in particular who has left an everlasting mark on my heart and my career and that is Ms. Gerri Barreras (Gulliver Prep performing arts chair and dance director). She truly gave me wings to fly and always encouraged my wildest dreams (even when they seemed so far out of reach and unattainable). I credit Ms. Gerri for influencing me to pursue a career on television as I have now appeared on TV shows such as FOX's "So You Think You Can Dance" and most recently 4 seasons on Univision's version of Dancing with the Stars called "Mira Quien Baila" as a pro dancer and choreographer. I knew at a very young age that I wanted to pursue a career in the arts and she wholeheartedly supported me and gave me all the tools I needed to succeed and achieve countless goals. I am also extremely grateful to her for giving me several opportunities after graduating to teach and choreograph competition routines for the Gulliver Prep Dance team and lead them to multiple victories. If you're reading this – THANK YOU!
What is one of your favorite memories from your time at Gulliver Prep?
I have too many incredible memories to share! I always say that if I could go back and do high school all over again, I would! If I had to choose one specific memory from my time at Gulliver it would be auditioning for the dance program in front of Ms. Gerri and Ms. Bowen as an incoming freshman. I clearly remember them watching the Cha Cha solo that I had prepared and stating that I was the "star they had been waiting for". It still humbles me to think back to this day! I am forever grateful to both of them for seeing something special in me and for accepting me into the school and dance program!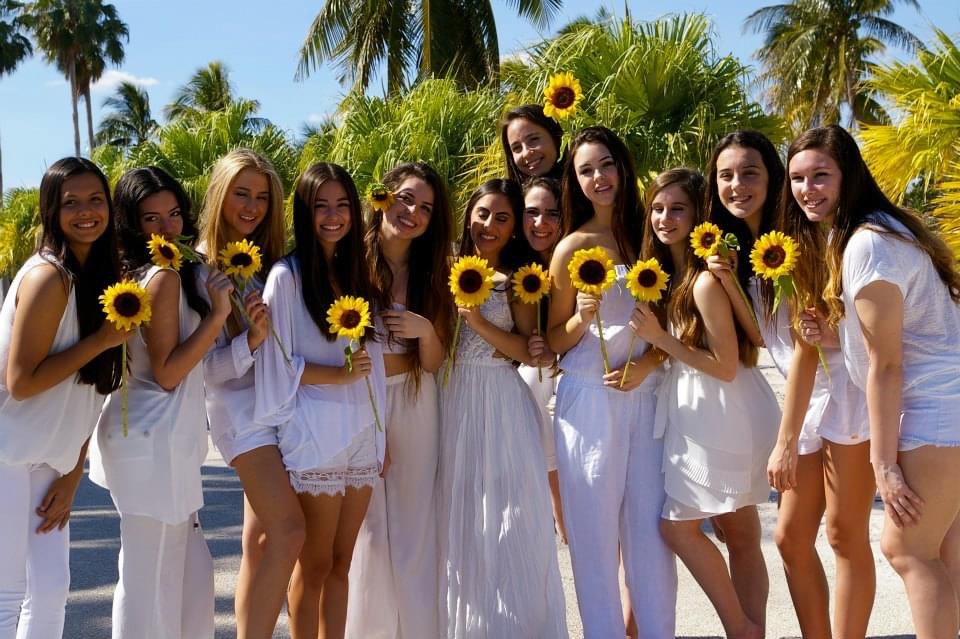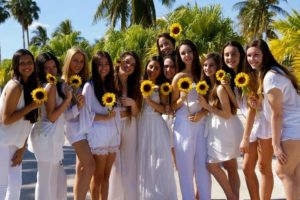 What has been one of your proudest moments?
I have proud moments each and every day of my life. I would not say that I view one particular moment over another since I have decided that with every positive decision that I make, each soul that I inspire, each day that I get to enjoy time with my beautiful family, and every moment that I am able to spread kindness, God's love and light into this world is a proud moment for me.
As a Gulliver Prep alum, what advice would you give to current students?
Simply slow down. As a society, we are always in such a rush to get somewhere and never fully accept that where we are in this moment is exactly where we are meant to be. My wish for current students is for them to focus their energy on living in the NOW and embracing all of the wonderful challenges and successes that this life has to offer.
Raider Rapid Fire!

A quote that motivates you: Philippians 4:13 "I can do all things through Christ who strengthens me". 
A song that you'll never get tired of hearing: Lionel Richie's "All Night Long" is my all-time FAVORITE song! As well as the song that my dad always sings to me -"You Are So Beautiful" by Joe Cocker. 
A food, restaurant, or meal that you're always in the mood for: Crema de Malanga! It's the Cuban in me!