Home >
What are you up to these days?
I am in my fourth year working for one of New Jersey's largest public utilities; this winter I moved from the corporate communications to the community relations department. While I continue to write and contribute to the company's social media platforms and take photos/videos of events, I am a lot more involved with local nonprofits with my new role. I get to be out in the communities we serve on a weekly basis since I now run our corporate volunteerism projects — from the larger-scale events to the one-time, smaller activities. I even returned to my broadcasting roots this summer when I got to promote our charity partners on the Jersey Shore's largest radio station as part of our sponsorship of their Asbury Park Boardwalk Studio (so, 'spending the day at the beach' talking about amazing organizations making a difference in our region was the best gig ever!).
I am also very active civically and I am soon finishing my second year of a three-year term as an elected school board member in our town. We have 3,300 students, five schools, more than 600 staff members, and we have had to dramatically adjust budgets, communications, mindsets and daily operations while supporting our students and educators during a global pandemic.
Like many parents, our weekends seem to be all about sports for my daughter, who's on a travel soccer team … and hustling from one activity to the next with our son, too. I'm sure I'm not alone in feeling like a taxi-cab driver and secretary of my children's social lives! Oh … we just got a puppy a few weeks ago but thankfully she's been a good learner (though she's a sneaker-eater).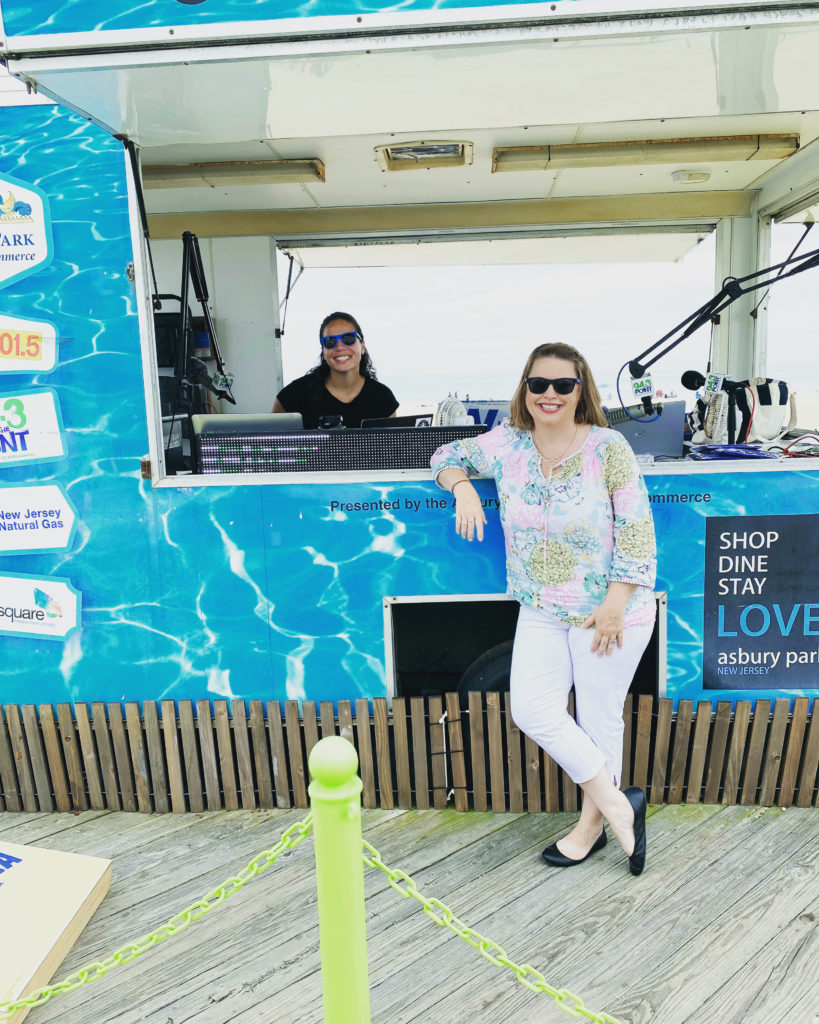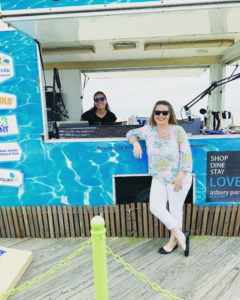 What do you like about the work you are doing now? Describe your career path.
Since my job responsibilities shifted this year, my new department is definitely a fun fit for me given my background — which first started in television news and transitioned to public relations. I never knew how much I missed being 'out and about' at work (since my PR responsibilities kept me often at the desk) — until I was driving all over the Garden State for appointments and events. It's been energizing to emerge from the pandemic and actually see people again! I probably will be doing less video editing in my new role, but I am not throwing out my lavaliere mic: I'll still record voice-overs for things like our company's energy assistance programs (which makes my kids chuckle when they hear 'mom's TV voice').
From the school board side of life, it's been challenging dealing with pandemic-related learning loss, state aid reduction (how to spend a major bump in temporary federal COVID funding) and making our budget fiscally responsible for taxpayers … but it's incredibly rewarding knowing I am making a difference and championing educational equity in our town. There have been many late nights in this 'volunteer' position (and more family takeout dinners than I'd like to admit!), but since I have kids ages 10.5 and 12, advocating to bring our students the best education and safest classrooms is worth it. Also, I am a big promoter of school happenings on social media — so I get to use my media background almost daily to highlight cool things going on in our district and to keep parents informed.
Is there anything you learned during your time at Gulliver Prep that you feel was helpful in your career?
Gulliver helped me stretch what I thought would be possible — and trust myself to try challenging things or enter stressful situations. Gulliver prepared me well for college with the rigorous academic offerings available when I went there (and 30 years later, I can only imagine all the cool classes and technological innovations students are learning about to make them true 21st-century learners). I don't think I was blindsided by the uncertainty of a university experience having been with Gulliver Schools since the 6th grade. The Prep — I can recognize now, later in life — was like its own college in a way! I think Gulliver also prepped (pun intended) kids for being active citizens in their community — even before this was 'a thing'. We were already global citizens — with an interest in so much more than our little part of Miami. With such a diverse student body, it also truly was like being part of a global campus … and it also forged life-long, amazing friendships with some incredible people I still call best friends. I'm grateful for these things.
What experiences did you have at Gulliver that helped prepare you for college and beyond?
Randomly choosing the newspaper class during my senior year at Gulliver kickstarted my journalism career. When I arrived at Tulane a week after Hurricane Andrew hit, I remember figuring out where the student-run paper was based and I went in person to ask the editor-in-chief if I could write a story. Within a year I was the News Editor … and solidified 'what I wanted to do when I grew up.'
Are there any Gulliver teachers or coaches you credit as having positively influenced you?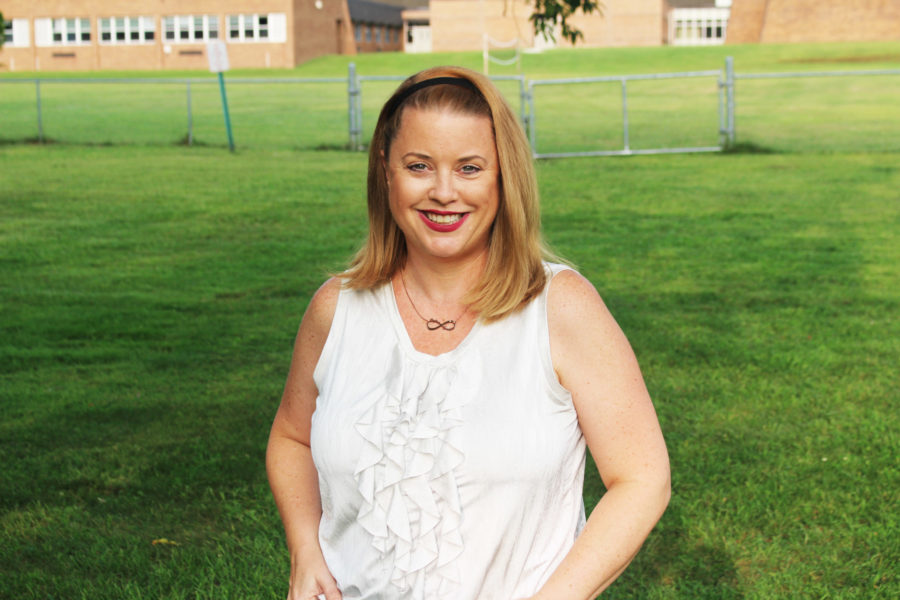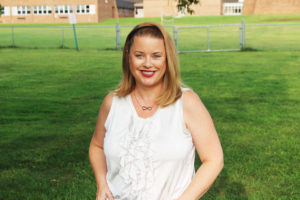 Well, in high school my career aspirations varied… I used to want to be a doctor (AP Bio w/Ms. Graham was the absolute BEST!), and then a lawyer (Humanities with Mr. Hernandez really got us to think critically but with a conscience). I do think Ms. Hinde and the several history classes I took at the prep with her (she was a literal walking encyclopedia!) helped sustain my love of learning and random facts. And way back in 6th grade, Mr. Knighton was one of my favorite teachers!
What is one of your favorite memories from your time at Gulliver Prep?
There are many — but first off the brain is this one: I can't fathom what it's like to be a teen with daily (hourly?) access to SnapChat and TikTok, but since we had to entertain ourselves differently back then … helping create a couple fake/satirical newspapers during senior year (with some never-to-reveal classmates!) was certainly fun! (Does anyone remember the publication's name? I literally cannot recall!)
What has been one of your proudest moments personally and/or professionally?
Besides my kids (they paid me to say that), I used to think being a reporter in Philadelphia was a pretty cool gig, but I'm super proud of receiving 8,700 votes in town, the largest in school board history — in my first-ever election. I'm honored people have faith in me to help make our schools awesome.
As a Gulliver Prep alum, what advice would you give to current students?
Try things. Do the uncomfortable. You CAN DO hard things.