Home >
We recently caught up with Adam Steckley '89. Read on to learn more about the nonprofit program he and a fellow alumnus co-founded, how he's stayed connected with his former classmates, some of his favorite memories from his time at Gulliver, and more!
What are you up to these days? Tell us about your involvement with Blue Scholars Initiative.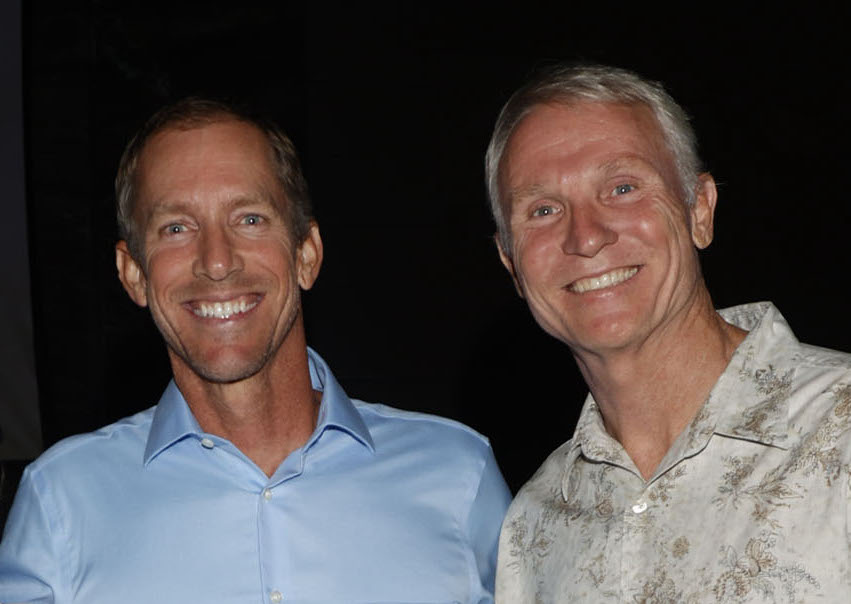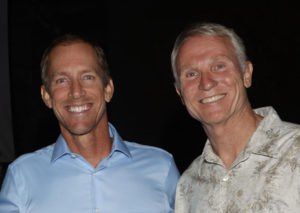 These days I often feel like I'm a slave to my computer, but as the Co-Director of a young nonprofit, it's just part of the territory. In 2019, with my Gulliver classmate, Doug Brown ('89), I co-founded Blue Scholars Initiative, a free marine science education program modeled after O'Neill Sea Odyssey (OSO) in Santa Cruz, CA. Prior to returning to Miami from Santa Cruz, I worked with OSO for 13 years as their Operations Coordinator and Senior Deckhand. There, Monterey Bay was our living classroom. Here, Biscayne Bay and the Everglades watershed is the natural platform where Blue Scholars facilitates a meaningful and transformative learning experience through a 4-part series of virtual, on-the-water, and in-school programming. To date, we have provided more than 4,500 unique experiences, 77% of which served students attending Title 1 schools. With the impact of the global pandemic, Blue Scholars survived (and thrived) as a result of the committed efforts of the Blue Scholars Team that includes Co-Director, Meredith Bass, as well as through the philanthropic support of our family of donors, board members, and partner organizations. Beginning in December 2020, we developed both a virtual outreach campaign called "The 12 Days of Biscayne Bay" and our first community event, the Biscayne Bay Experience. Both continue today and are just one of the four community events we host annually in April, June, September, and December. All center around protecting the watershed, the bay, and the ocean and help to raise awareness by energizing the community through physical engagement and volunteer impact. They're fun for the whole family so I encourage everyone to join us!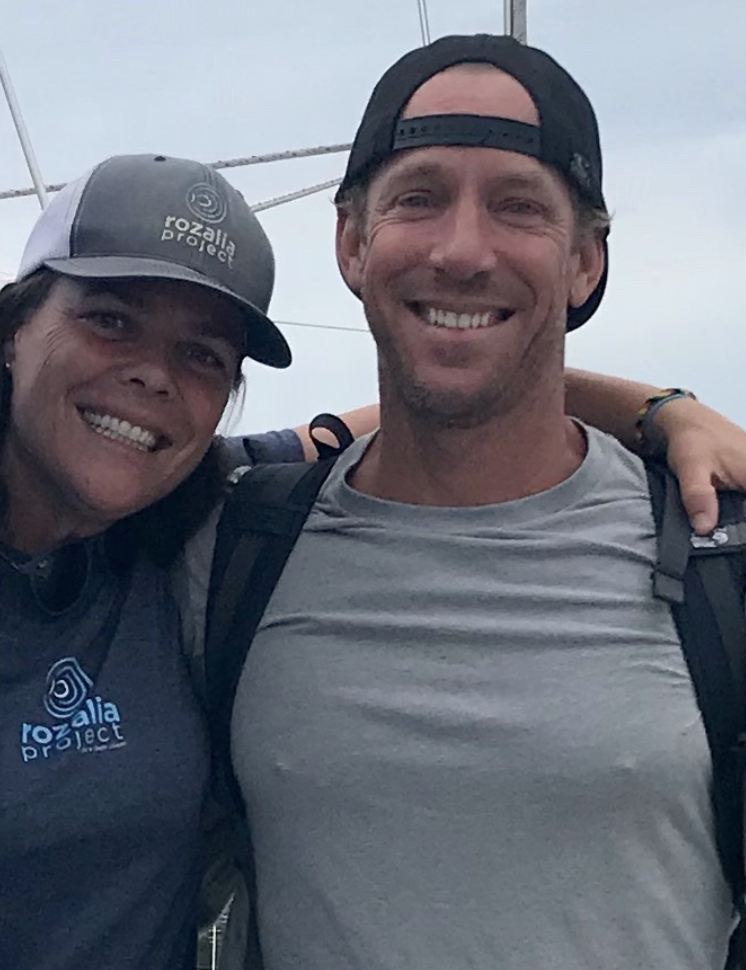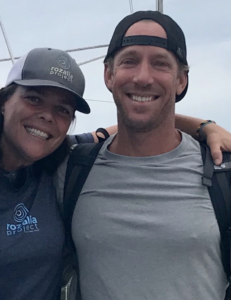 How are you connected with other alumni?
Given that Doug and I co-founded Blue Scholars, it was only natural to get our friends involved, many of whom are also Gulliver alumni. Initially, we received guidance from Ashley Sullivan ('91) who is the Executive Director of Rozalia Project for a Clean Ocean. She continues to be involved, along with Craig Schmidt ('89), on our Advisory Board, and serving as Secretary on our Board of Directors is Alan Brown ('89). Staunch alumni support for Blue Scholars also comes from Cristina & Matt Sullivan ('88), Jennifer & Matt Ruel ('89), Leslie & Aabad Melwani ('97), Kara & Drew Moss ('89), Graham Hooper ('91), Bubba & Lani Kahn-Drody ('90), Andres Avello ('08), Cristina & Sal Hazday ('89), Suzanna & Matt Steckley ('85), Marialana & Mark Weitzel ('85), Bianca & Maurice Gabay ('89), Rafaella Mollo & Fernando de la Hoz ('89) and Lourdes & Ted Fisher ('88). I'm truly grateful for the support from my old classmates and from the entire Gulliver Community, both past and present.
What experiences did you have at Gulliver that helped prepare you for college and beyond or even this program?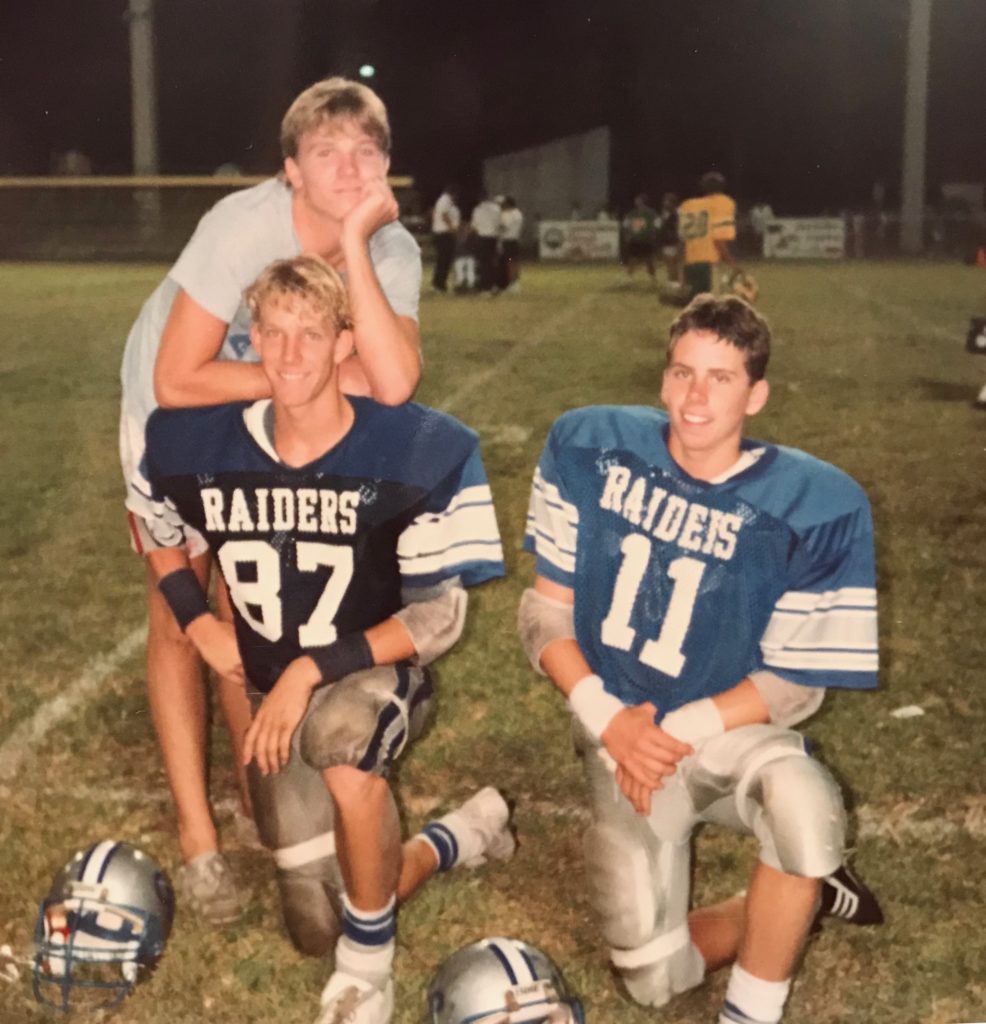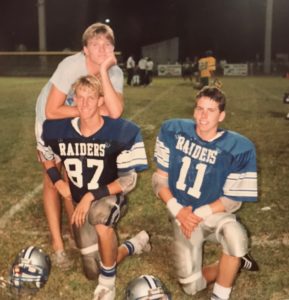 It seems crazy to think that my formal schooling took place over half a lifetime ago but my experiences as a student-athlete at Gulliver were certainly some of the most impactful. I was fortunate to have both teachers and teammates who helped me to be the best version of myself, supporting my collective efforts but also challenging me to go beyond my own personal limitations. Having transferred to Gulliver my sophomore year, I felt a bit like an outlier (mostly in my own mind) but the friendships and bonds that I made then are still strong today. Plus my family name had a solid reputation thanks to my older brother, Matt ('85), and my dad and his business, Steckley Photography, so that gave me a leg up, too.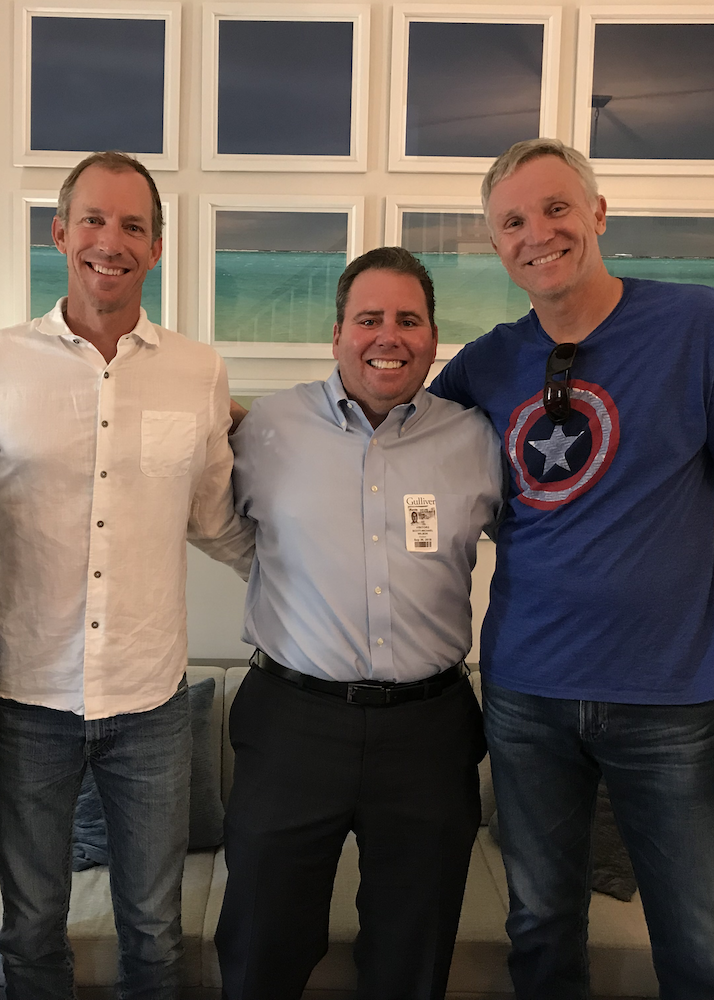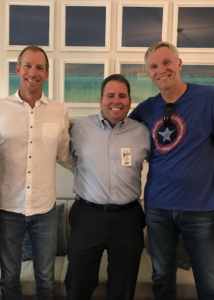 Are there any Gulliver teachers or coaches that you credit as having been a positive influence on you?
For me, numbers and calculations made sense so Math was fun and relatively easy whereas English was quite the opposite. Reading and writing were daunting for me, to say the least, but thanks to my English teachers, Mrs. Crowder and Mr. Woodbury, I received the attention that helped me to succeed. While still challenging on some levels, I credit them (and my mom) for believing in me and never giving up.
What is one of your favorite memories from your time at Gulliver Prep?
Having been a part of the district champion basketball team my senior year, many of my fondest memories are of the fun and camaraderie I had with my teammates. It didn't hurt that we had a winning season but the spirit and energy that we shared were equally shared by our family members, and that collective joy… well, it doesn't get much better than that.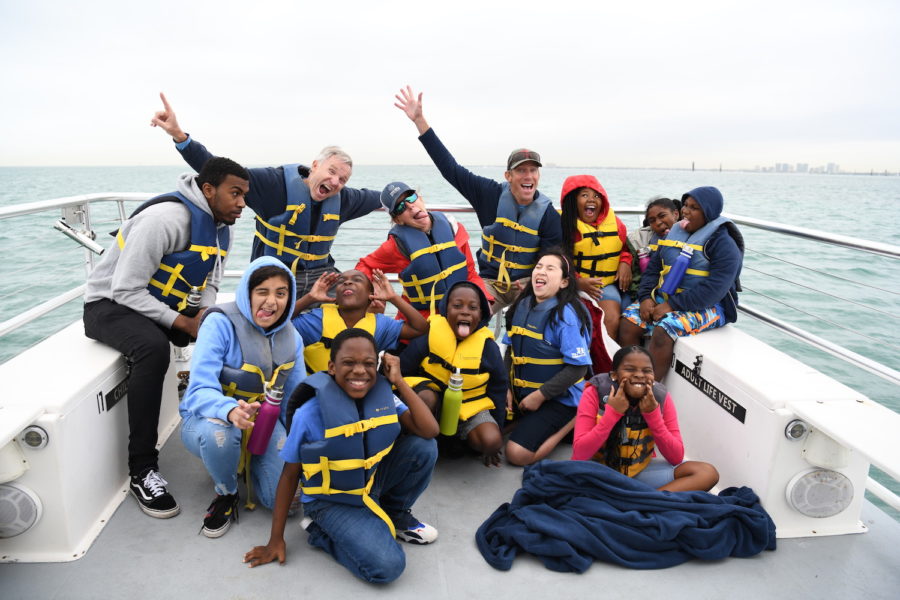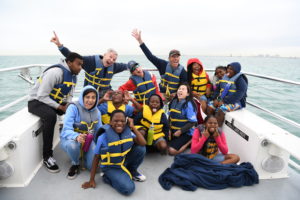 As a Gulliver Prep alum, what advice would you give to current students?
My advice to both Gulliver students and our Blue Scholars is to "Keep It Real!" There is so much superficial nonsense in the world today, much of it targeted at young people, that only leads to a more disconnected and more thoughtless society. Be authentic, respect everyone and everything, and take responsibility for your actions, no matter how insignificant they may seem. The life experiences that we have and the personal connections that we make are truly what matters most. They shape our being and move with us wherever we go.
Join the Blue Scholars at their Biscayne Bay Experience and Celebration on December 10, 2022. Click here to register.