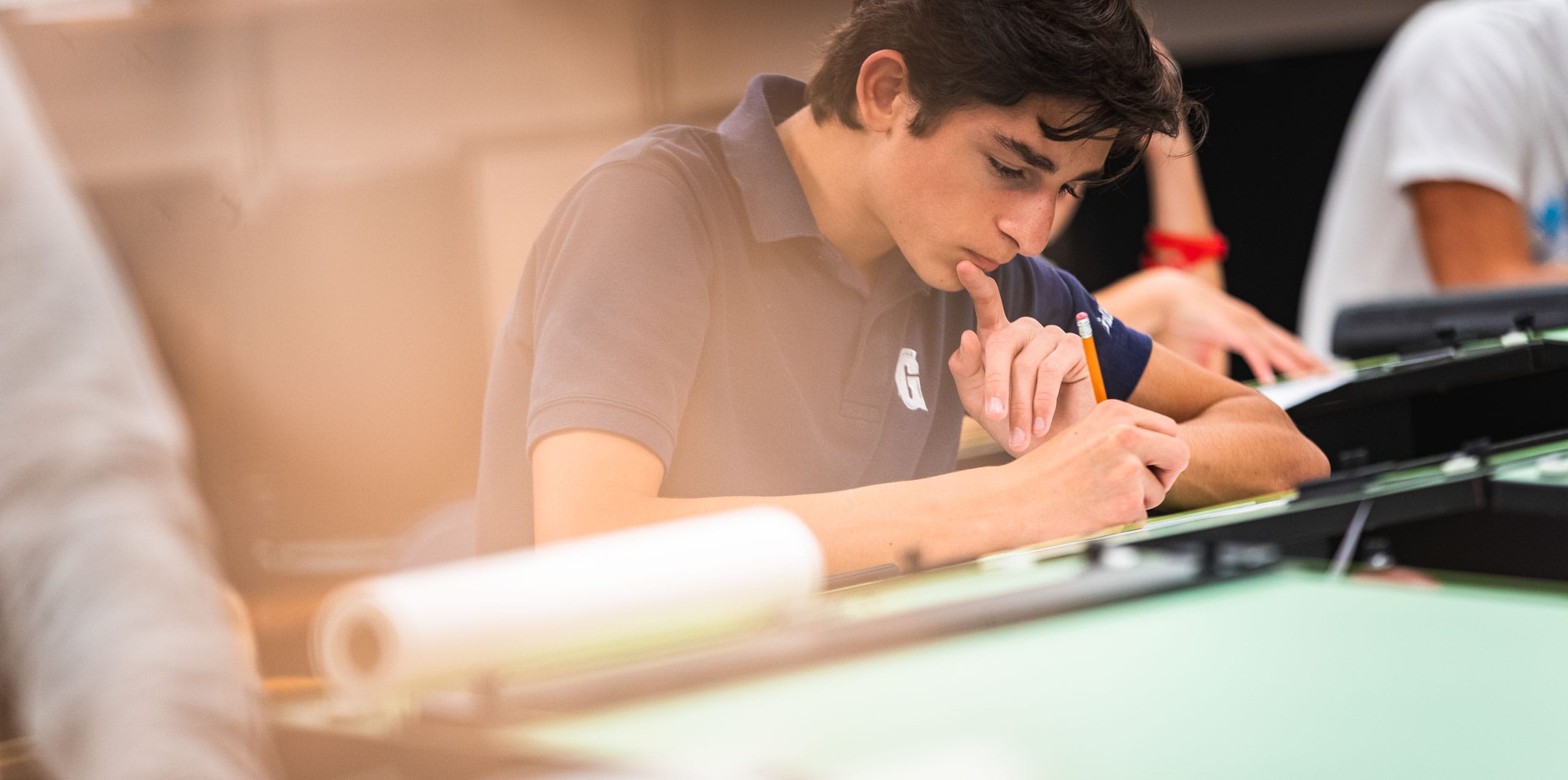 Academic Achievement Program
Academic Achievement Program
The transition to Gulliver involves a highly personalized placement process, carefully designed to find each student's optimal environment, monitor progress, and ensure that they have the necessary support to achieve their academic goals.
Our Academic Achievement Program (AAP) effectively supports students who are on or above grade level and can navigate Gulliver's rigorous college prep curriculum. Faculty members blend traditional and innovative approaches to develop skills and mindsets, enable students to become strong critical thinkers, problem solvers, and independent learners, and inspire and empower students to reach their fullest potential.
The hallmark of AAP is the focus placed on organization, time management, and study strategies. These skills give students the opportunity to develop a better understanding of themselves and to develop their own personal approach to studying and learning in a way that best suits them.
Students enjoy smaller class sizes taught by skilled faculty, who encourage and inspire students to love learning and achieve their personal best.
The close, supportive relationships that students develop with faculty members and counselors in this small environment foster resilience and enhance student well-being and achievement.
Additional academic support is offered to elevate the student experience.
The Academic Achievement Program (AAP) is offered for students in grades 5-12.