Home >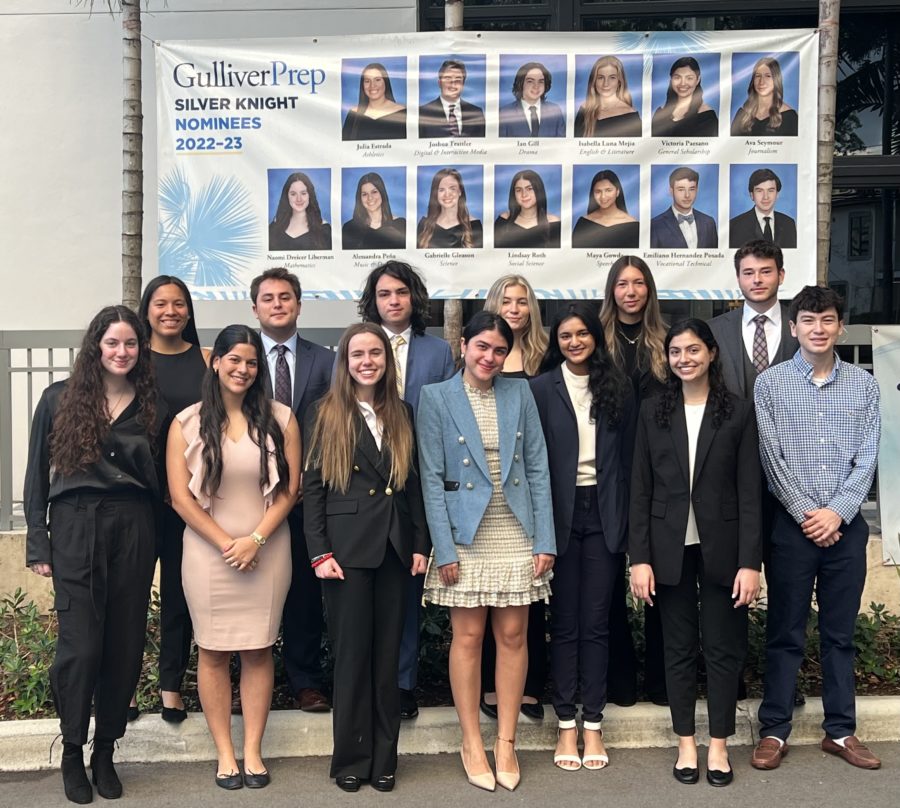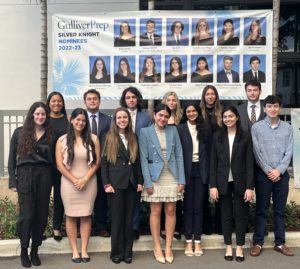 Gulliver Preparatory School is proud to announce its nominees for the 2022-23 Miami Herald/el Nuevo Herald Silver Knight Awards, one of the nation's most highly regarded student awards programs. This year, Gulliver boasts 13 candidates across a wide range of categories:
Athletics – Julia Estrada '23
Digital & Interactive Media – Joshua Trattler '23
Drama – Ian Gill '23
English & Literature – Isabella Luna Mejia '23
General Scholarship – Victoria Paesano '23
Journalism – Ava Seymour '23
Mathematics – Naomi Dreicer Liberman '23
Music & Dance – Alessandra Peña '23
Science – Gabrielle Gleason '23
Social Science – Lindsay Roth '23
Speech – Maya Gowda '23
Vocational Technical – Emiliano Hernandez Posada '23
World Languages – Thomas Suarez '23
Since 2011, four Gulliver students have been named Silver Knight Award winners in their respective categories, and 10 have earned Honorable Mention nods. Last year, Bella Peterson '22 was named winner of the English and Literature category and John Ryan Schappert '22 earned Honorable Mention honors for the Mathematics category. 
The Miami Herald/el Nuevo Herald Silver Knight Awards program recognizes outstanding students who have maintained their academics while unselfishly applying their special knowledge and talents to contribute significant service to their schools and communities. Nominees will be honored and winners will be announced at a ceremony held on Thursday, May 25, 2023.