Home >
Our 2023 Middle School sports teams have wrapped up the spring season, turning in excellent performances on the field and in the classroom. The combined team grade average for spring season teams was an incredible 91.60, led by the girls' track & field team (93.14) and the baseball team (92.10). In addition to these impressive academic achievements, the Raiders had great success in the South Florida Middle School Conference (SFMSC). Read on to learn more.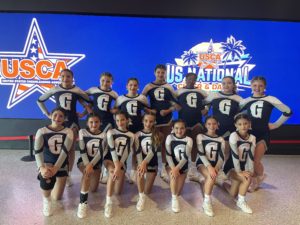 Cheerleading – U.S. NATIONAL CHEER & DANCE CHAMPIONS
Congratulations to our Middle School cheerleaders on winning the 2023 USCA National Cheer & Dance Championship in the Middle School non-tumbling category. On April 16, 2023, the cheer team competed against six teams at FLA Live Arena in Sunrise, FL. Led by Head Coach Alexandra Rodriguez, their hard work and dedication paid off, as the Raiders won a back-to-back national title with a score of 74.67 out of 75. The squad, led by captain Samiyah Causey, practiced hard and worked on their routine all season which definitely paid off. Go Raiders!
Girls' Tennis – CONFERENCE CHAMPIONS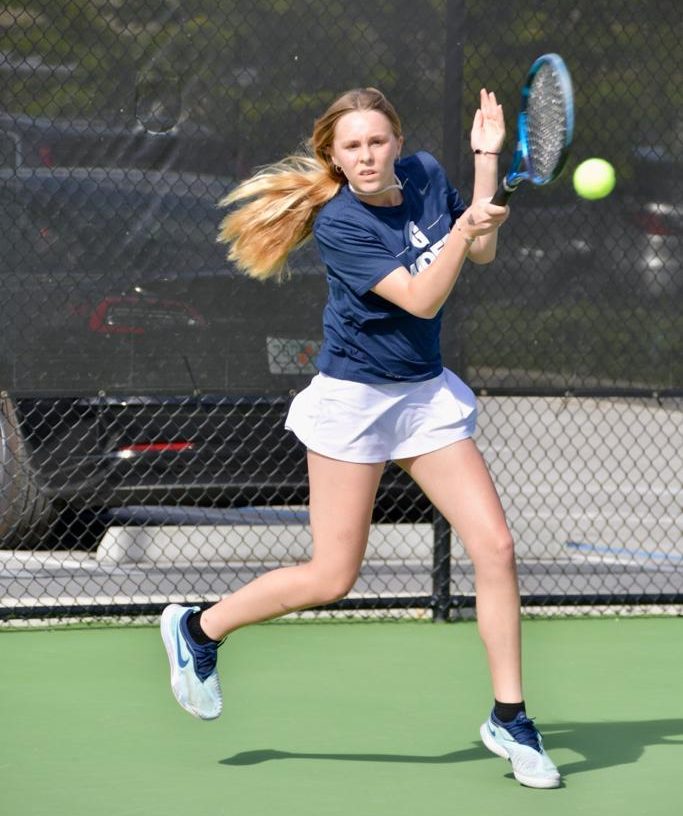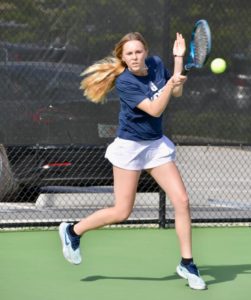 The girls' tennis team completed the season undefeated and as South Florida Middle School Conference Champions. This was a talented group of tennis players who practiced hard and were dedicated to the team. Their success is a tribute to their perseverance and commitment. The team consists of eighth graders Hanna Matuk, Valentina Gonzalez, Angelina Gouchee, and Sofia Schweers; seventh graders Valentina Donoso and Julia Kay; and sixth graders Siena Ringel, Juliette Le Bona, Araya Kaushal-Nagra, and Aisha Ahluwalia. Coach Mulligan is really proud of these student-athletes and can't wait for next season!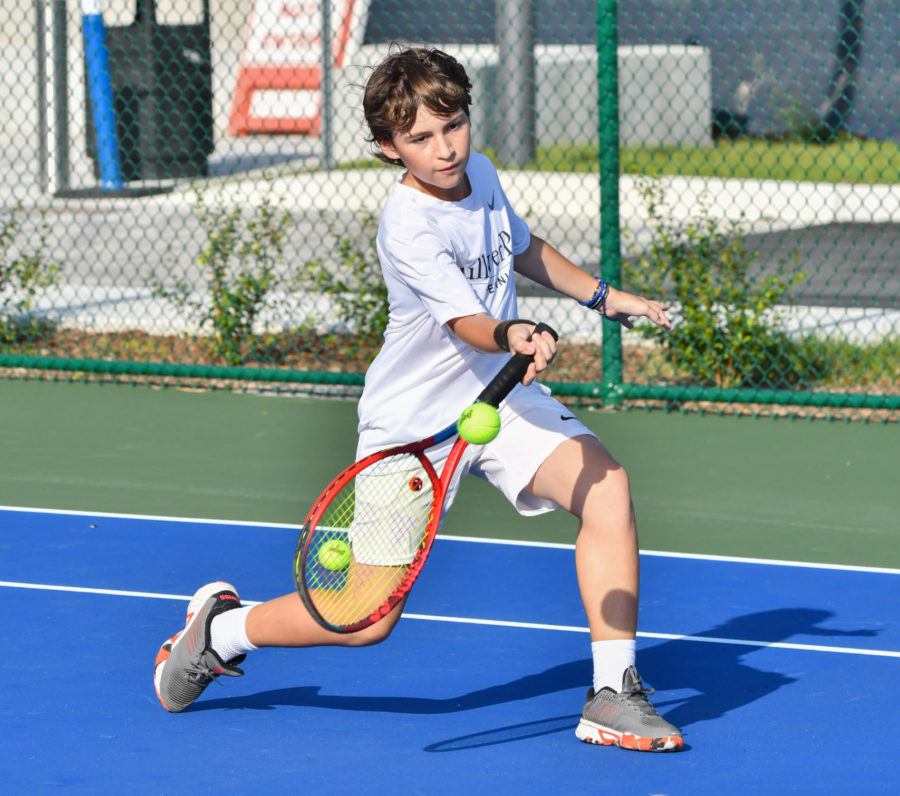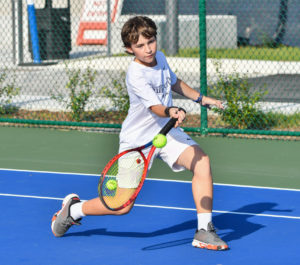 Boys' Tennis – CONFERENCE CHAMPIONS
The boys' tennis team has now earned three back-to-back South Florida Middle School Conference titles. The team has only lost one match in three years, which was this season to Doral Academy. What continues to be the differential factor is the depth of the Raider roster and the quality of our outstanding top three players: Gabriel Karam, Sasha Zelenov, and Jack O'Brien. The new players who made the team this year had a very good amount of playing time, as well. Congratulations to Tomas Orrego who played up on the Upper School team as their No. 3 player. With a record of 10-1, Coach Fernando is extremely proud of his student-athletes. It has been another great Raider season and we are so excited for what is to come!
Track & Field – BOYS', CONFERENCE CHAMPIONS/GIRLS', THIRD PLACE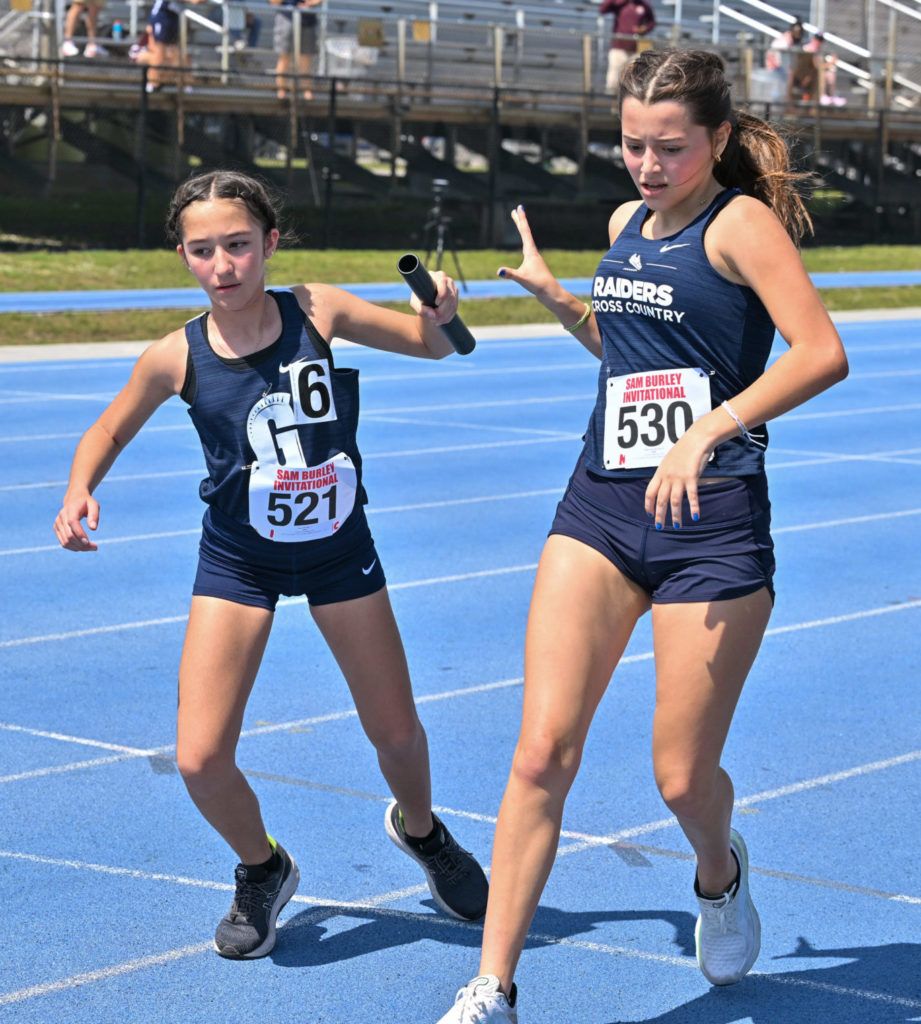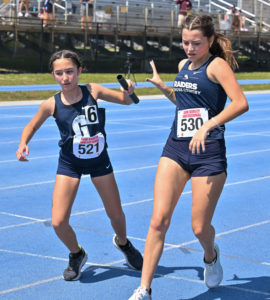 The boys' and girls' track & field teams had a spectacular 2023 spring season. The teams opened up the season at the Sam Burley Invitational and had numerous champions and top-three performances. This was followed by outstanding performances at the Miami Elite Invite, Calvary Christian Invite, Belen Jesuit Invitational, and Palmer Trinity Invitational. Finishing up the season at the South Florida Middle School Conference Championships, both teams had their best performances of the season. The boys' team became the SFMSC Team Champion with 168 points and the girls' team scored 108 points which placed them in third. Congratulations to the program and good luck to those Raiders moving on and competing in States!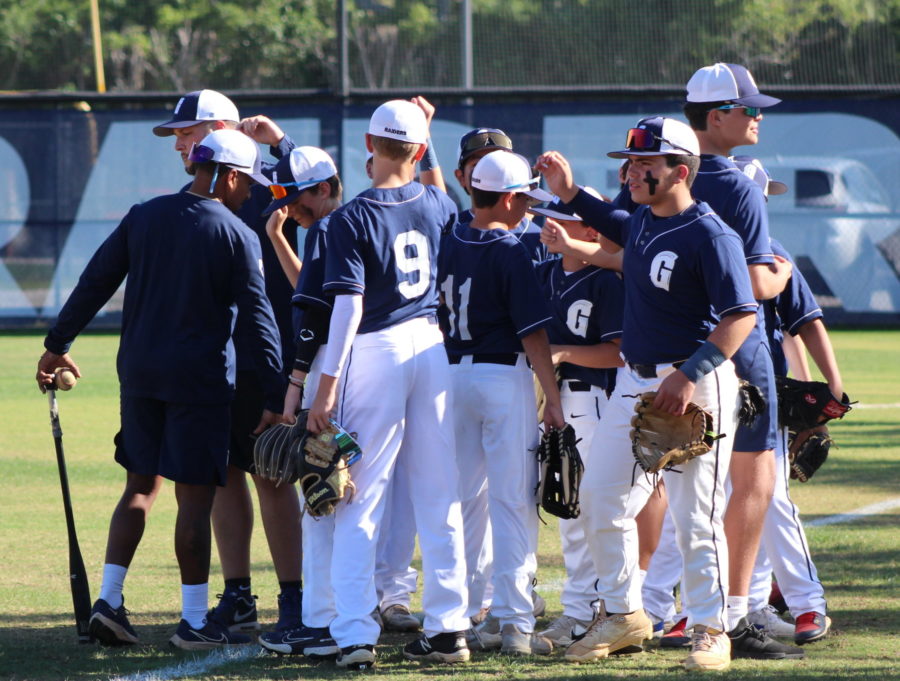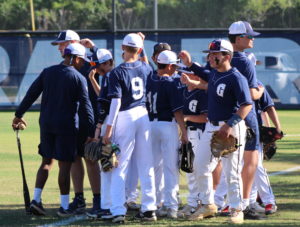 Baseball – CONFERENCE RUNNER-UP
The baseball team capped off a great regular season with a runner up finish in the South Florida Middle School Conference this year. What began as a year with many question marks as to how talented this team was going to be, ended up being a great year for the Raiders who finished with a record of 7-4-3.  Some accolades for the Raiders included Rookie of the Year (Enzo Haley), the Cy Young Award (Heath Ribera) Hitter of the Year (Pedro Zaragoza), and MVP (Hunter Safchik). "This team played a very competitive season. We didn't have any easy games and I believe that's what helped us develop and be prepared to make our deep postseason run," said Coach Rey. "We are very excited for the future of the MS Baseball program."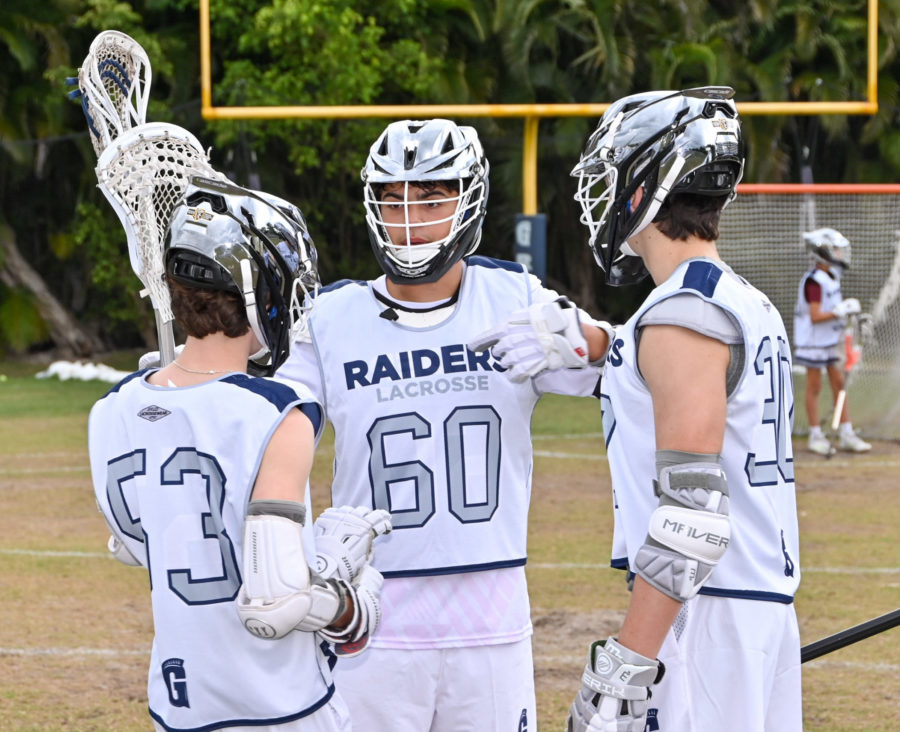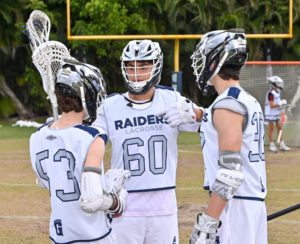 Boys' Lacrosse – CONFERENCE SEMIFINALIST
The JV and varsity lacrosse teams truly had quite a season with record breaking numbers. We have never had so many student-athletes come out which was really exciting for our coaches and Athletic Director. This was a season of growth and fun. Both the JV and varsity groups worked hard, bonded as teammates, and worked together. The varsity team finished its season as South Florida Middle School Conference semifinalists. Coach Diaz said, "We look forward to seeing both teams continue to develop and grow, not only as lacrosse players but as young men."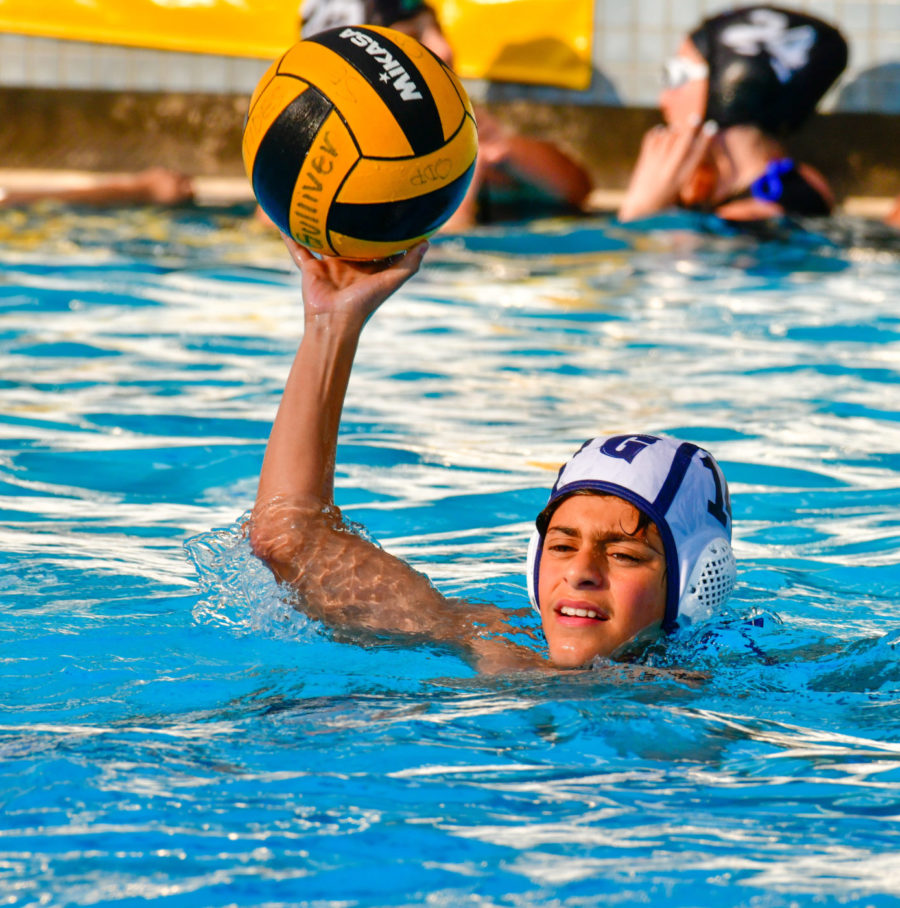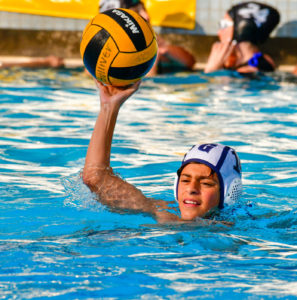 Water Polo
This year's water polo season was a season with the majority of the roster being new players. With that being said, every week our student-athletes showed so much improvement and desire to learn the sport. Throughout the season, our young players learned to come together as a team, and as Coach Nicole and Juan always said, "This will be your team for the next six years." All of the players really soaked up all the advice and lessons the coaches taught them and truly enjoyed themselves. Through every loss the team learned and improved. An exciting point in the season was when the team played Ransom Everglades and came together to win, 10-5. Although this was a young team compared to the rest of the schools in the conference, our Middle School team has incredible potential and we cannot wait to see them continue to grow.