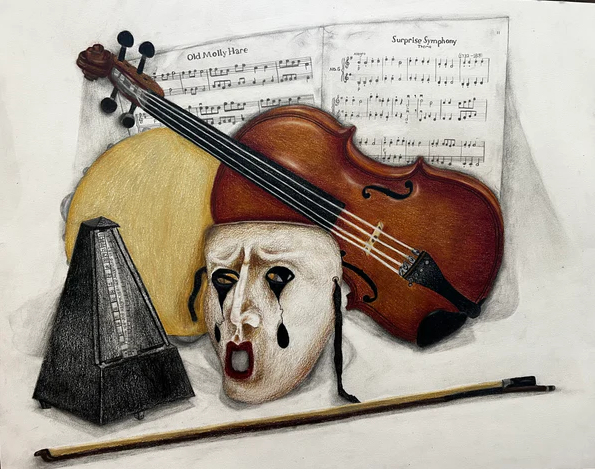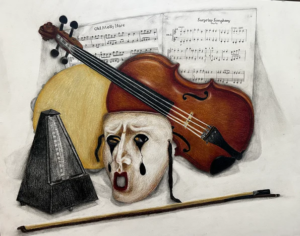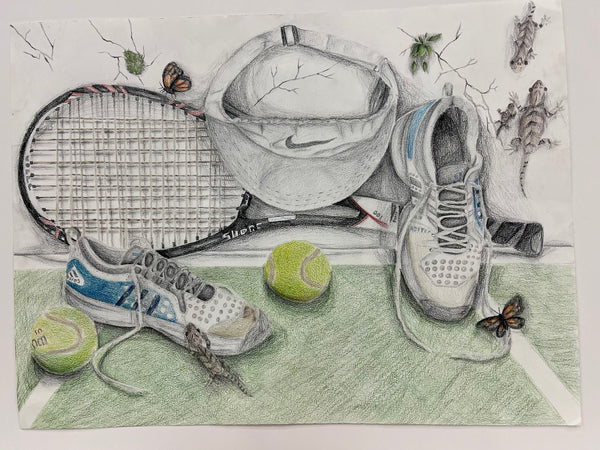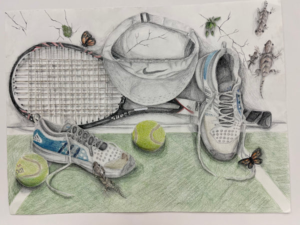 Two Middle School students were recognized in this year's Beaux Arts Student Artist Showcase, as Alexia Fernandez '27 and Maya Welle '28 were each honored in the Middle School division's graphics category. Alexia earned recognition for her piece titled "Ace," (pictured, left), while Maya's original work titled, "Dramatic Night" (pictured, right) was also recognized.
Since 2001, the Student Artist Showcase has encouraged and recognized student artists throughout Miami-Dade County. This year, more than 70 teachers from 46 different schools submitted 345 pieces of art. In 2002 Beaux Arts added the Student Artist Showcase to the Festival of Art event weekend. Middle and high school aged students from both public and private schools enter their works of art to a juried art contest, where over 350 art pieces are judged. The finalists' and winners' works of art are exhibited at the Lowe Art Museum during the Festival of Art weekend and a reception is held in their honor.
To view all of this year's Student Artist Showcase winning art across several categories, click here.