Home >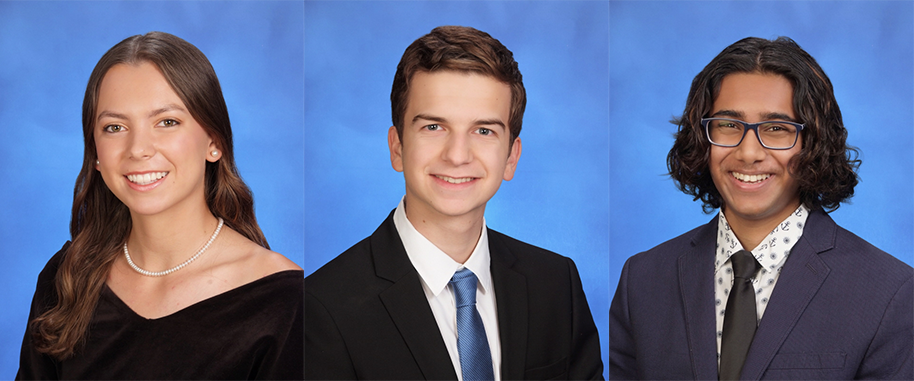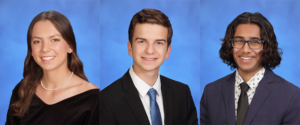 Gulliver Preparatory School is proud to announce that Tori Hagenlocker '22, John Schappert '22, and Arul Shrivastava '22 have been selected as National Merit Scholars. With this prestigious honor, they will each receive a National Merit $2,500 scholarship.
Earlier this year, the trio earned finalist recognition along with Mark Dreicer Liberman '22, Katie Lewis '22, and Daymara Nieves '22. Of the 50,000+ students who earned their way into the National Merit Scholarship Competition, approximately 16,000 were honored as semifinalists, and about 95% of semifinalists moved on to become finalists. These academically talented high school seniors competed for some 7,500 National Merit Scholarships.
In addition to our winners and finalists, nine members of the Class of 2022 earned Commendation in the National Merit Scholarship Competition: Tiago Abreu, Evan Abril, Lauren Bartel, Jason Fieler, Paulina Hernandez, Caroline-Marguerite Isom, Colin Lewis, Thiago Lorenzo, and Grant Pfeiffer.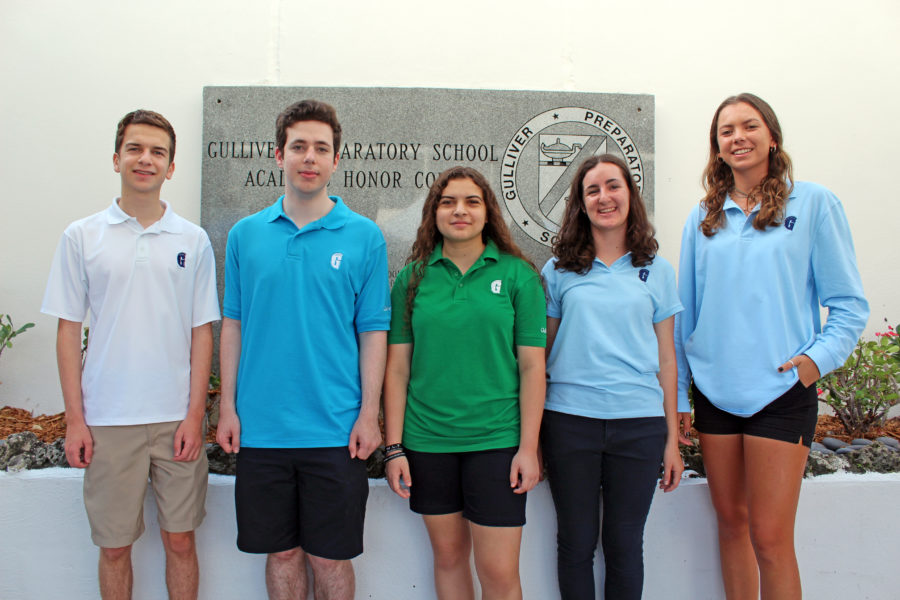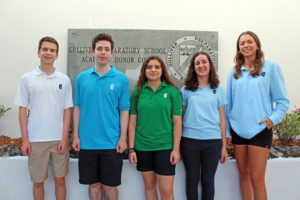 National Merit Scholarship Program
The 67th annual National Merit Scholarship Program began in October 2020 when over 1.5 million juniors in approximately 21,000 high schools took the PSAT/NMSQT. Judging criteria included a combination of accomplishments, skills, and potential for success in rigorous college studies, selected by a committee of college admissions officers and high school counselors who appraised the individual's academic record. Specific criteria included difficulty level of subjects studied and grades earned; scores from the Preliminary SAT/National Merit Scholarship Qualifying Test; contributions and leadership in school and community activities; an essay written by the finalist; and a recommendation written by a high school official.