Home >
Meet Adam Azoulay '04, who recently hiked the Appalachian Trail from Georgia to Maine. Read on to learn more about how the feat has impacted his life, some favorite high school moments, his advice for current students, and more.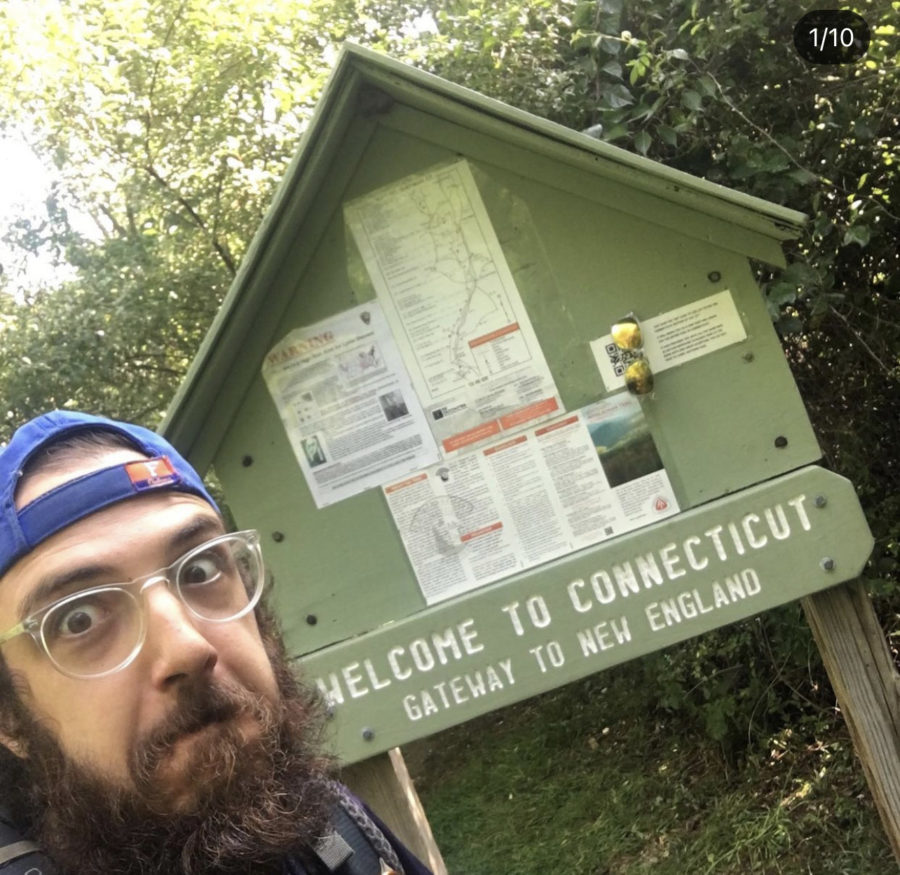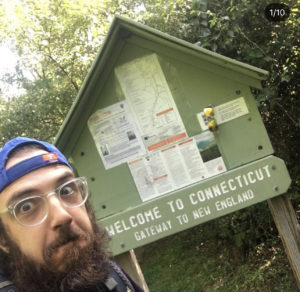 Q: Tell us about your recent accomplishment hiking the Appalachian Trail.
A: Back in 2019 I reached a crossroads in my life and decided to accomplish something no other hemophiliac (a blood disease) had done: hike the Appalachian Trail, a 2,190 mile trail from Georgia to Maine.
Q: How has this impacted your life?
A: It has shown me what true perseverance is like. There were many times on the trail I wanted to throw in the old towel – the bug bites, the aches, and pains, the bad food, missing my friends and family back home, including my Raider family – but I just focused on the goal at hand. The problem with being afflicted with this disease is that a minor cut can end in hospitalization. Luckily, I avoided that on the trail. As my buddy and fellow Raider, Daniel J. Corash '04, taught me, the important thing to remember is not to go to pieces when something like that happens.
Q: What was it like to make the decision to take this journey and then accomplish it?
A: Making the decision was not an easy one; hiking 2,200 miles is a daunting task! But, I just felt like it was something I had to accomplish to prove to myself and my friends that anything is possible when you reach for your dreams. Aim for the moon and you'll land among the stars!
 Q: Were there any experiences you had at Gulliver that helped prepare you for an adventure like this? 
A: You can say that back to my days at Gulliver I have been training for this moment, even as a senior when my good friend and parking partner, Jorge Rodriguez '04, and I picked out our parking spot. I used the wisdom of martial arts legend and cultural icon, Bruce Lee, who taught me to never pass up a training opportunity. Like Bruce, I always park in the furthest parking spot to get the most amount of walking accomplished while completing my daily errands and activities.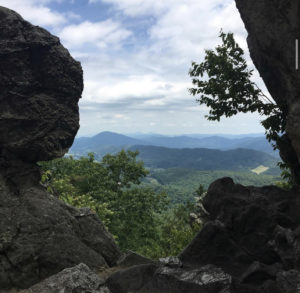 Q: Are there any Gulliver teachers or coaches that you credit as having been a positive influence on you? 
A: I don't want to leave anyone out but I always admired Mrs. Jennings' easy-going nature and charm. I was quite incorrigible as a young lad as you might imagine, but she would always encourage me to do my best!  She would tell me, "Adam, my boy, read, and when you can't read anymore, read some more!"  Another person I admire was chemistry professor Dr. Lawrence, whose service to our great nation I truly admired; he's a real patriot! Mr. Sylver knew how to separate the wheat from the chaff, and I always admired that quality in him.
Q: What is one of your favorite memories from your time at Gulliver Prep?
A: Is this supposed to be a short article or an epic novel?! That's an almost impossible question to answer but I will give it a shot. I have to say it was a Valentine's Day when, pushed by my parents and friends, I bought a personalized rose for each of my teachers. I put a lot of thought and sentimentality into each message, and I know it resonated with every one of them based on their responses. It's always amazing how little things like that can make a big difference.
Q: As a Gulliver Prep alum, what advice would you give to current students?  
A: There is something we call on the hike "trail magic," which are acts of generosity in this wild and primitive setting of the Appalachian Trail, where basic amenities of civilization are intentionally absent. They are often received in a heightened sense of wonder and gratitude by hikers and these acts of generosity are referred to as "trail magic." I like to think that the Gulliver community has a little something I call "Raider magic" – that is, we have to continue to support and help out each other. Remember young Raiders and old alike, "a journey of one thousand miles begins with a single step."